Mila Kunis is pregnant!
Yes, "Jackie and Kelso" are finally having a baby. Before this bit of news broke out, however, Mila actually shot some scenes for her guest appearance on Two and a Half Men. The episode will air on April 10, and I can't wait to watch the two lovebirds finally reunite on the small screen.
I caught some of the stills online. Check out Mila flaunting her bod in a white hot bikini. I don't know if these photos were taken before she got pregnant, but I get the feeling they were trying to cover up her "bump" with that sheer topper in the first shot.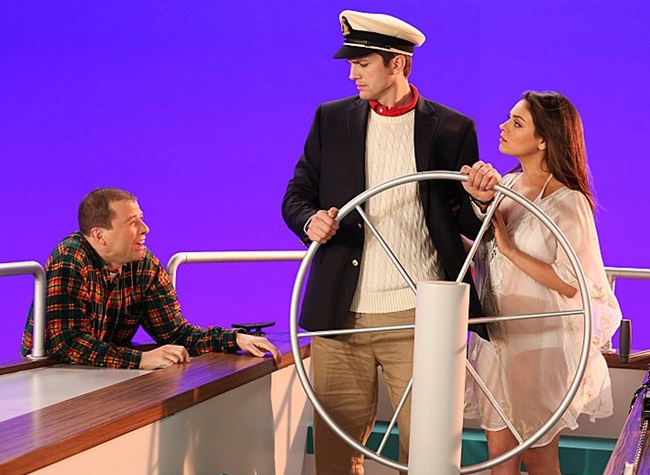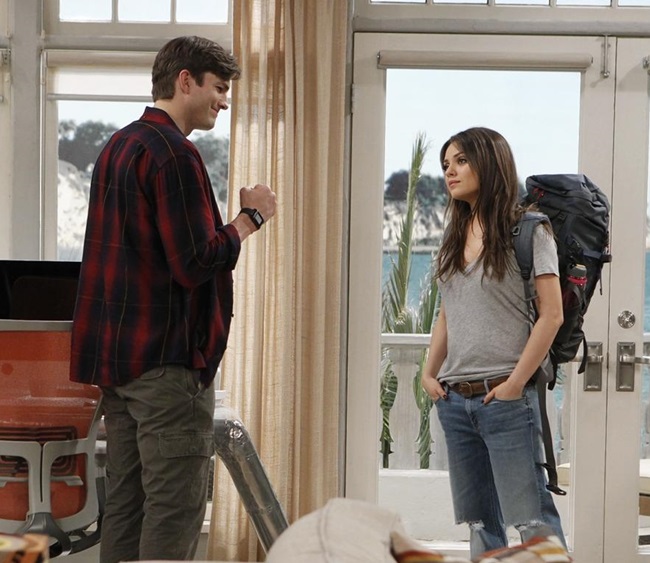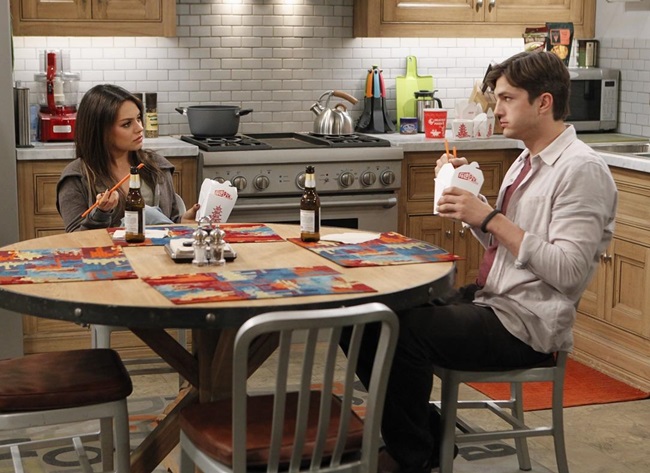 Stills from Mila's guest appearance on "Two and a Half Men", to be aired on April 10, 2014
Speaking of Mila and Ashton, the two were spotted out and about in Studio City over the weekend. And for the first time, the actress was not in a pair of sneakers or flats. She had on some cute ankle boots that matched her dark blue jeans. The boots were fashioned with metallic panels and studded straps on the back. They looked really cute and extra comfy.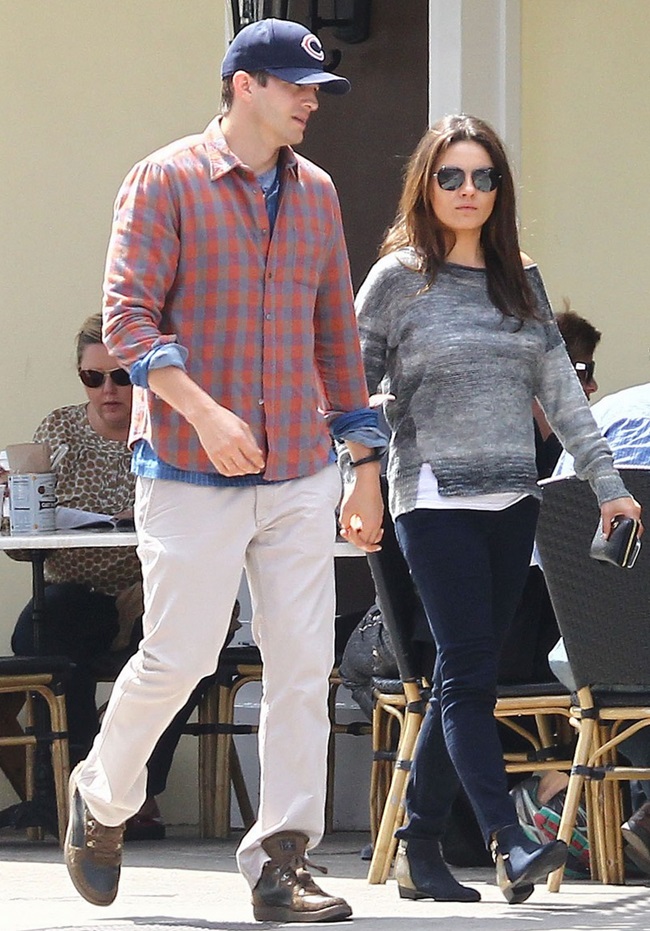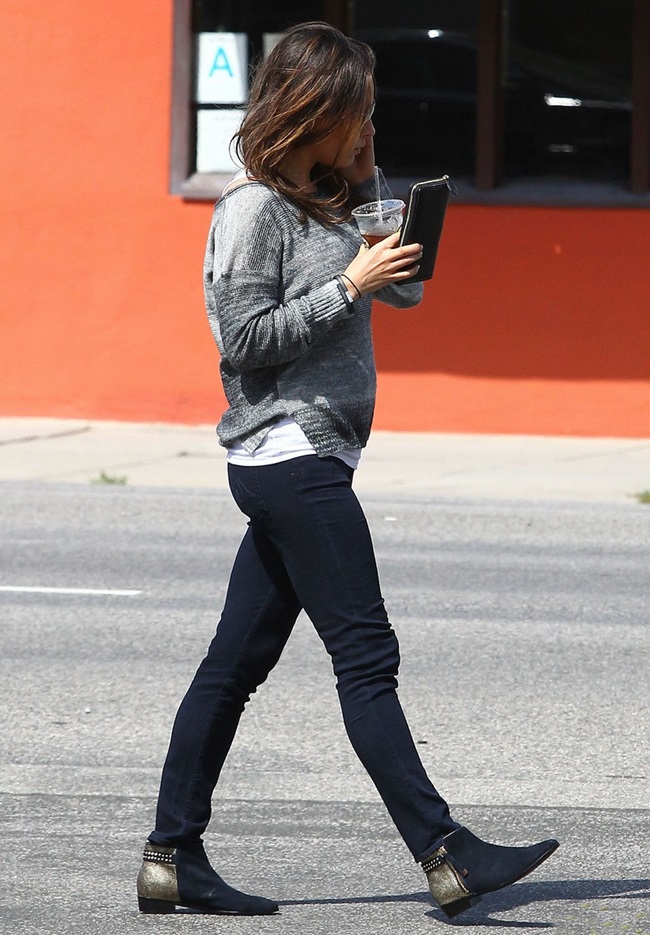 Mila Kunis in navy booties while out and about in Studio City with Ashton, March 22, 2014
I looked up Mila's sleek booties and found out that they're from Yosi Samra (well, no wonder they look comfy!). Honestly, I had no clue Yosi Samra offers boots in their line-up so this is actually a pleasant surprise.
Mila's navy boots are called the "Kate". They're crafted from navy suede and gold metallic leather, and feature ultra flattering pointy toes. Apparently, the Kate boots are celebrity favorites, because the likes of January Jones and Brooke Burke have also been spotted wearing them.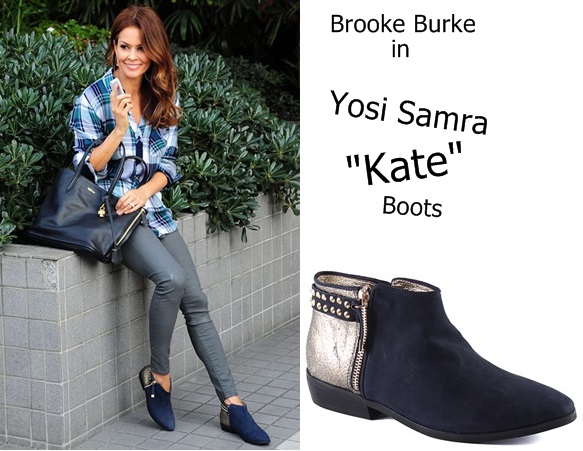 Do you like how they look up close?
You can score these boots for less online. They are currently on sale at $179 (was $224). They also come in black. But that particular variant is even more hard to find.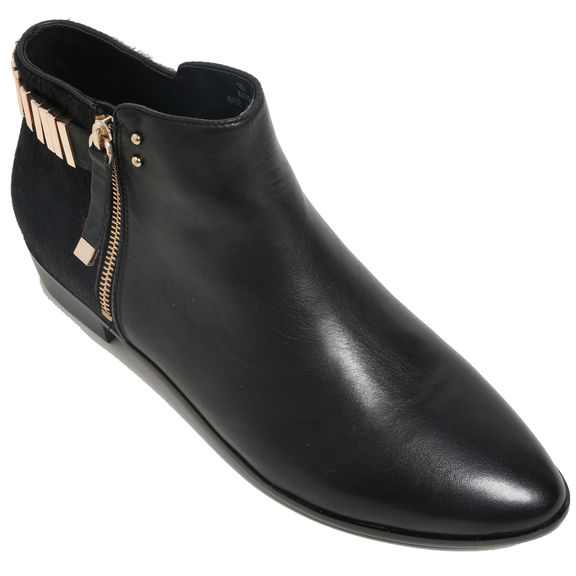 Yosi Samra Kate Boots in Black, $224
If you want an even better bargain and you don't mind wearing statement-making footwear, I suggest you grab these leopard print Yosi Samra boots that are currently at 70% off instead. From $189, these shoes can now be yours for an easy price of $57. I think they will look great with back skinny jeans, or perhaps, even a little black dress.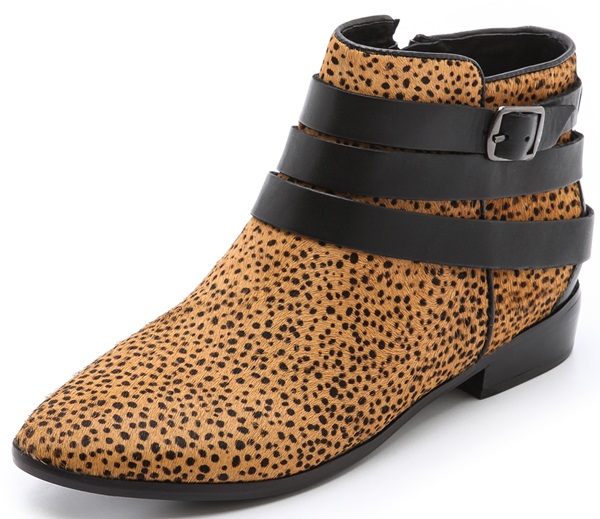 Yosi Samra Haircalf Pointed Boots, $57 (was $189)
By the way, for those of you who haven't seen Mila's engagement ring yet, here's a peek. The rock is HUGE. I mean, seriously, all I can say is WOW.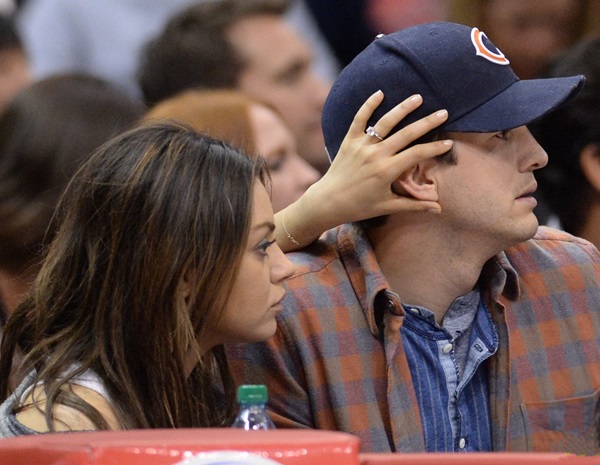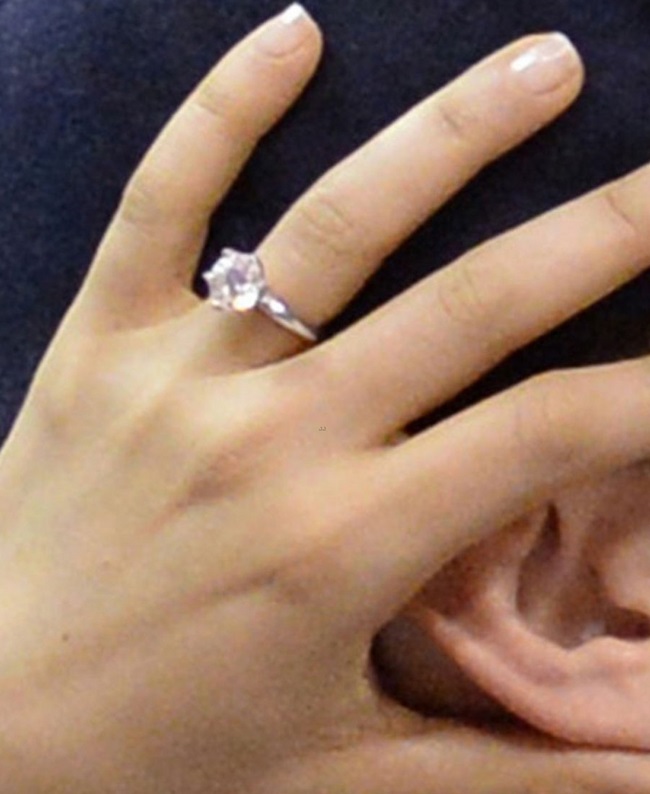 A closer look at Mila's engagement ring