It's no secret. We all know Mila Kunis is pregnant, but the actress (and her soon-to-be hubby, Ashton Kutcher) never really talked about the "rumored" pregnancy nor did they both confirm it.
Well, that is, up until Ellen DeGeneres invited her to guest on her show. The 30-year-old actress finally confirmed and divulged a few details about her pregnancy — like the fact that she will have the baby within the year, as well as her food cravings.
For the appearance, the gorgeous brunette wore a  simple sleeveless shift dress with a side-drape detail. The piece flattered her frame and even hid her growing bump quite well. It was a minimalist look, but also very elegant. She also finished the outfit with classic nude pointy pumps.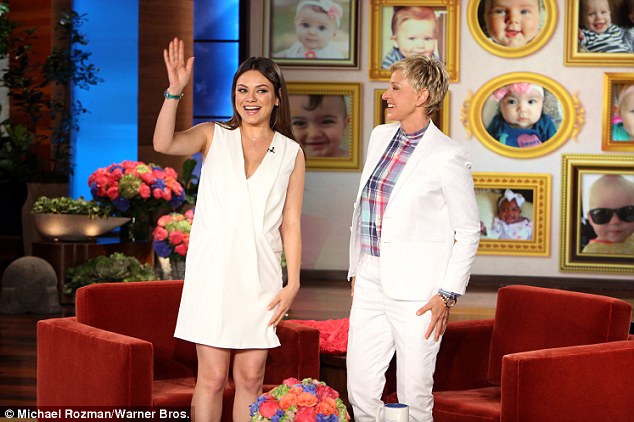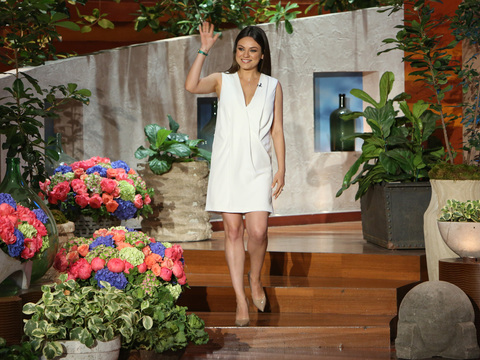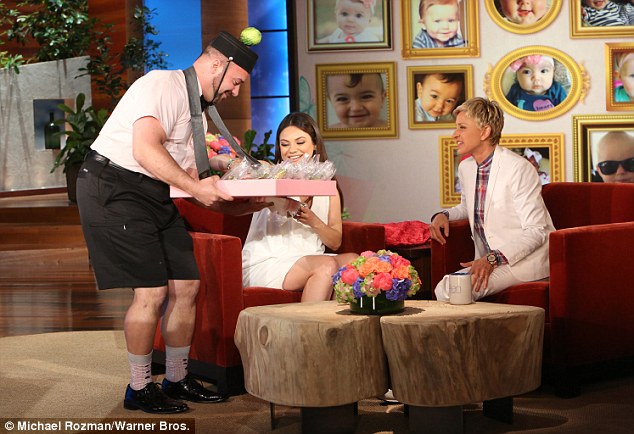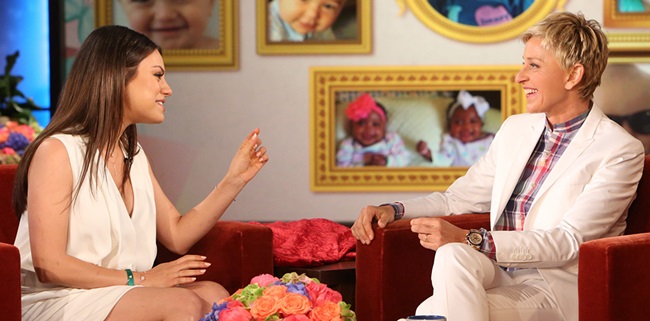 Mila Kunis talks about her pregnancy on "The Ellen DeGeneres Show", May 9, 2014
So ladies, how do you like Mila's maternity style?
I think she looks perfect. I'm glad she skipped the usual maternity wear and instead, slipped into a dress that is stylish and chic, yet still suitable for the growing belly.
Now since we're all about shoes here, I'd like to talk more about the nude pumps Mila wore for the occasion. Per sources, they're from Kurt Geiger. But as to which particular style, I've yet to get the full details on that one.
Kurt Geiger has about three nude-pump styles in their current line-up. The "Britton", the "Bailey", and the "Catherine". All three feature pointed toes, but the most popular — which is the Britton — come with cigarette-thin heels that are 4.25 inches tall. With Mila's delicate condition I don't think she would want to wear these shoes. They're sexy, sleek, and all, but they're quite tall and "dangerous".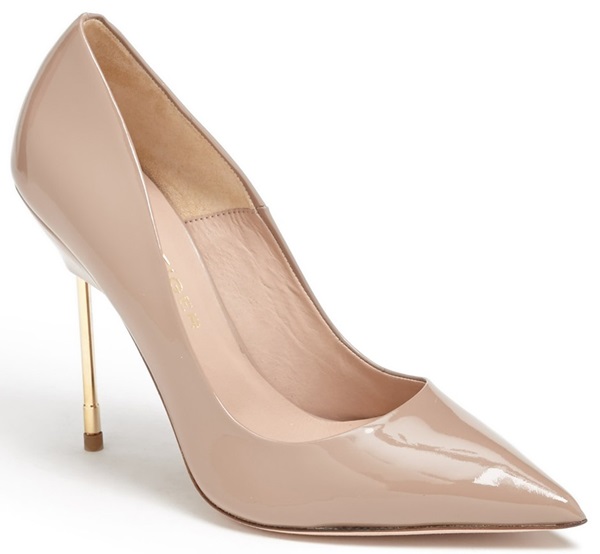 Kurt Geiger Britton Pumps, $450
The Bailey pumps are from Kurt Geiger's diffusion line, and are priced a lot cheaper at $185. They also feature 4-inch-tall heels. However, they don't come in patent material like the pumps Mila wore on Ellen.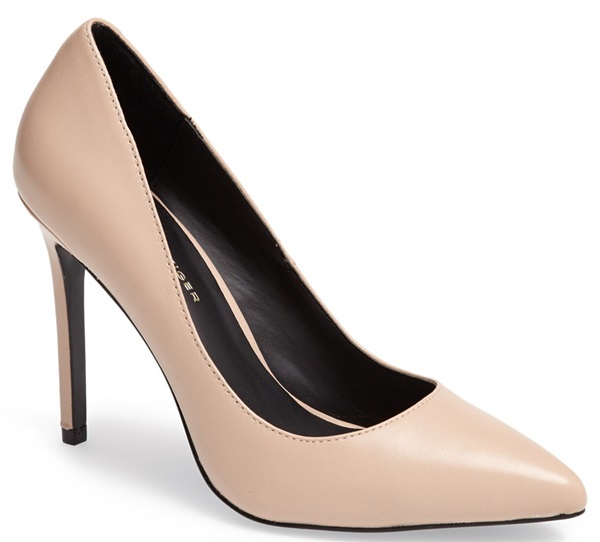 KG by Kurt Geiger Bailey Pumps, $185
That leaves me with the Catherine pumps. The Catherine pumps, on the other hand, feature much more comfortable 3.25-inch tall heels so I'm pretty sure they're easier to manage. They're perfect for an expectant mom who wants to wear heels but don't want to deal with the pain.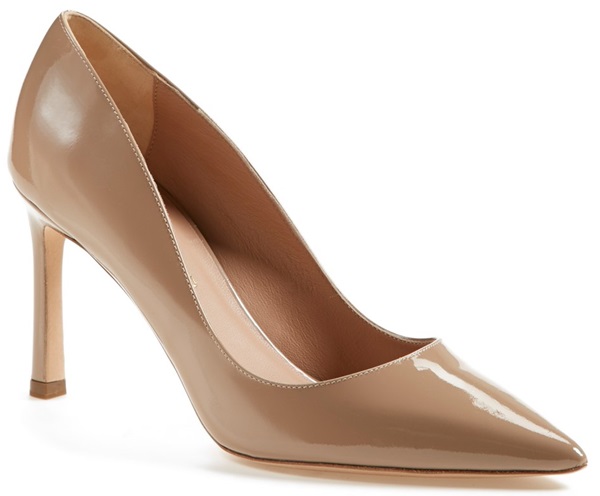 Kurt Geiger Catherine Pumps, $400
So do you think my hunch is on target? Could Mila's pumps on Ellen be the Catherine from Kurt Geiger, or do you think they're the Britton?
Anyway, for those who missed the episode, here's a video of Mila talking about her "bun in the oven" on Ellen.