By now, you should have already heard of the news that Mila Kunis and Ashton Kutcher are engaged. The two co-starred as a couple in the comedy series That 70s Show way way back. While their characters didn't end up together, at least now the fans can say the real-life Jackie (Mila) and Kelso (Ashton) are headed for the altar. Now let's just hope they don't break up before they get married.
Early this week, Mila and Ashton were spotted out and about in Studio City. Mila always looks glam on the red carpet, but off it, I noticed that she's as laid back as can be — even more laid back than Kristen Stewart. For their "dinner date", the actress just wore a sweater over jeggings, and capped off the attire with a pair of colorful Nike hi-top sneakers.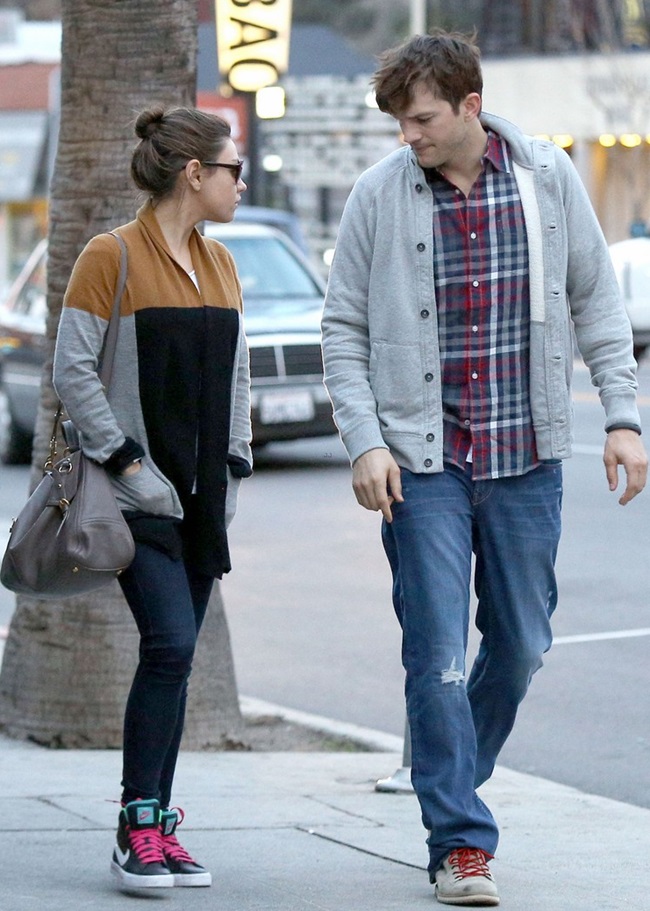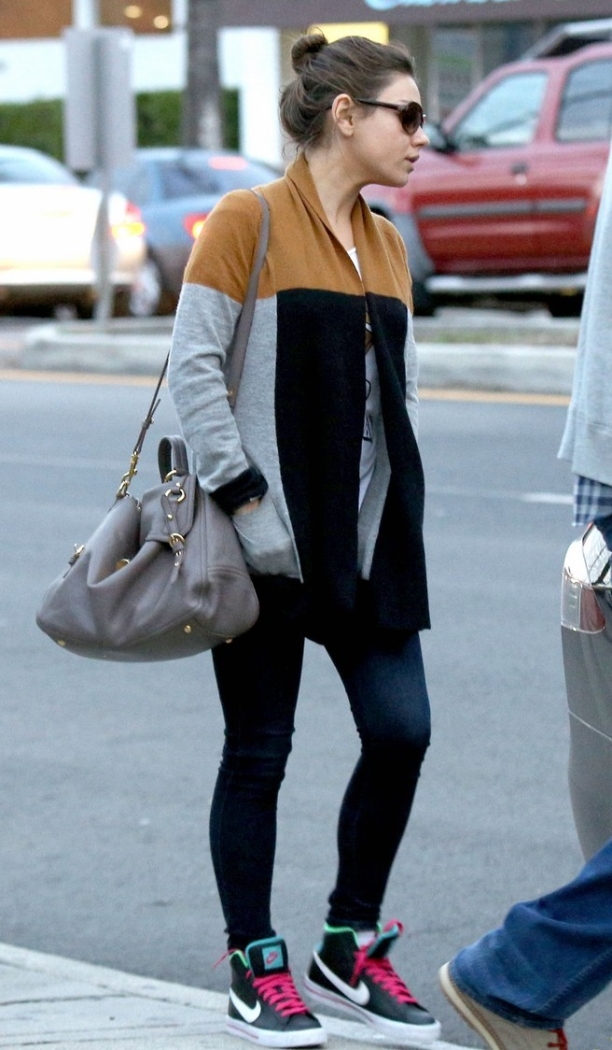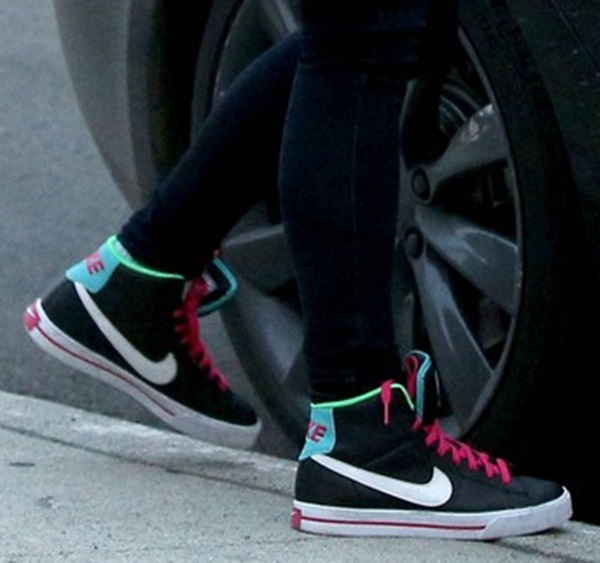 Mila Kunis wears hi-top sneakers from Nike with her usual outfit of sweater and leggings as she grabs dinner with fiance, Ashton Kutcher, March 3, 2014
It's actually the kind of outfit you will usually see on the gorgeous brunette. Most often than not, she loves suiting up in extra casual pieces like jeans, sweater, and sneakers (or flats). While I wish she would make a little more effort to doll up even if it's just for a grocery run,  she looks beautiful either way so I guess it's all good.
What about you, how do you find Mila's style? Do you like it? How do you dress up for a casual date out with your man? Do you dress in simple jeans and t-shirt? Or do you try to look extra good for him?
By the way, I looked up Mila's Nike sneakers just for the fun of it. They're called the Sweet Classic High. They're made of leather and feature poppy pink lace-ups and padded tongues. And as you may notice, they're emblazoned with the brand's logo all over.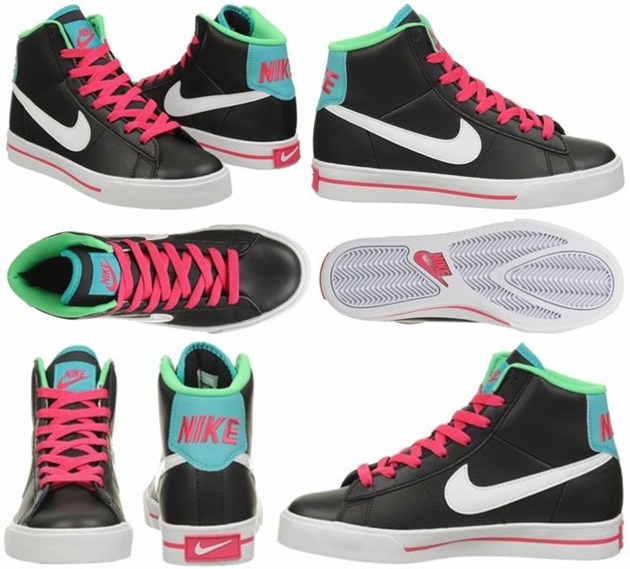 Nike Women's Sweet Classic High Sneakers, $55 (was $70)
You like?  They don't have any wedges on them but they look pretty cool, right?
If you want Mila's sporty kicks, you can easily score a pair for yourself without breaking the bank. These sneakers are currently on sale, down to $55 from $70.