Michelle Keegan was spotted looking rather chic and stylish as she left the ITV Studios in London early Thursday morning. The actress was decked in a short maroon dress that showcased her gorgeous gams. Perhaps the weather was a bit on the chilly side because she topped the piece with a long black trench coat. She then teamed her look with a pair of double ankle-strap sandals and an iconic Chanel purse.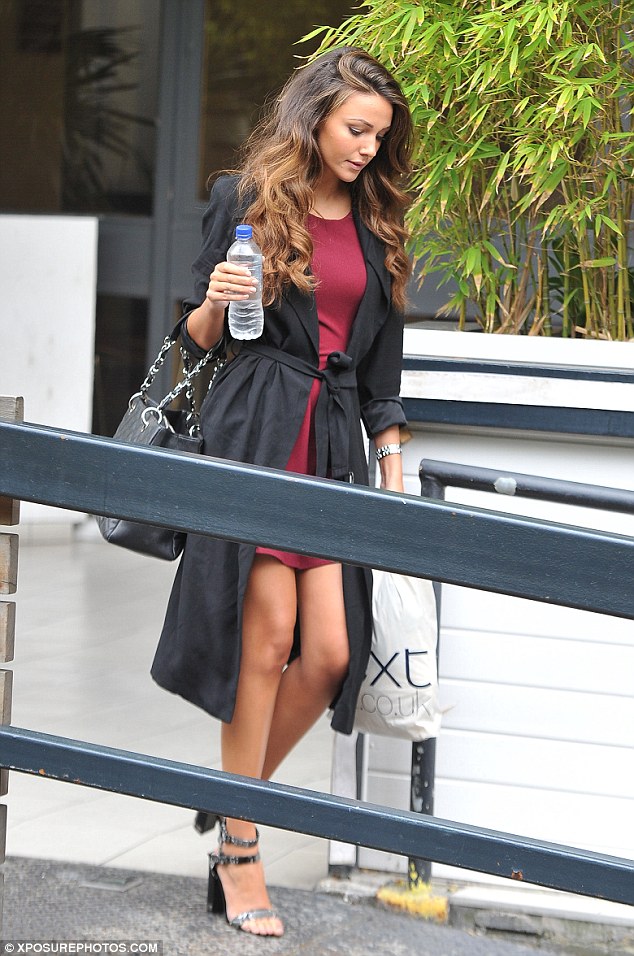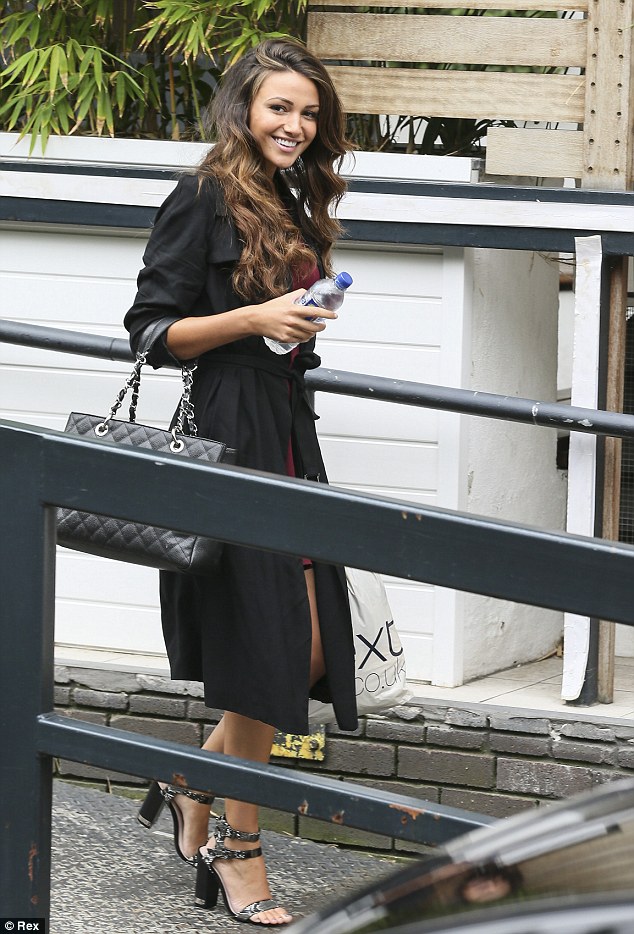 Michelle Keegan steps out of the ITV Studios in London on Thursday morning, August 14, 2014
Doesn't she look extremely good here?
The combination is very simple, but I love the pop of glam she infused from those metallic heels, and I like how she kept the coat open on the front. Plus, of course, her hair looks amazing.
Speaking of the heels, I found out they're these super affordable "Rodeo" sandals from Topshop. Yes, my friends, we don't have to break the bank to actually own a pair of shoes handpicked my Michelle Keegan.
The Rodeo feature thick squarish 4-inch-tall block heels detailed with gold plates at the bottom, as well as double buckled straps at the ankles. These sandals are actually crafted from a mix of metallic and snakeskin materials — which I honestly did not expect, but am quite happy to find out. For the price of $90, you can already have your own set of Rodeo sandals: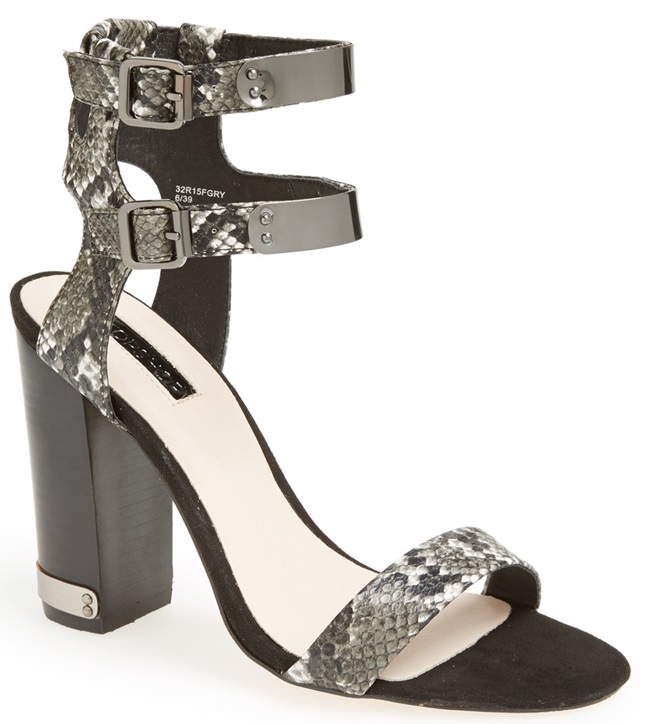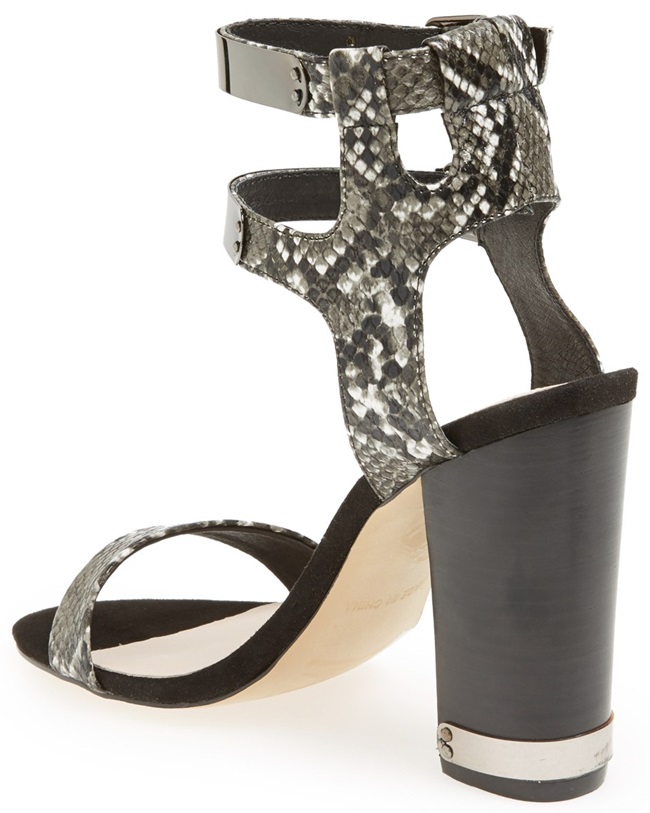 Topshop Rodel Double Ankle Strap Sandals, $90
The Rodeo from Topshop also come in two other renditions — black and black snake, both of which retail at the same easy-on-the-pocket $90, and come with gold hardware instead silver.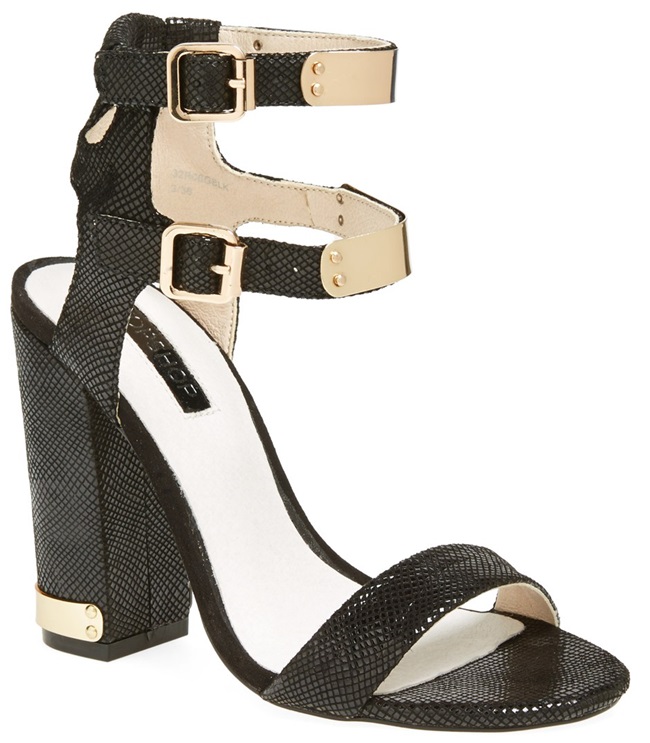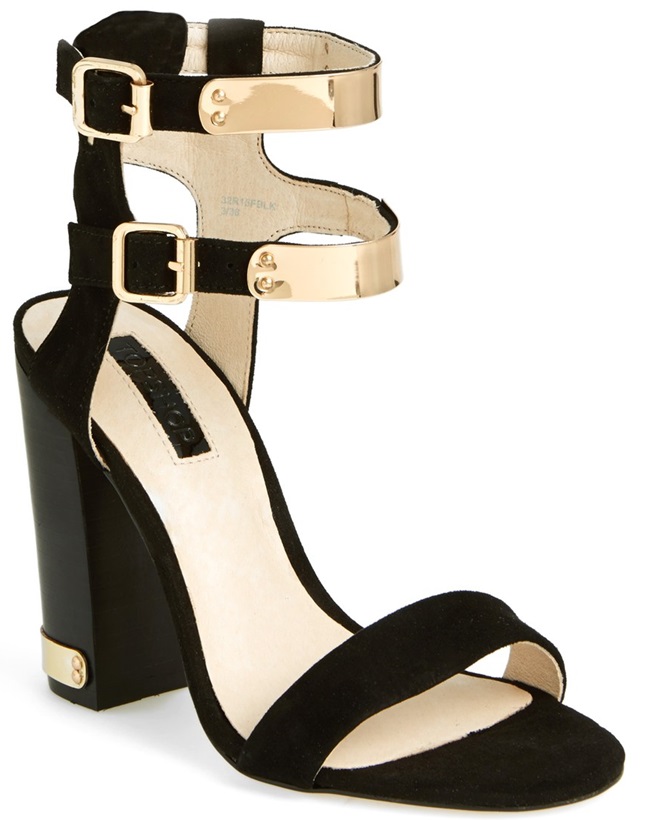 Topshop Rodeo Double Ankle Strap Sandals in Black Snake and Black Suede, $90