Megan Fox looks like she hasn't aged a single day since she took a hiatus. After two kids and a Teenage Mutant Ninja Turtles movie, the actress still looks drop dead amazing. No, scrap that. She's looking way better than she did in the past, and I think it's all because of motherhood.
On Monday, the brunette beauty appeared at a TMNT promotional event in Sydney while decked in a classic outfit consisting of a black halter top paired with a below-the-knee colorblock zip-front skirt. She complemented the mix with bits of jewelry, a sexy messy do, and  a pair of silver ankle-strap sandals. It was a simple outfit, and it made the actress' striking beauty stand out to perfection.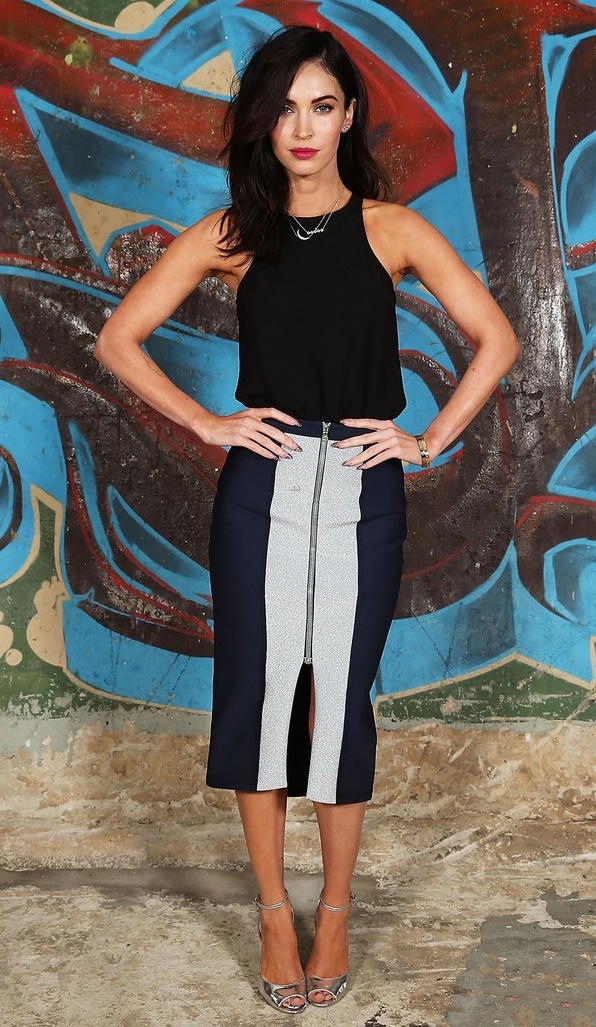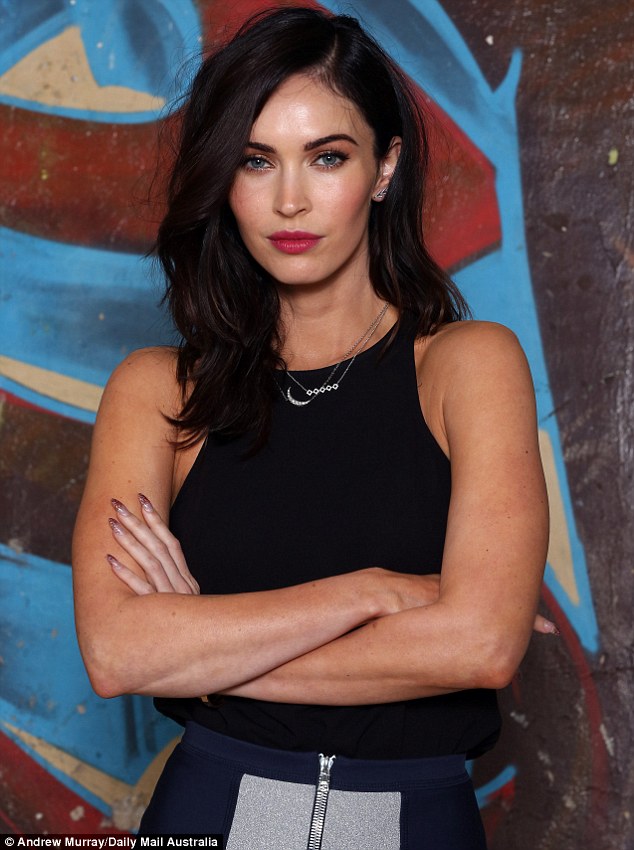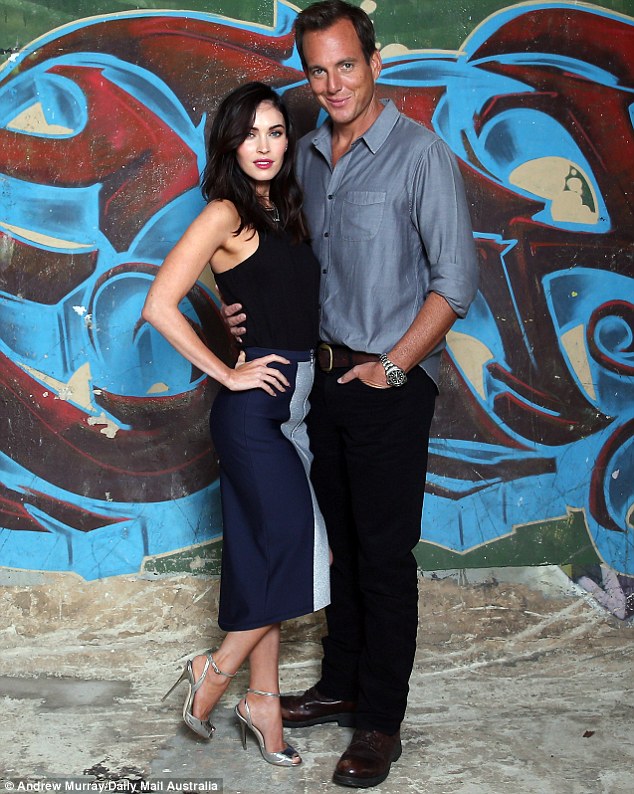 Megan Fox promotes her movie, Teenage Mutant Ninja Turtles, with co-star Will Arnett in Sydney, Australia, on September 8, 2014
Wow, right? She looks crazy beautiful here. I honestly don't think I've ever seen her this stunning.
I love her tousled somewhat-messy do. As for the outfit, it's an unexpected pairing, but I like the bits of silver coming from the skirt and the shoes. The high-shine elements made her otherwise simple attire seem more glam.
Would you like to steal Megan's style?
Even if you're petite, you can actually rock this look as long as you pick the right skirt. Go with a high-waist design that is structured and skims the figure. I don't have the details on Megan's outfit, but try the pieces below if you're up to the challenge: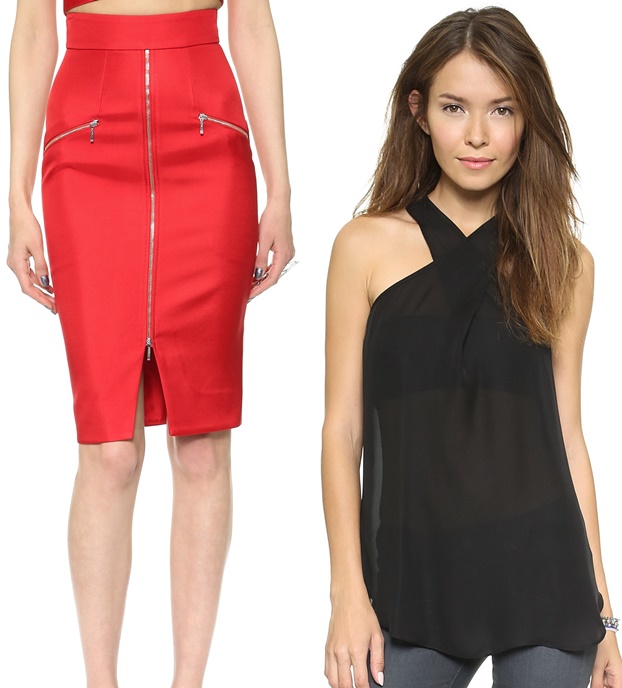 Nicholas Bonded Silk Zip Front Pencil Skirt, $350 / Nili Lotan Crossover Top, $265
Once you have the skirt and top in order, pick a nice pair of silver ankle-strap sandals to seal the deal. If you have the budget, try the t-strap heels from Stuart Weitzman below. Otherwise, you can go with the sandals from Michael Antonio instead. They retail at an easy $49: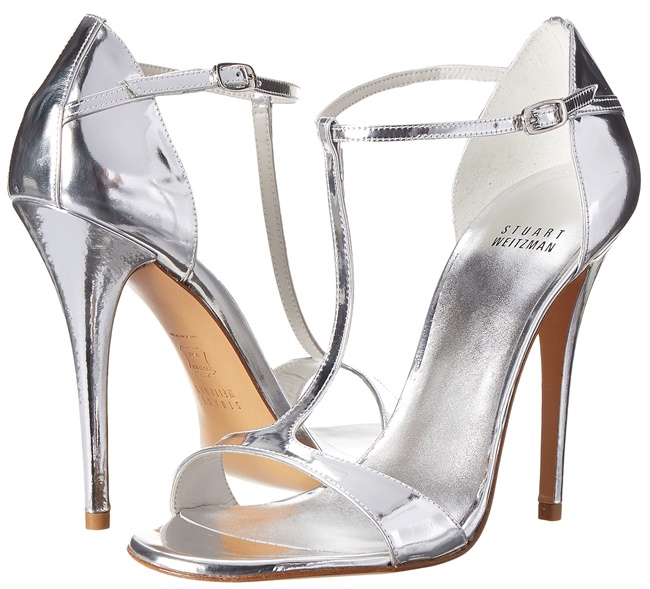 Stuart Weitzman Sinful T-Strap Sandals, $398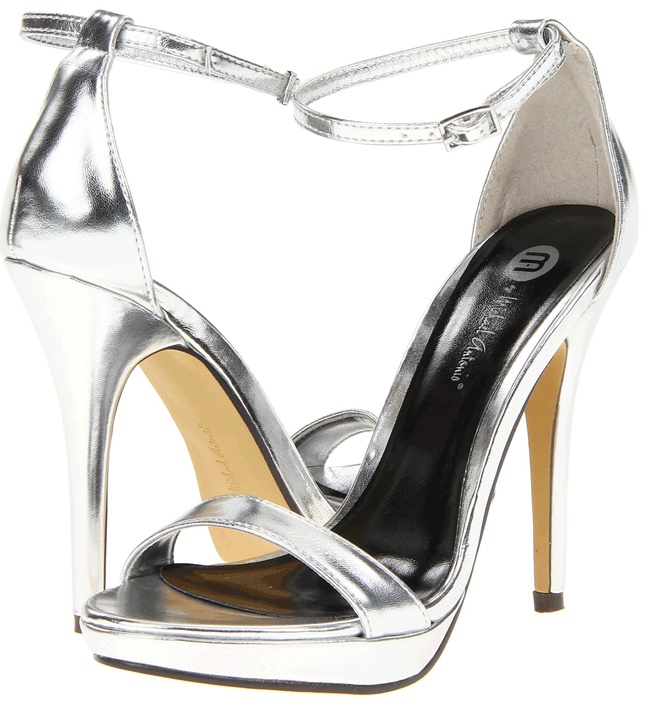 Michael Antonio Lovina Sandals, $49