Megan Fox was at the 2014 Comic-Con held in San Diego, California last Thursday. The actress attended the event to promote her new movie, Teenage Mutant Ninja Turtles.
For the occasion, Megan wore skimpy black separates from David Koma – a leather-trimmed crop top and matching high-waist mini skirt that showed off her legs. She punctuated the mix with strappy studded sandals and wavy tresses. Sadly, the makeup she put on was a tad too much, and looked a bit cakey on her.
I'm guessing she was going for the vampy vixen look — pale skin, red lips, catty eyes, and all-black outfit. While I admit she was able to pull off the heavy face paint perfectly, I prefer Megan with more natural-looking makeup — much like how she was when she attended the 2014 Nickelodeon Kids' Choice Awards last week.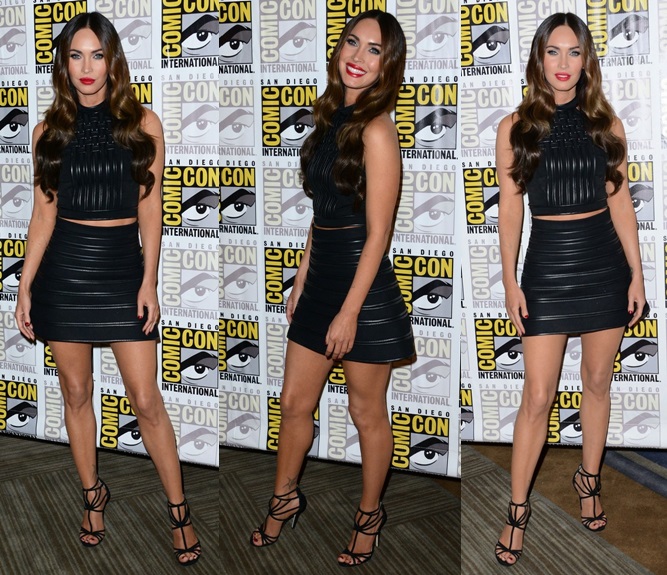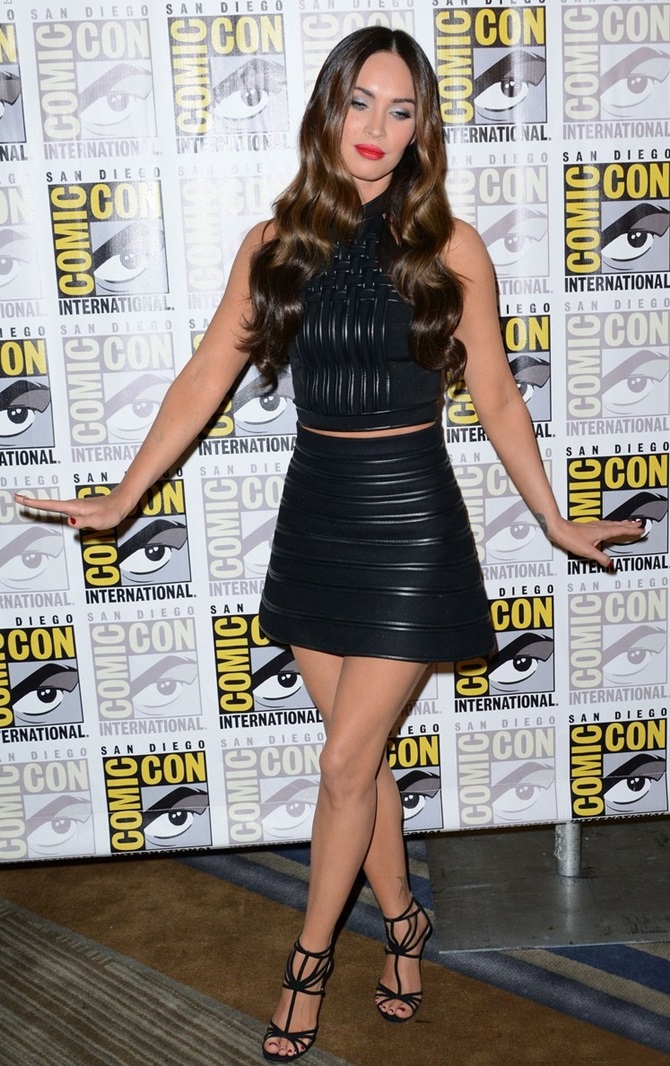 Megan Fox attends the 2014 Comin-Con held in San Diego, California, to promote her new movie, Teenage Mutant Ninja Turtles, on July 22, 2014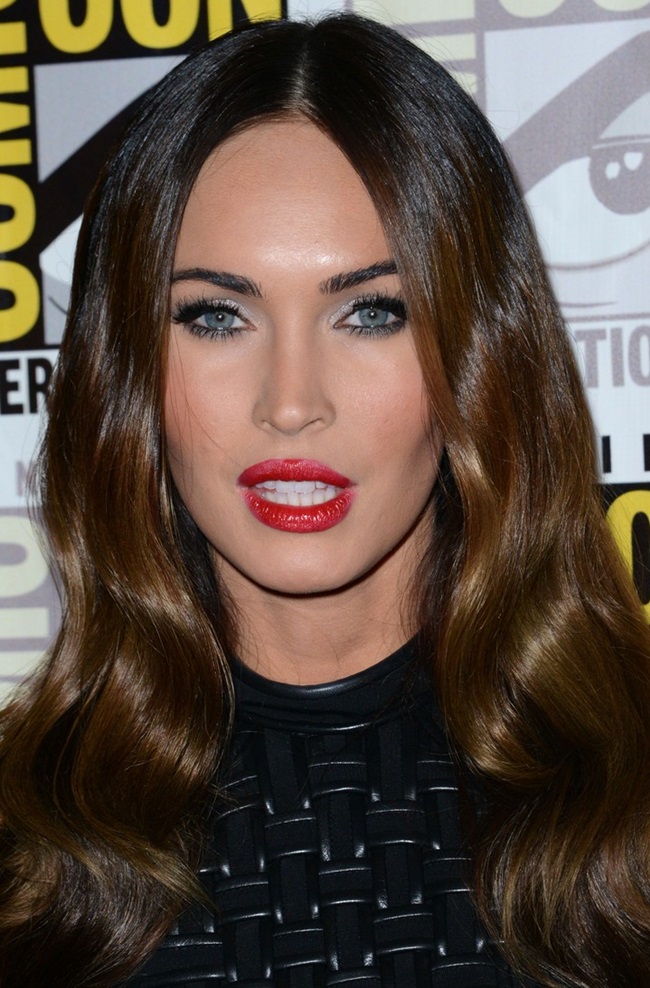 A closer look at Megan's flawless but heavy makeup for the event
Do you approve of Megan's Comic-Con outfit?
It's an ensemble fit for a bombshell, that much I can say. If you like it, feel free to check out David Koma online. You can also find the designer's offerings at LuisaViaRoma. Most of his merchandise feature the same edgy dominatrix vibe as Megan's attire.
That said, I'm actually more interested in the stunning brunette's fancy sandals. They're from Jimmy Choo — the Vendetta. They feature suede leather uppers cut in a strappy silhouette and decorated with lots of studs from top to bottom. The heels on the Vendetta are 4.75 inches tall, so they are quite high. Below is a closer look at the pair: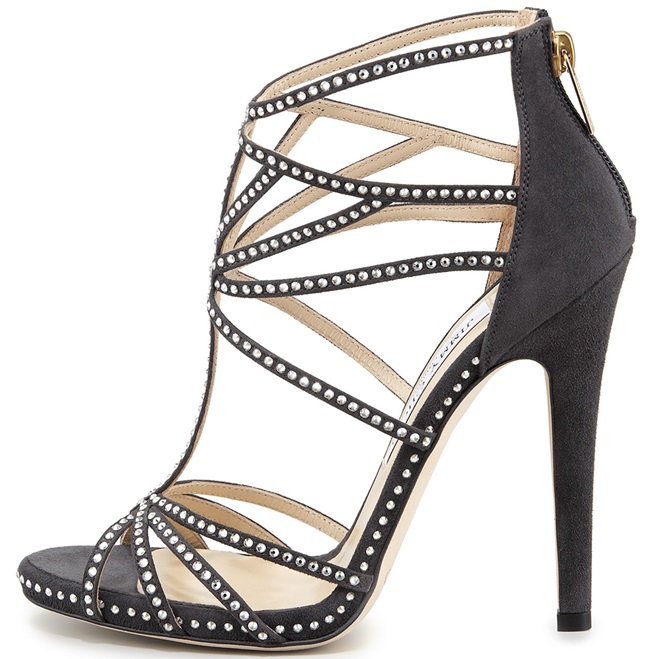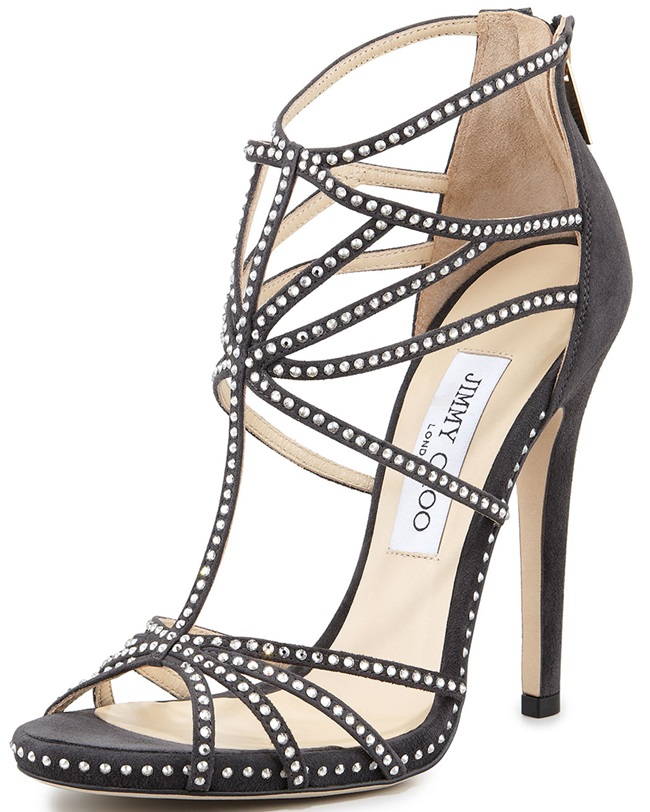 Jimmy Choo Vendetta Strappy Sandals, $1080 (was $1450)
Like what you see?
The Vendetta sandals are currently on sale at Bluefly. What was once $1450 can now be had for a little less at $1080. That isn't much of a discount, but if owning them will give you the fix you need, then I don't see any reason why you shouldn't grab a pair.