Don't you just love Mariah Carey?
I think she is a diva, but I mean that in a good way. I loved watching her in the previous season of American Idol, especially when she would start getting a little mean, yet would still sound so nice while in the process. Recently, Mariah's husband, Nick Cannon, appeared on Late Night with Seth Meyers where he promoted his new album. During the course of the interview, he managed to disclose that Mariah had told him to keep his "whore-ish past to himself if he was doing any interviews". I love a woman who can put her man in his place, so hats off to Mariah for that one.
Speaking of the Mariah, the songbird was spotted all dressed in black while heading to an office building in New York the other day. But even with such a colorless outfit, it was hard not to notice her because her shoes did all the talking. Mariah's pumps were pointy and sleek, and they were decorated with striking black polka dots all over. They were gorgeous and I couldn't stop staring at them.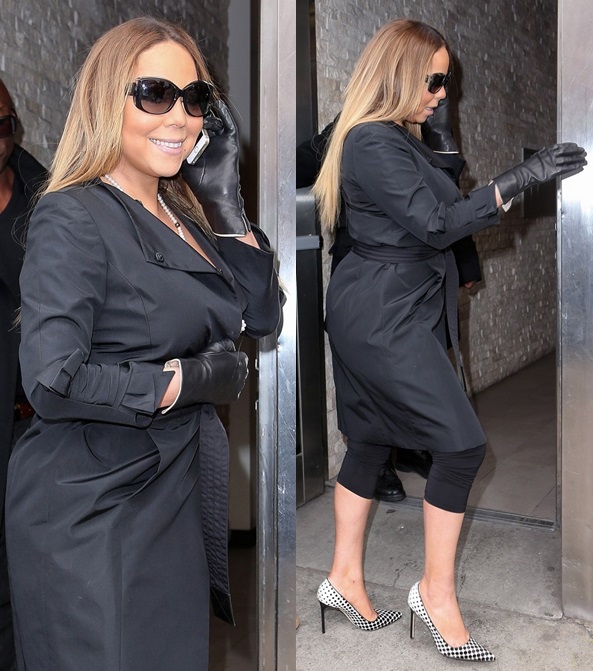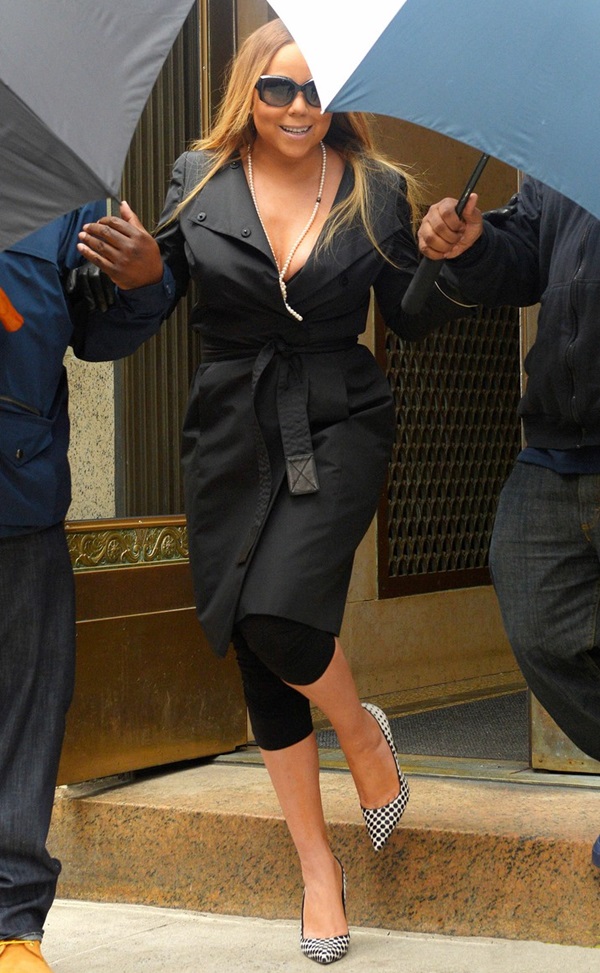 Mariah Carey enters and leaves an office  building in New York City, April 2, 2014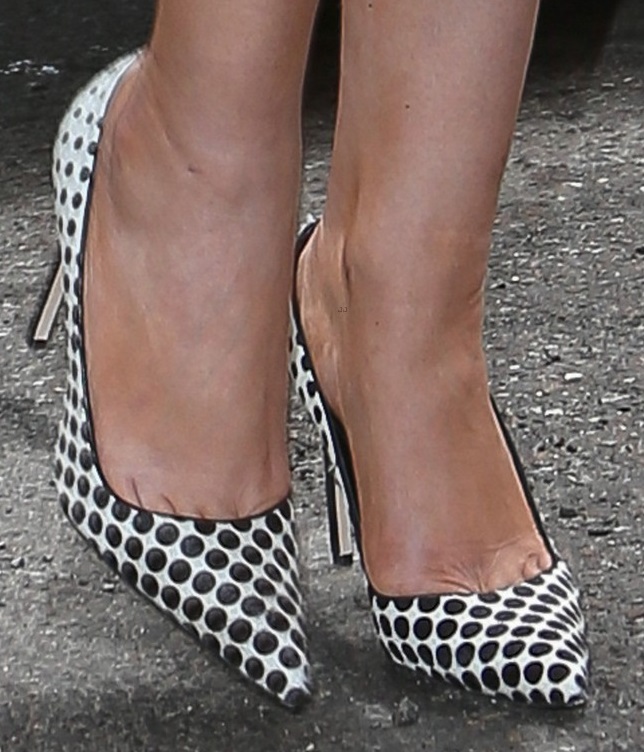 A closer look at Mariah's polka dot pumps
Maria's pointy polka dot pumps are from Manolo Blahnik. They're the classic "BB", only, with a dose of extra polka dots sprinkled all over. The pumps are actually crafted from printed calf-hair and smooth black leather for the trimming. They're about 4-inches tall, so walking in the shoes will be manageable. If interested, you may score a pair in your size over at SAKS.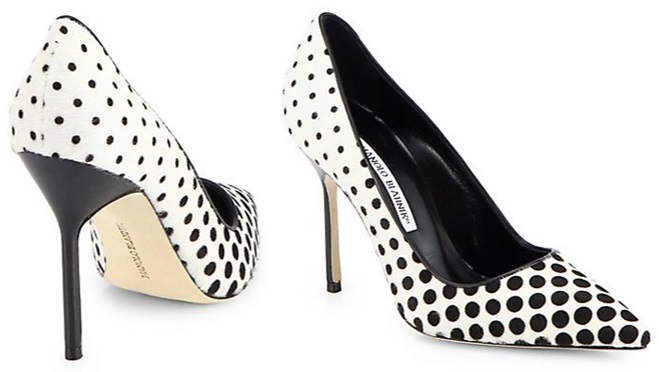 Manolo Blahnik BB Polka Dot Calf Hair Pumps, $895
As for me, I think I will channel my inner "diva" with these pretty polka slingbacks from J. Renee. Not only are these shoes completely feminine, you can practically walk in them all day, thanks to the easy-peasy 3.5-inch tall architectural heels. I find them quite lovely and I have no doubt they will stunning with an all-black outfit. For $90, I think they're worth keeping. Would you agree?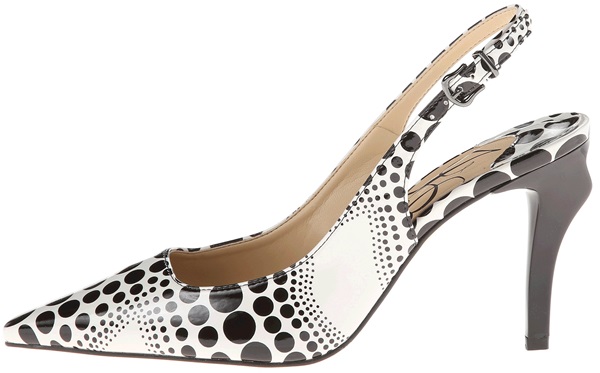 J. Renee Alsen Polka Dot Slingback Pumps, $90