Mariah Carey is probably in love. The diva looks slimmer than usual — an indication that she wants to look her best for someone. Or, it could be that she simply wants a trimmer figure for herself. Her concert on Friday could be another reason as well. She has to look fit for her fans.
On Thursday, Mariah was spotted enjoying the streets of New York in a glitzy black dress that hugged her figure. It was fully sequined and ruffled at the hem. She teamed it with a black leather coat, black stockings, and a pair of patterned pumps. I can't say I'm a fan of the mix she put together, but she looked really good.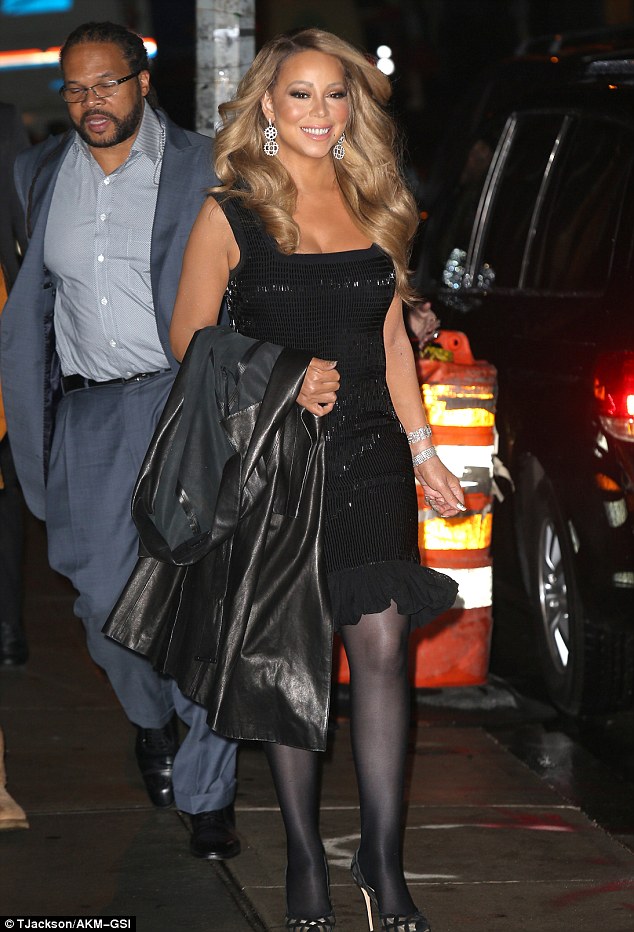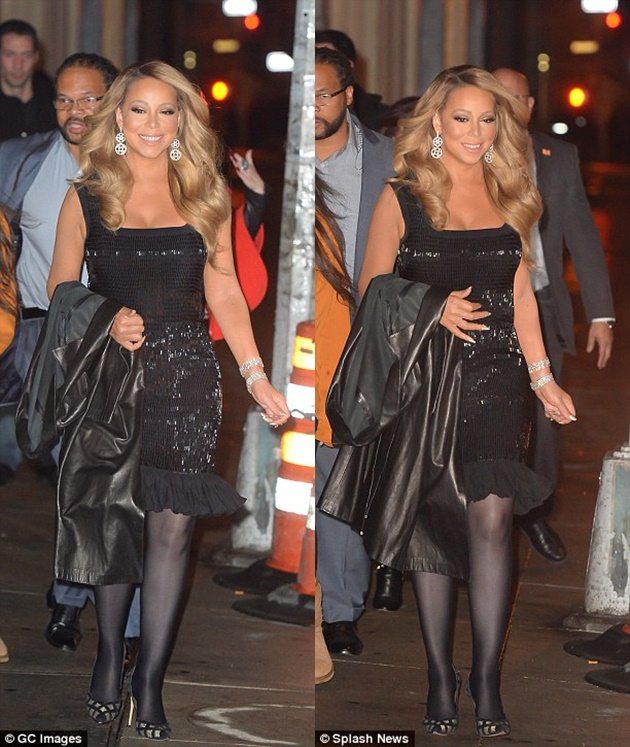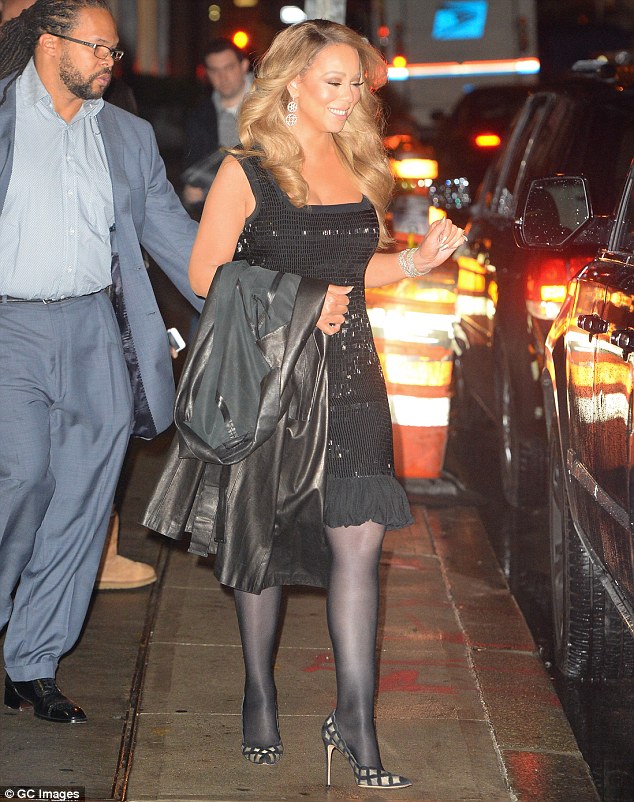 Mariah Carey steps out to enjoy New York City on the evening before her concert, December 17, 2015
How do you like Mariah's outfit? Can you appreciate the texture play — sparkly sequins with a leather jacket and patterned pumps? Do you think she nailed the look, or did she fail it? Did she pull it off?
I couldn't find any details on Mariah's outfit, but judging from the silhouette of her shoes, I can only assume the pumps are from Jimmy Choo or Gianvito Rossi. Below are styles from the designers that are as detailed: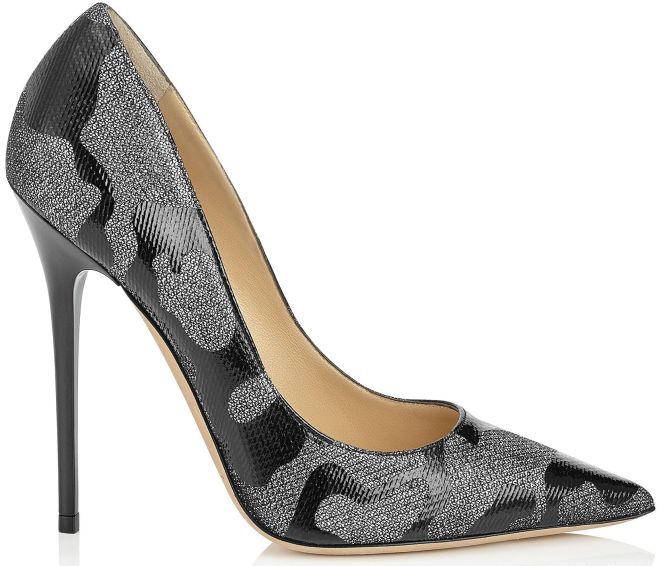 Jimmy Choo Anouk Pumps in Mixed Media Print, $750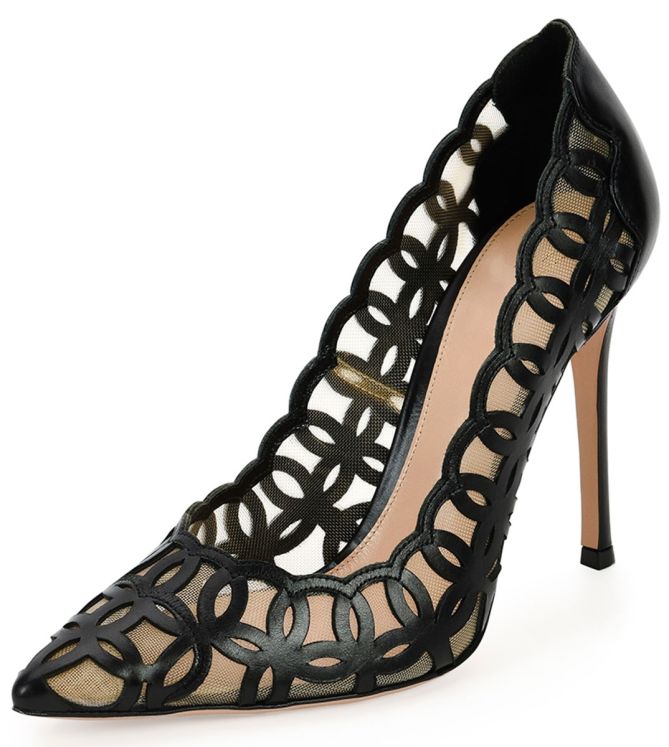 Gianvito Rossi Laser Cut Pumps, $1125
To steal Mariah's look — that is, if you're actually bold enough to give it a try — simply team any of the pumps with a sequined dress of your choice. For the gals on a budget, try these pumps from Dune London instead: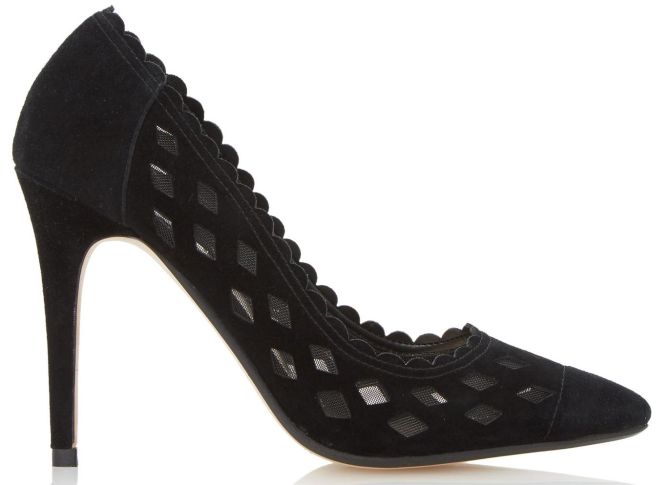 Dune London  Bessie Pumps, $125