I'm not exactly into pastel hues like baby pink, lilac, and sky blue, but seeing so many celebrities, not to mention, fashion bloggers, sport the colors with their statement coats and purses these past few months is actually causing me to re-evaluate my views on these baby colors. I hate to admit it, but I think I may have actually grown fond of them. They can be tricky to wear sometimes, so when that happens, my best bet would be to turn to LookNook or Chictopia for outfit inspiration and styling tips.
Celebrities also give great advice (well, indirectly, I mean). Take for example, the outfit Maria Menounos wore when she visited the Sirius XM Studios recently. The EXTRA host channeled retro mod and slipped into a pretty long-sleeved A-line mini dress in baby blue, and paired the frock with light grey thigh high suede boots. The look was sexy but also clean and classy. I honestly couldn't help but love it.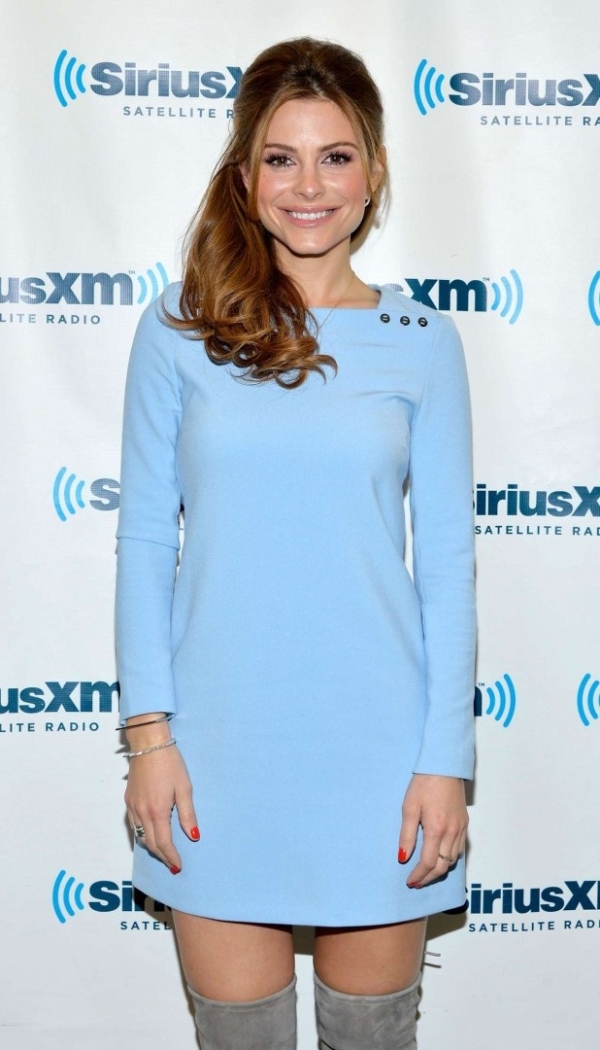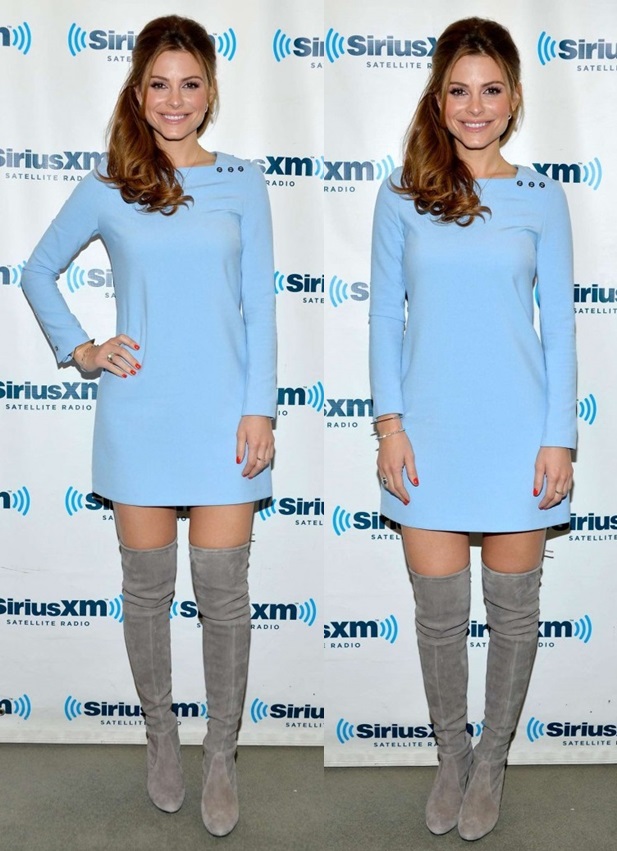 Maria Menounos visits the Sirius XM Studios in New York City, March 14, 2014
How do you like the pairing Maria put together?
It's very on point, right? Like pastels, thigh-high boots are also very tricky to wear. Whenever I think of these very tall boots, Pretty Woman always crosses my mind.
Maria, on the other hand, was able to pull off the thigh-high style without looking trashy or nasty — which is why I'm going to take a cue from the stunning brunette and put this outfit of hers into my "book of looks". I like how she masterfully mixed baby blue with a neutral color like light grey. The effect of the combination looks cool and very easy on the eyes. I checked out Maria's outfit online and found out that her pretty blue dress is from Zara. It's a very affordable easy-to-wear shift with buttons on the shoulders and sleeves.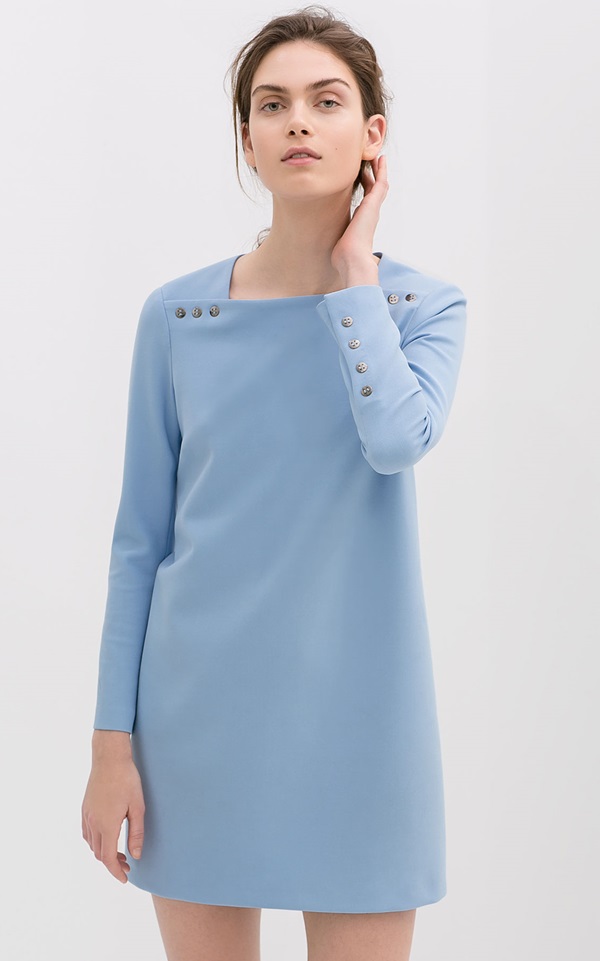 Zara Long Sleeved Dress with Buttons, $100
Her boots are from Stuart Weitzman. They're the "Highland", a pair of pull-ons that feature  24-inch tall shafts made of stretchy suede material, dainty tie-details on the back, and 3.25-inch tall heels to give you just the right amount of lift minus the pain you get from wearing extremely high heels.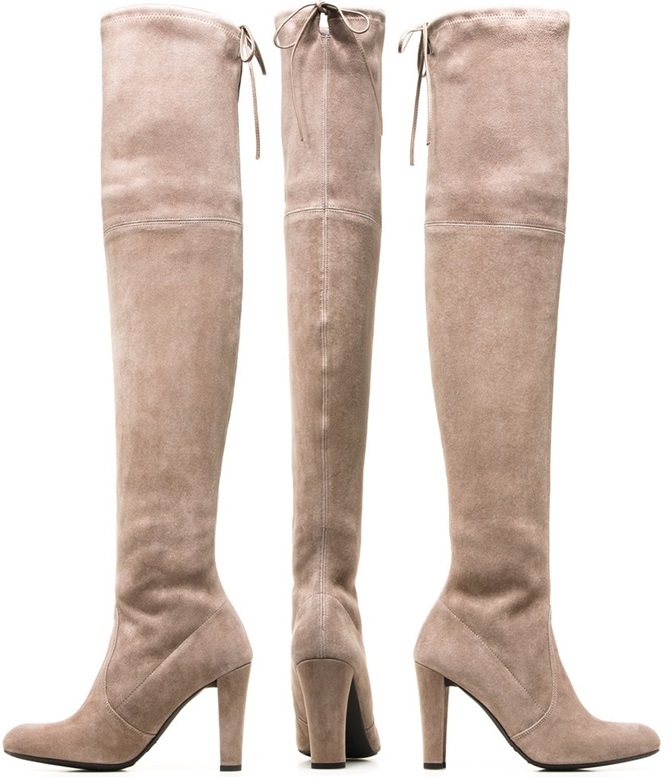 Stuart Weitzman Highland Thigh High Boots, $750 
Sadly, these sexy SW boots won't be making their way to my closet anytime soon, simply because I find them to be quite pricey at $750. Honestly, I may have to resort to grabbing a more affordable pair, like these alternatives from Diva Lounge. Do you think these look fierce, or should I look for a different pair? (To buy these boots, just click on the "buy" button below)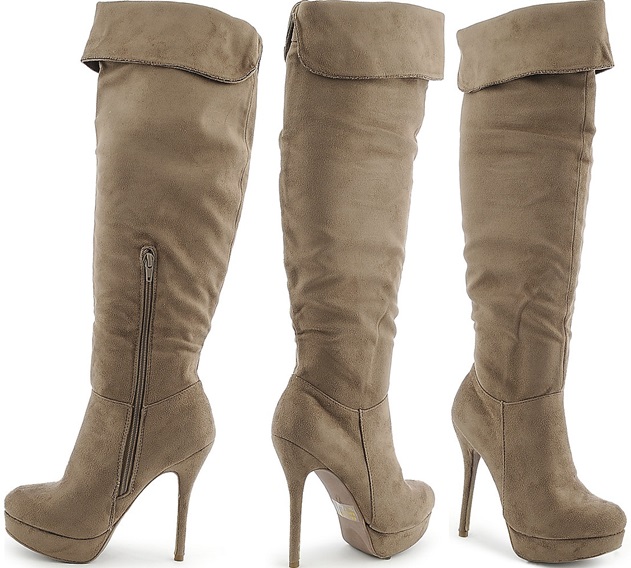 Diva Lounge Sonny Thigh High Boots, $50
Also, a cheaper alternative to the Zara dress would be this fresh blue number from Brigitte Bailey that I found over at Zappos. This one features semi-puff sleeves for a more feminine twist.
Brigitte Bailey Skyler Shift Dress, $65