By now, I'm sure you've already heard that Maria Menounos, the oh-so pretty and fashionable co-host on EXTRA, has decided not to renew her contract for the show. Her reality TV series, Chasing Maria Menounos, just debuted last week, and it also looks like she'll be appearing on Celebrity Apprentice as well. I guess you could say Maria has come a long way, and is busy doing so many other things.
Honestly, I'm happy for her. And I'm not going to deny that I enjoy watching her because of the clothes and shoes she wears. Occasionally though, she makes the minor (fashion) slip — such as the outfit she wore when she visited the Howard Stern Show yesterday. It wasn't bad looking, but it wasn't her best either.
Maria slipped into a sexy black asymmetrical sweater dress from Haute Hippie that showed off a good amount of her legs. She then finished the look with a black leather belt and black slingback booties. The dress looked fabulous on her, but I kind of felt like her shoes didn't go well with the outfit.
Take a look and tell me what you think: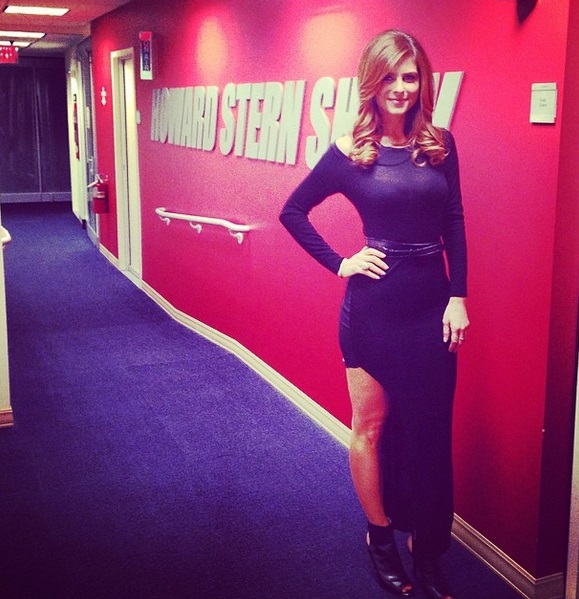 Maria Menounos poses for a selfie before her appearance on the Howard Stern Show, March 25, 2014
Well, any thoughts? Did Maria nail it or fail it with her choice of footwear?
I don't think she failed it, but a pair of classic ankle strap sandals would have been a more suitable choice. Would you agree?
Maria's slingback open-toe booties are from Carolinna Espinosa. Here's a closer look at the pair for you. These shoes are crafted from leather and feature 4-inch tall heels. There are zipper closures on the sides for ease of wear. Also, a nude variant is available if you fancy the style: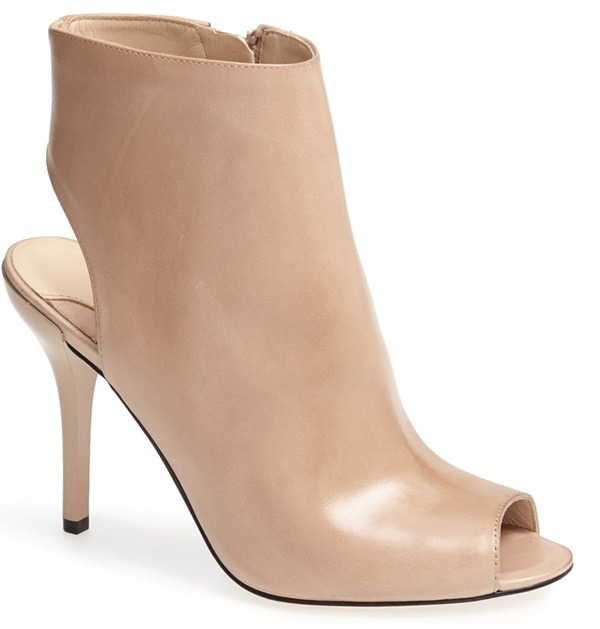 Carolinna Espinosa Emily Leather Cutout Booties, $295
Do you like what you see? Or do you find the "Emily" booties a little too simple for your taste?
They're not bad. The black pair will look great with skinny jeans, while the nude will give you that leg-lengthening effect with a pair of short shorts. However, I stand by my judgement here. I think Maria should have worn a different pair with her dress — like simple ankle-strap sandals.
If you fancy Maria's booties, you can score them in your size over at Nordstrom. And while you're at it, feel free to grab her dress too. It retails at a pricey $695.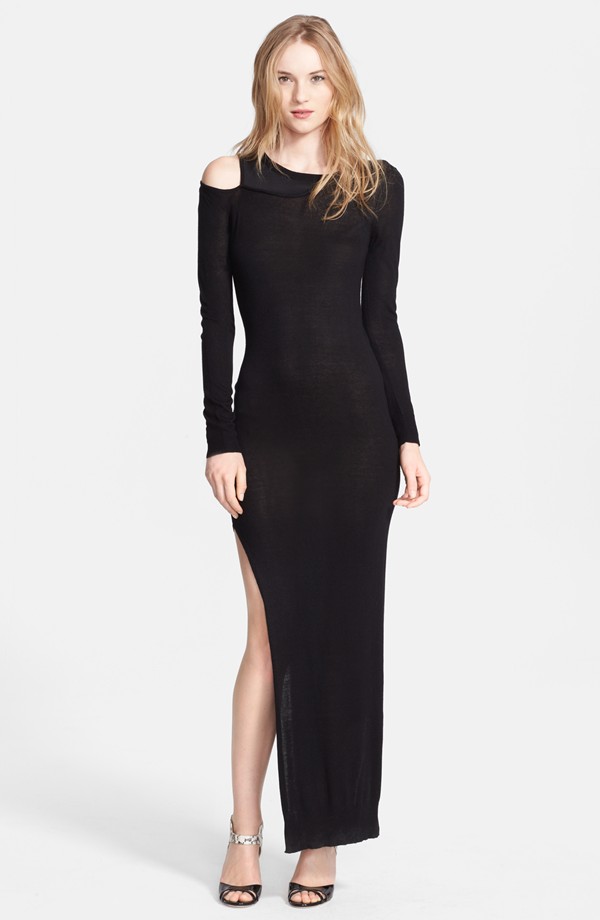 Haute Hippie Asymmetrical Sweater Dress, $695