Have you had enough of Margot Robbie here on Shoespost?
I hope not, because here's another feature on the blond bombshell. The Aussie actress, who happens to be just 23, was spotted attending the premiere of her new movie, Wolf of Wall Street, in Brisbane, Australia early this week. For the event, she wore a white dress from Rag & Bone and topped the frock with a red printed jacket from Giambattista Valli. Capping off her look were a pair of sleek red pointy pumps from Sophia Webster.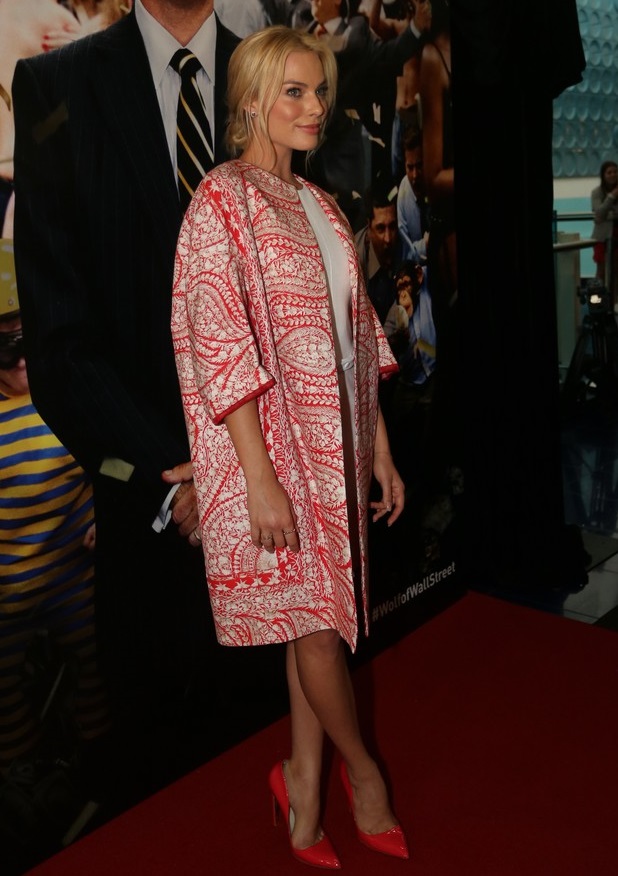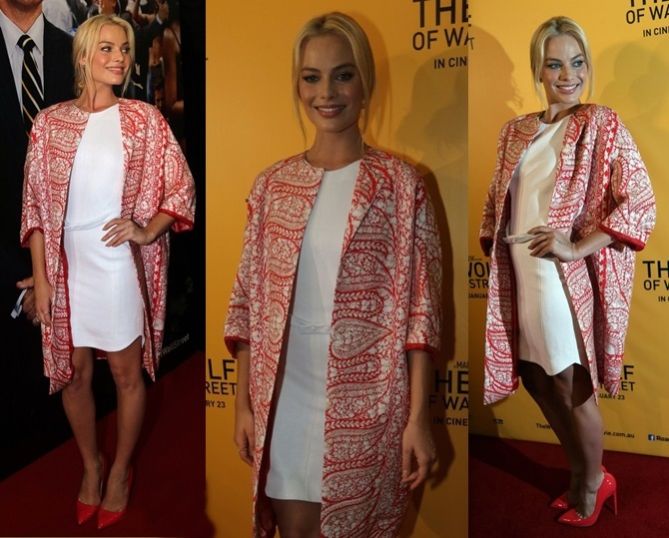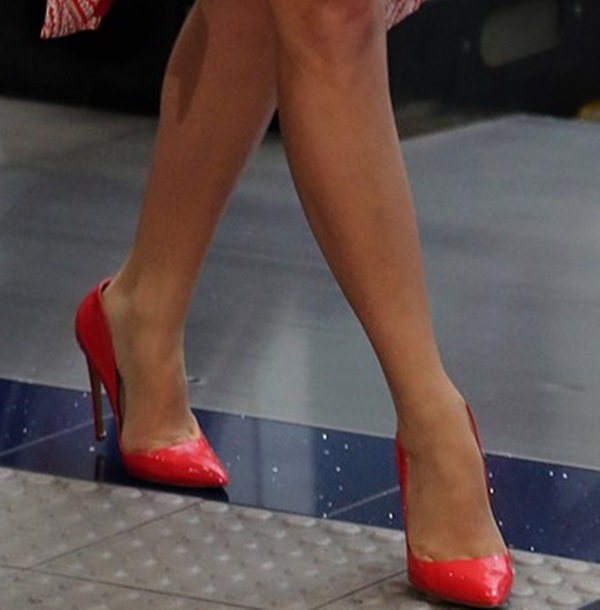 Margot Robbie attends the premiere of Wolf of Wall Street in Brisbane, Australia, January 20, 2014
You know, if you look at these pictures, it's kind of hard to believe that the girl is only 23. Seriously, does she look 23 to you?
I think she looks older than her age. But I have a feeling that she's going to look the same 10 years from now. I think she's like Jennifer Lopez — gifted with  a face that doesn't change (or age) for a good amount of time.
Now going back to Margot's outfit, do you like the look she put together for the premiere? Or do you think she should have worn something else, something more youthful-looking or age appropriate, perhaps?
In any case, I do love a girl who can rock a pair of red shoes and own it. Her Sophia Webster pumps are simple but definitely sexy. The patent sheen and pointy silhouette make them the kind of heels perfect for wearing if you want to turn heads as you walk into a room.
Of course, you don't need to splurge on a designer pair to get the same effect. One good alternative that won't hurt your budget would be these Topshop Prism Premium pumps. They're just as sophisticated and as stunning as Margot's Sophia Webster (pumps), but will only set you back a more affordable $180. Will you give these a try?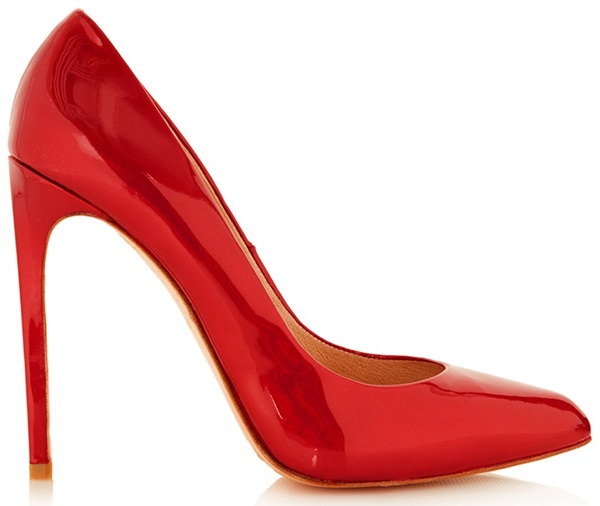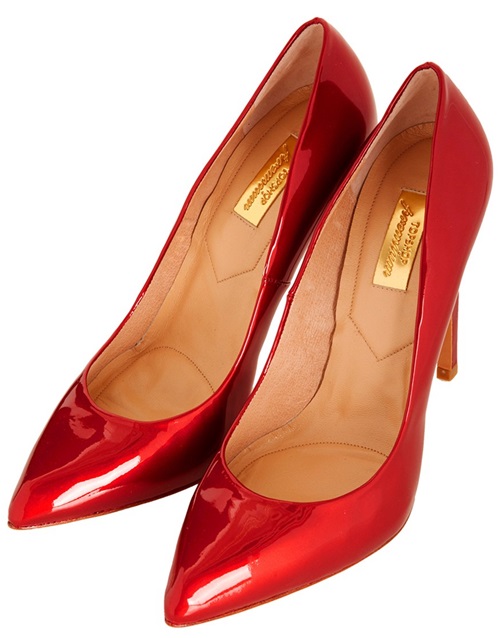 Topshop Prism Premium Pumps in Red Patent, $180