Meet Margot Robbie, Leonardo DiCaprio's latest flame — well, more like love interest in his new movie, Wolf of Wall Street.
If the actress looks familiar to you, that's because she appeared on the now-defunct drama series, Pan-Am. Margot reportedly did some steamy scenes with Leo for the film, but later revealed that shooting them felt very un-sexy, and that they were in fact, rather comical.
Well, all I can say is lucky her for being able to do the dirty with the actor, even if it was all for pretense. And as for Leo, I'm sure he enjoyed filming with the Australian blond bombshell because she IS exactly his type – tall, blond, sexy, and beautiful.
Did I mention she's got great fashion sense too?
Yes, she does. Last Thursday, while on her way to attend a luncheon held in honor of the movie, Margot looked fabulous in her gingham Oscar de la Renta dress and Paul Ka animal print coat. The combination was on-point, and she made the outfit look even better by pairing it with super sexy and sky-high Casadei pumps.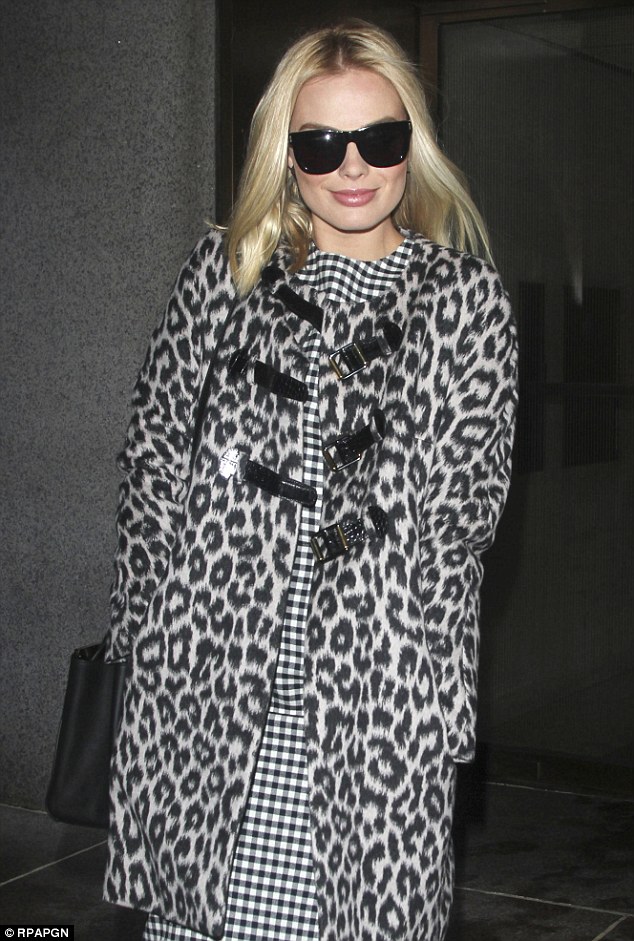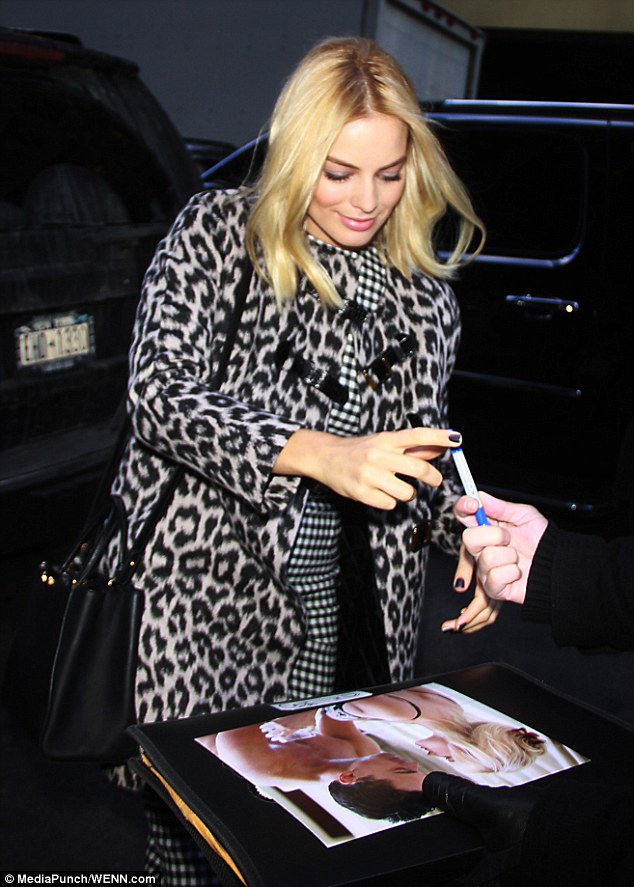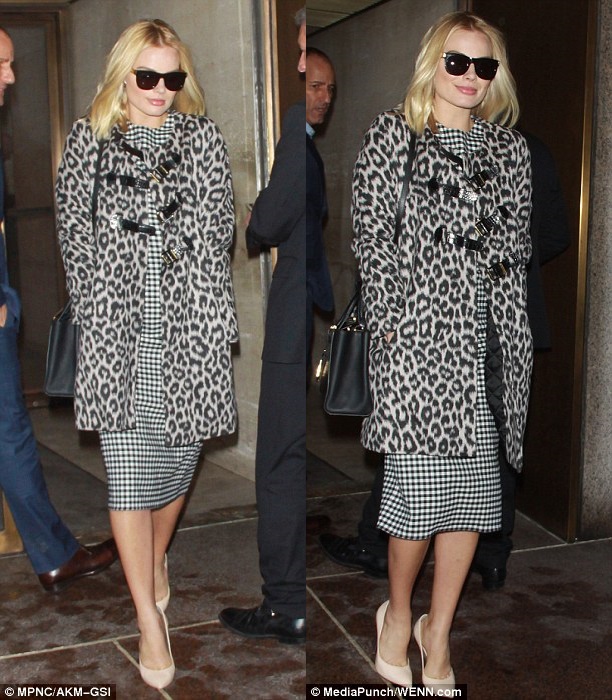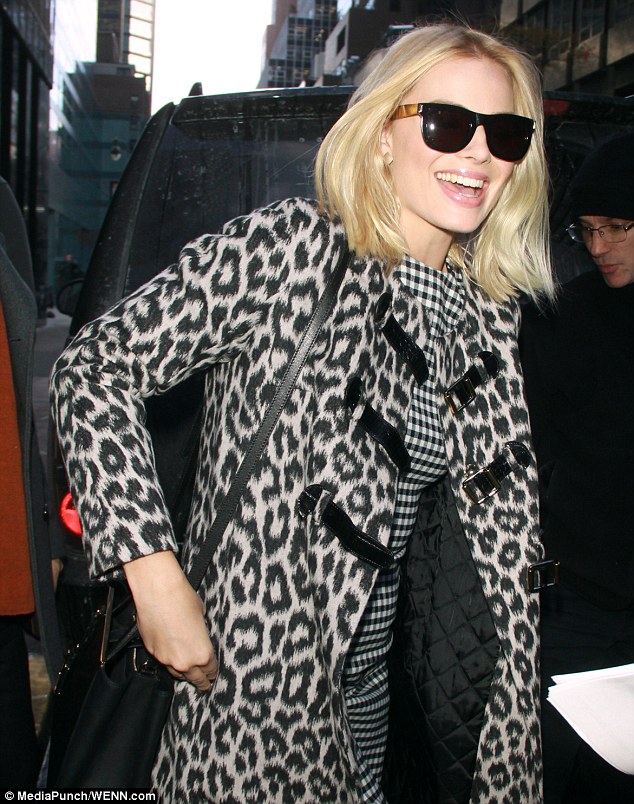 Margot Robbie looks amazing in print on print as she signs autographs for fans outside the luncheon, December 18, 2013 
Doesn't she look amazing? She's a newcomer, but I get the feeling she's gonna make it big in Hollywood. What do you think?
As for Margot's pointy Casadei pumps, allow me to give you a closer look at the pair. The shoes are really exquisite. The leather used has that unique "varnished" effect. They also feature pointed toes and spiky heels that are a whopping 5 inches tall.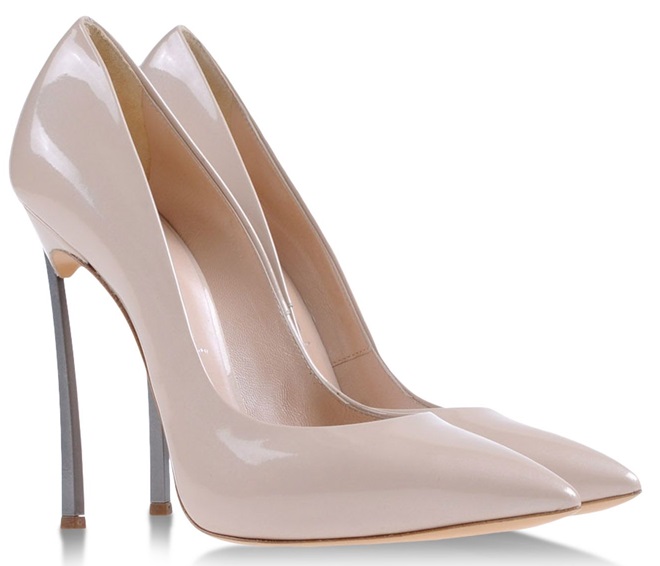 Casadei Pointy Toe Pumps, $690
If you're into designer heels, you can grab a pair of these pumps online for a hefty $690. They also come in black, pewter, and silver in case you want the option. In fact, the pewter variant is actually on sale at the moment, so I think that's what you should check out first.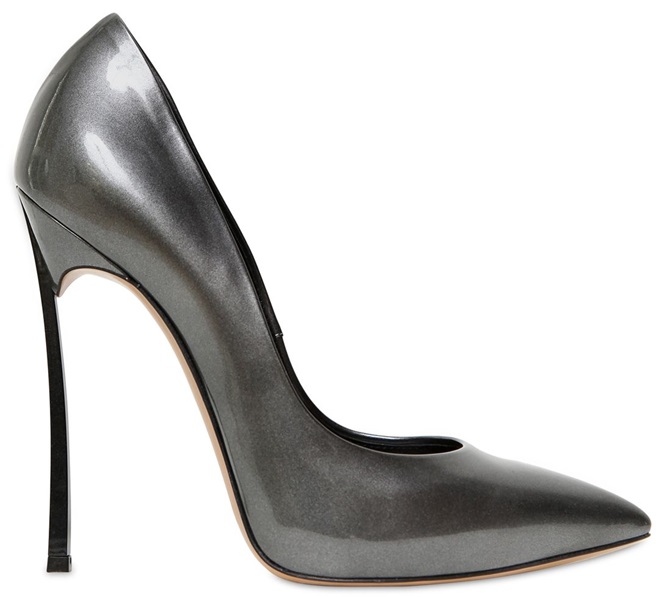 Casadei Pointy Pumps in Pewter, $483 (was $690)