Madonna is like a chameleon. Even at her age now, she can rock a fashion forward outfit and work it. Interestingly, the iconic singer rarely dolls up like a lady. And by that, I mean girly dresses and polished make-up done in that prim n' proper way.
Well, that is up until recently, when Madonna was spotted heading to Chiltern Firehouse, a celeb hotspot in London, to enjoy a night out with some friends.
For the occasion, Madge cleaned up real nice and slipped into a black lace number detailed with sheer sleeves and gold buttons on the front. She looked really feminine and refined in the piece. Come to think of it, she was almost in head-to-toe lace. A lace purse and lace-printed eyewear were among the accessories she used to finish the look.
Surprisingly, the shoes she used to punctuate the ensemble weren't in lace, but in pleated satin. The heels featured a classic pee-toe design done in two-tone black and white, and were detailed with slingback straps and tall sturdy heels.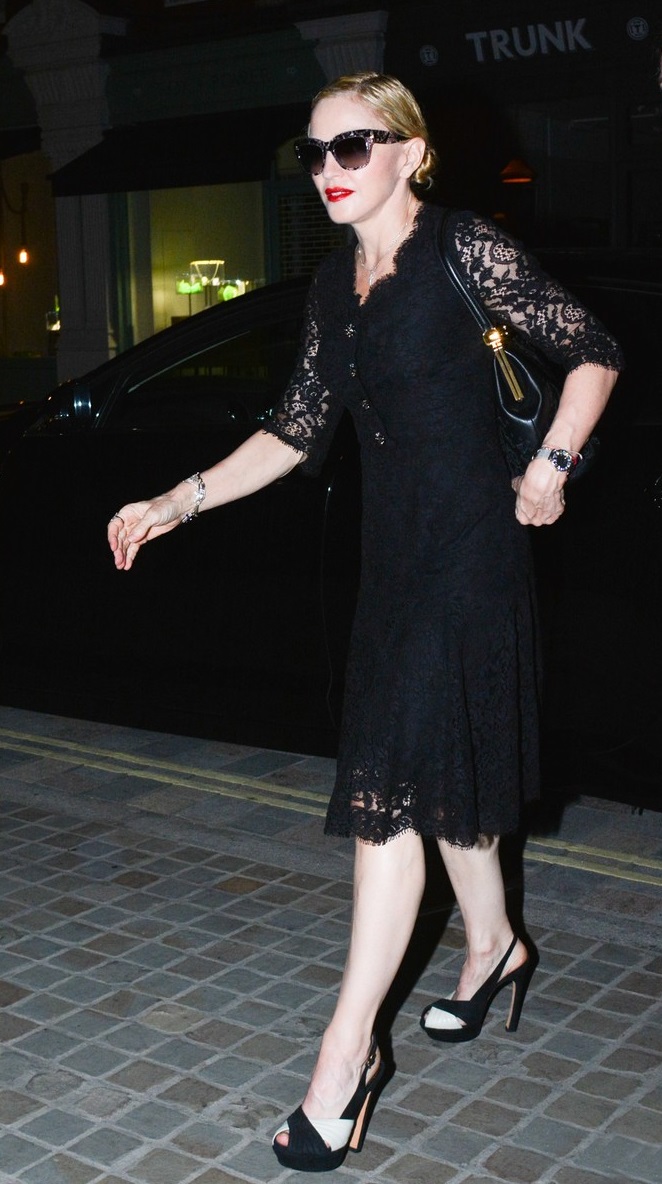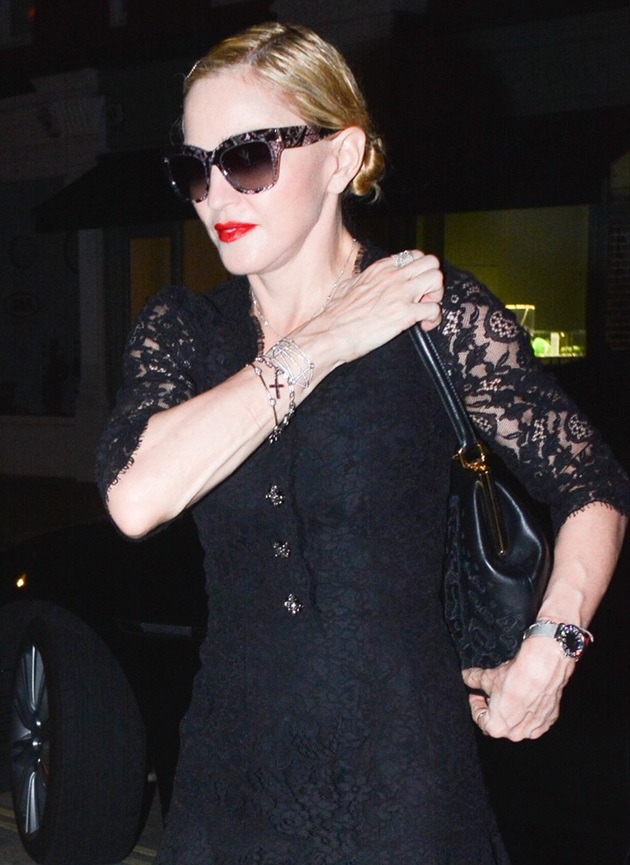 Madonna heads to the Chiltern House in London to enjoy a night with friends, July 19, 2014
Do you like Madonna's latest getup? Do you approve?
It's very ladylike and prim. Quite unlike the Madonna we usually see out and about in the streets these days. No doubt, it's refreshing to find her this way. Would you agree?
For the gals interested, Madonna's dress and purse are from Dolce & Gabbana. I'm not sure where she scored her lace-patterned sunglasses, but my guess is they could either be from Valentino or Dolce & Gabbana as well. Below are similar style items for your reference: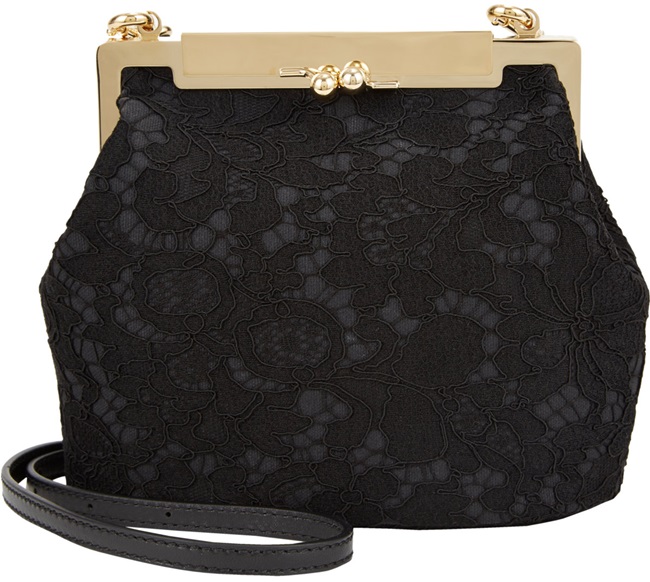 Dolce & Gabbana Lace Sara Crossbody Bag, $1595 (was $1645)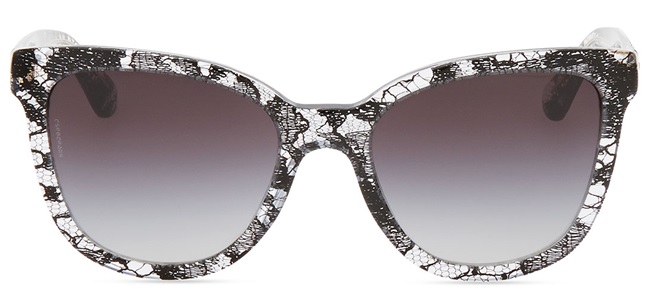 Dolce & Gabbana Lace Print Sunglasses, $490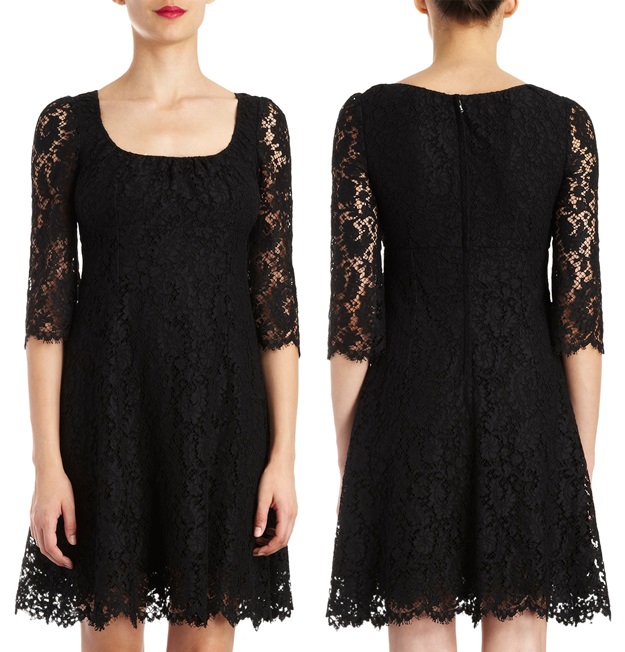 Dolce & Gabbana Floral Lace Baby Doll Dress, $945
I've yet to get the details on Madonna's two-tone peep-toe heels, but if your objective is to simply steal her look, then there's no need to spend loads of money on expensive designer shoes. Just grab these mid-priced Badgley Mischka substitutes and you can be on your merry way: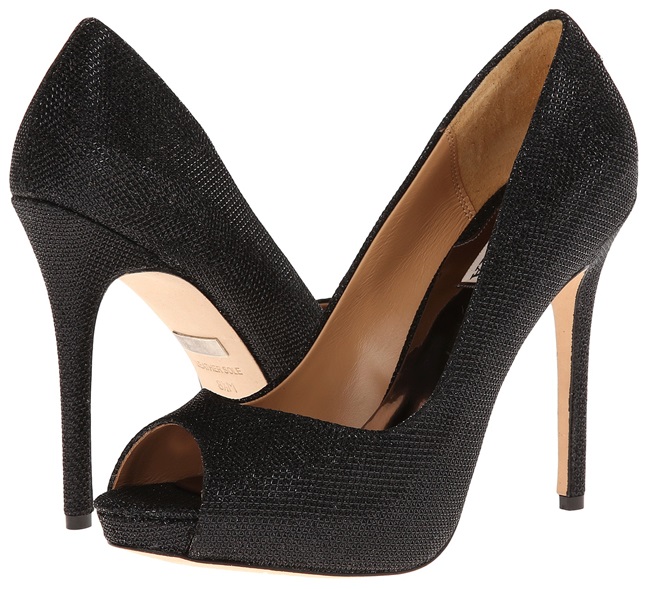 Badgley Mischka Peep Toe Pumps in Metallic Black, $200