Are you a Madonna fan?
I know she's pushing 60, and certainly past her prime as a singer, but I'm amazed by how she has managed to stay visible even up to this day. I guess they don't call her a pop icon for nothing, huh? She'll always be Madonna no matter what.
Interestingly, the same can be said of her fashion sense. She has consciously evolved and adapted to the times, not to mention, trends. For example, I found these pictures of her leaving the gym while sporting a pair of very familiar boots. Yeah, the Chloe Suzanna.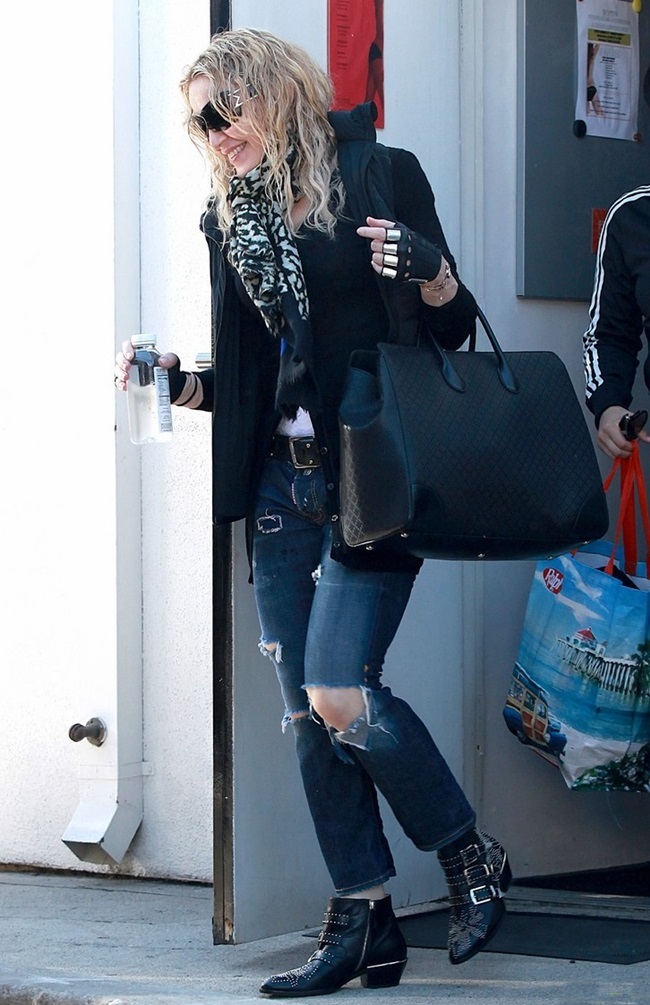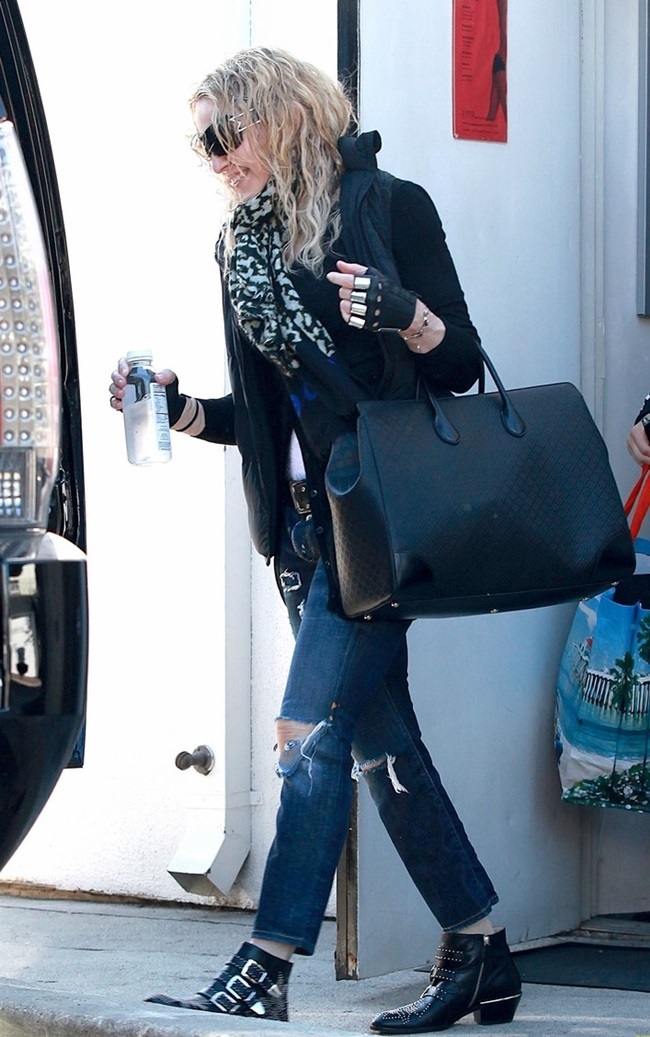 Madonna exits the gym while decked in metal-detailed fingerless gloves and the Chloe Suzanna studded boots, March 10, 2014
As you know, so many celebrities — from fashionistas to "it" girls, have been spotted in the exact same boots in the past. Ashley Tisdale, Sienna Miller, Nicky Hilton, Miranda Kerr, and Mandy Moore are just a few of them. I guess we can now add Madonna to the growing list, yes?
Seriously though, do you think she rocked those boots well enough? Did she look cool in the pair, or should she have worn a different set of shoes to go with the outfit? Check out the pics below, then give me your answer:
Well, any thoughts? Did Madonna nail it or fail it?
Personally, the boots look ok on her, but I think she should have worn a different pair of jeans — skinnier ones that are slightly longer, to be exact. They would have suited the boots more. Would you agree?
I guess you can call the Chloe Suzanna boots a cult favorite. For some reason, celebrities and fashionistas just gravitate towards them. No surprises there, of course. They're the perfect combination of sleek country glamour and edgy rock n' roll style.
If this is your first time to lay eyes on the Suzanna, then be informed that you can easily grab a pair for yourself if you want one. They actually available online. That is, if you're willing to shell out $1345 just for the boots: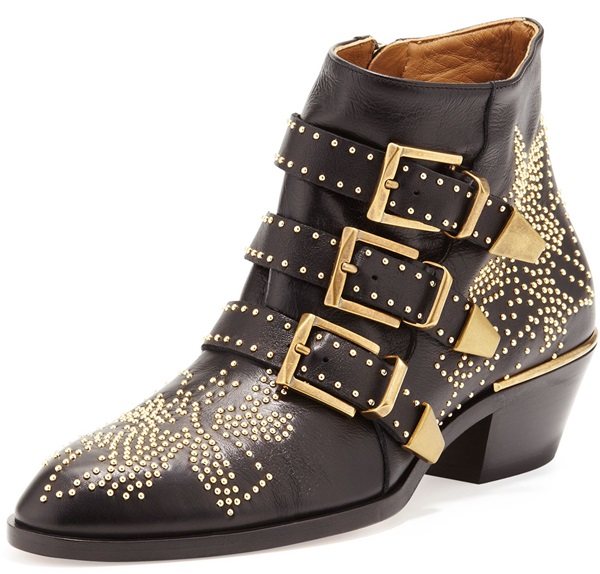 Chloe Suzanna Studded Boots, $1345
It sounds ridiculously expensive, I agree. But I guess if you're a celebrity with deep pockets, that amount won't sound as shocking. But if you ask me, I think you can steal the look with a similar, but less expensive pair. Just check out Nordstrom for choices.
Also, if you're up to it, you can actually do a little bit of D.I.Y. with the use of classic (and affordable) buckled boots and tiny gold metal studs that you can buy from Amazon. Here's a style worth considering if you're planning on doing this little project: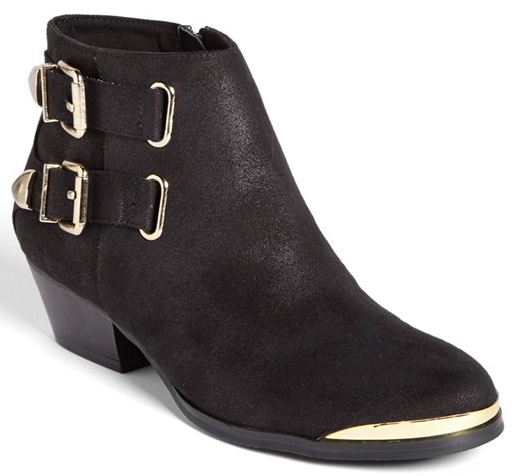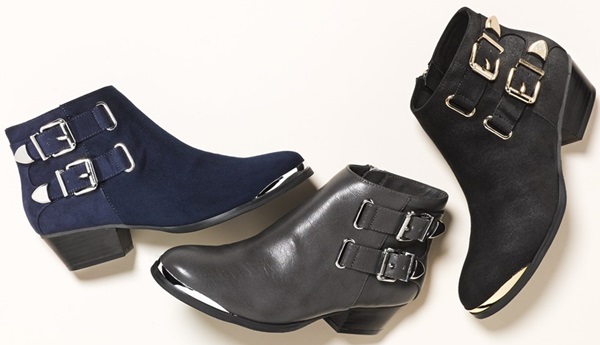 Tildon Sable Boots, $90
The Sable boots from Tildon feature 4-inch tall shafts, 1.5-inch thick block heels, double buckled straps at the sides, and metal plate details at the toes. They come in several variants too, so you have the option to choose. The best part is the price (of course). A pair will only set you back $90. Not bad for substitutes, right?