The 41-year-old Sporty Spice Girls Mel B posted a picture of Madison Brown Belafonte on Instagram in which the four-year-old dresses up as Geri Horner's alter ego Ginger Spice in an orange wig and red dress.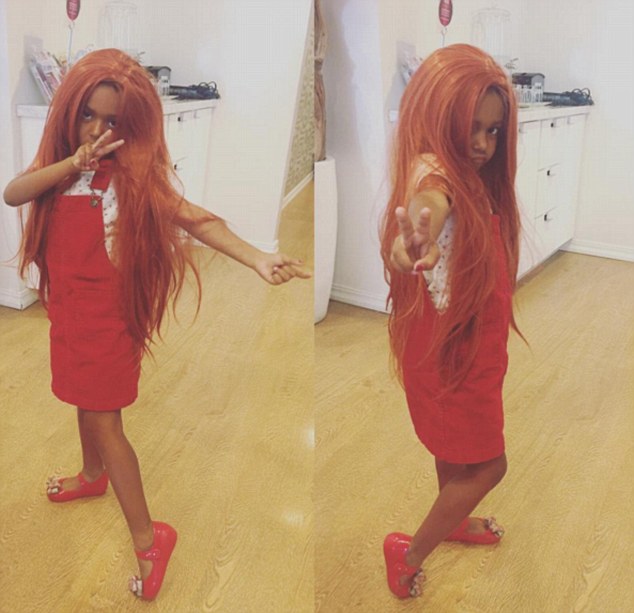 She captioned the post: 'Today my daughter Madison wanted to be ginger spice,so I said yes of course you go girl!!! Especially for you@therealgerihalliwell #girlpower4ever (sic).'
Madison has proved herself to be a Spice Girls fan in a new social media post, however her favourite band-member isn't her mother. She is Mel's third child but her first with husband Stephen Belafonte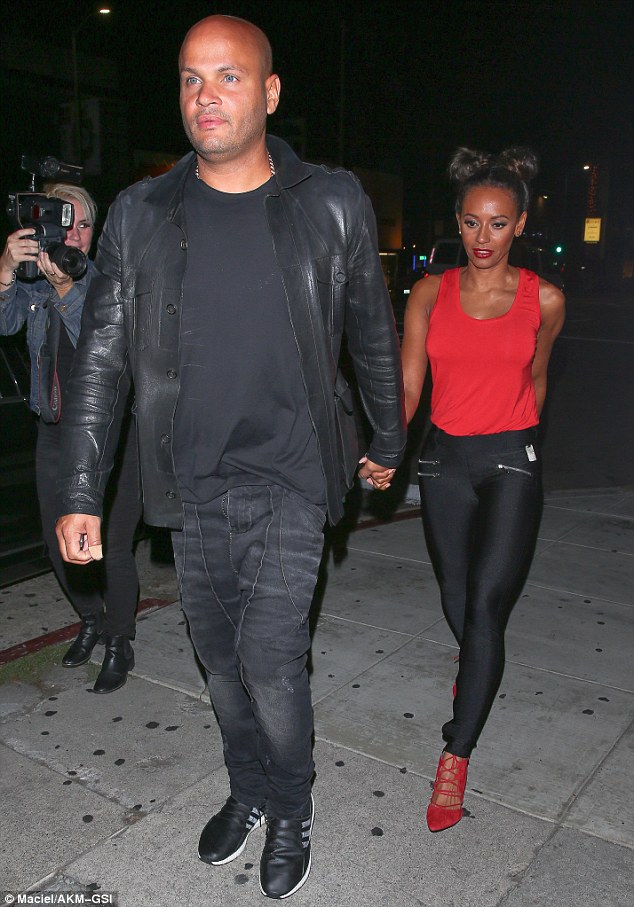 Mel – who was known as Scary Spice in the group – embraced her daughter's decision to dress as her fellow former Spice Girl as the Wannabe hit-makers celebrate their 20th anniversary.
The adorable picture comes after a report that Mel C – known as Sporty Spice – is seeking a lawyer to confirm whether or not Geri, Mel B and Emma Bunton could reunite the group without her or Victoria Beckham.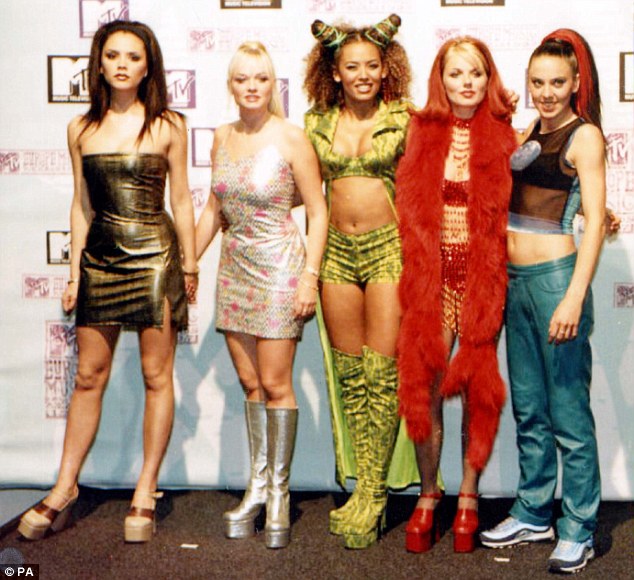 According to The Sun's sources, Mel C is consulting lawyers about whether the reunion can go ahead without her. She believes she brought her music credibility to the group and that there is no Spice Girl without her.
The three girls are unfazed with the impending legal action and are pressing ahead with their reunion plans as they were before.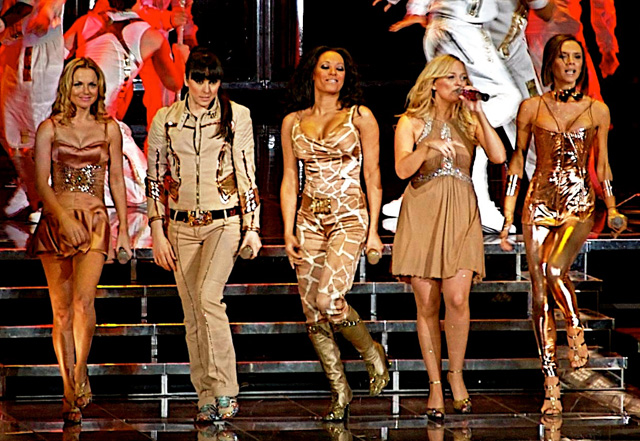 Mel C recently shared a photo showing that she has shed close to 30lbs thanks to her commitment to fitness.  She wrote alongside a snap of herself: 'The only high I got was from working out and I've worked soooo hard for this body, trust me it didn't come easy
[sic].
'It takes a lot of dedication control discipline and willpower because it isn't fun been the only girl at the party not drinking and the only one waking up at the crack of dawn to workout so you still get to do the school run [sic].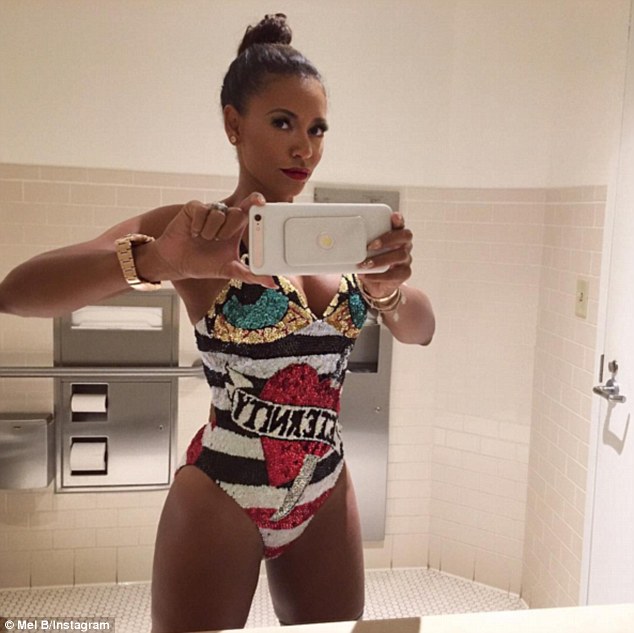 'I say this because a few months ago I was nearly 30lbs heavier and I put myself on a mission to change, to change and be the best version of myself inside and out. 'I'm not perfect but all I can do is try that's all we can do, but the hard work is paying off finally I feel amazing and it's only getting better.'
Anyways, we can't get enough of Mel B's red laced up heal she is wearing on the photo above!  There's nothing like a pair of new shoes to put a smile on your face and really turn heads? Mel's shoes are by Topshop and we just love them. The pointed toe, the cut out heel and the sexy lace up detail are a striking combination, making them the perfect footwear to dress up a more casual ensemble. Sadly they're no longer available to buy but you can easily recreate the look with one of the options in our edit below. Check out our top picks: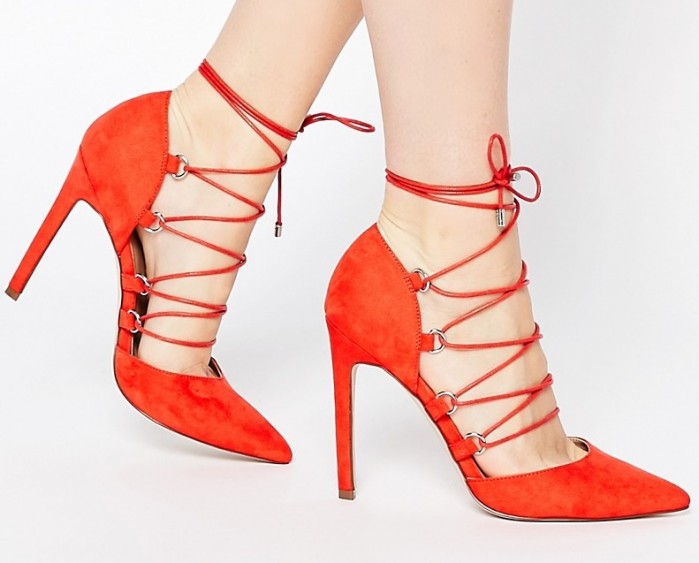 Asos – $27.13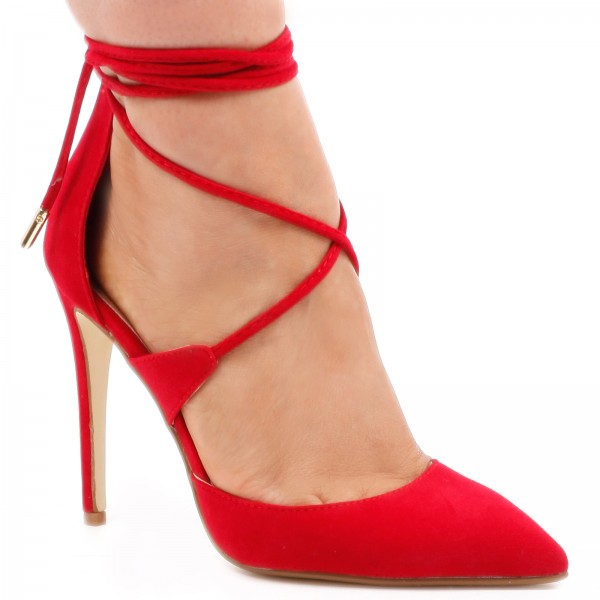 Ego – $32.28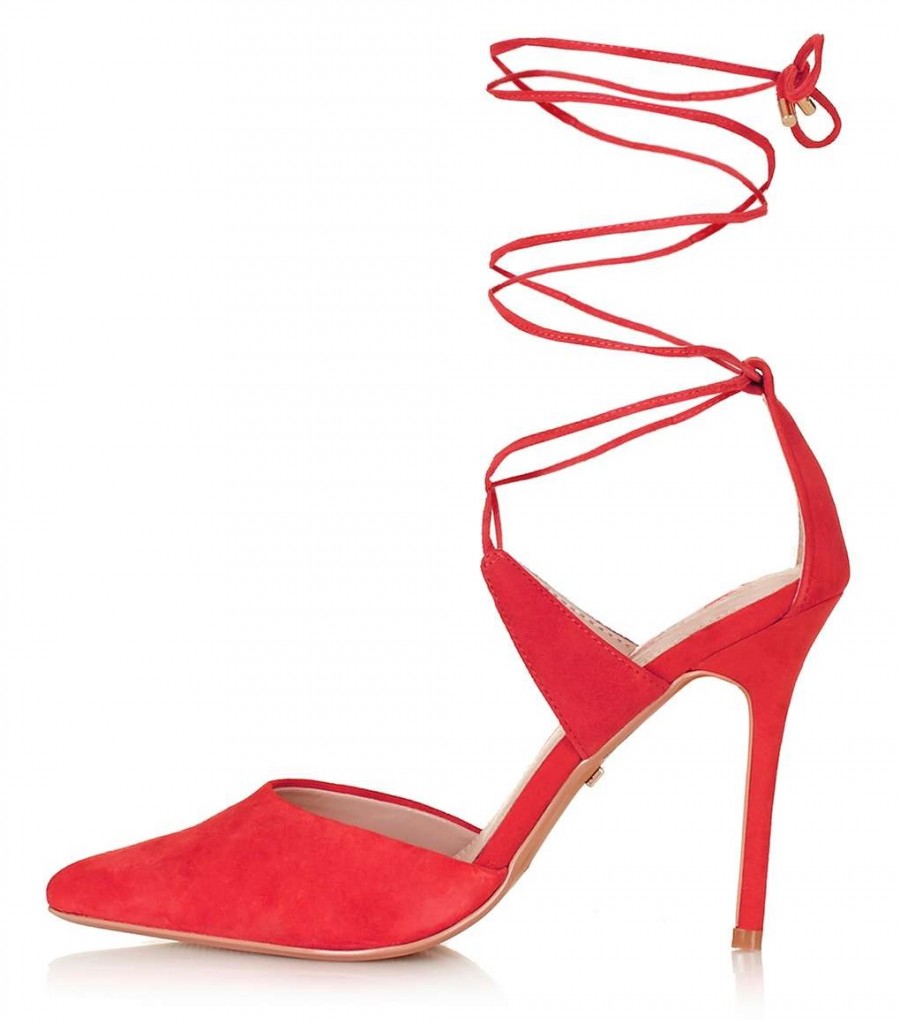 Top Shop – $54.26