I'm not really a Lucy Liu fan, but I do think the Asian star looks fabulous and young for her age. Her taste in fashion is a little off-beat, which I can appreciate most of the time. However, I found the outfit she wore to her appearance on David Letterman early this week a little questionable. I wasn't sure whether to like it or hate it. I can't say the attire looked bad, but it certainly wasn't her best.
For the show, Lucy wore a belted Proenza Schouler dress and finished the frock with edgy sandals from Giuseppe Zanotti. Honestly, I found the pairing sligthtly off, so I'm going to ask you to judge it instead. Check out Lucy below: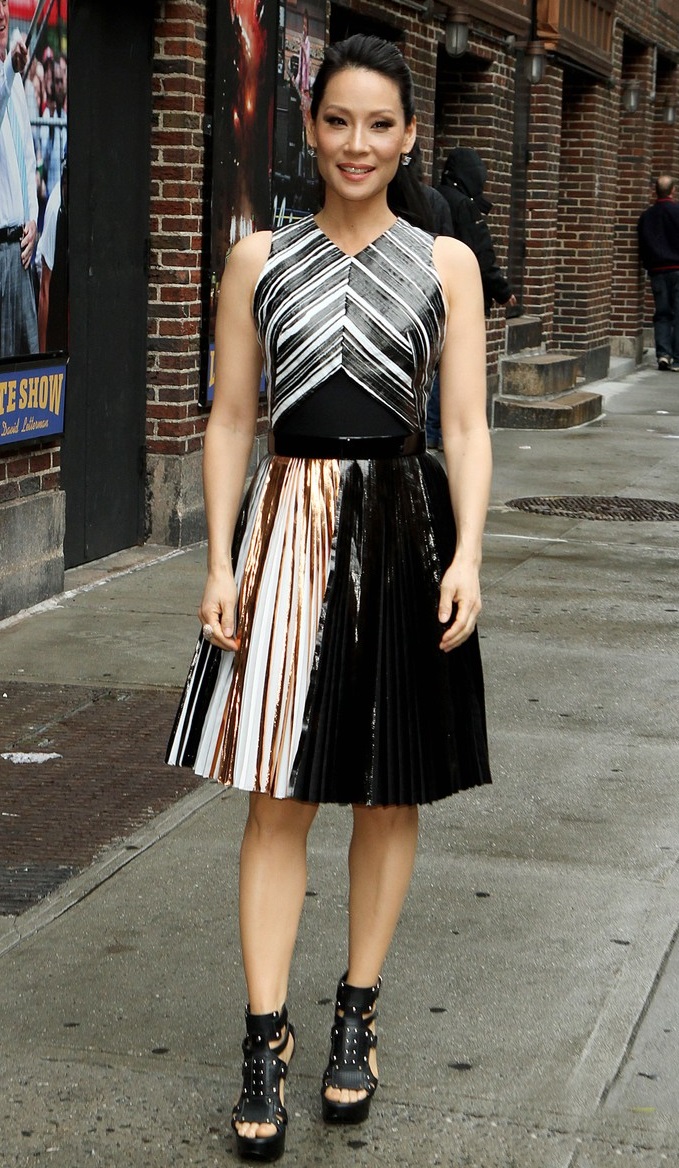 Lucy Liu arrives wears a Proenza Schouler dress and Giuseppe Zanotti heels for her appearance on David Letterman, April 29, 2014
Well, what' the verdict? You like her outfit? What do you think of the shoes she wore with the dress, yay or nay?
Sorry, I'm not liking it. I think they don't mix well. The sandals look too fierce, and they don't suit the dress. Some ladylike heels to match the frock would have been more appropriate. Would you agree?
I couldn't find Lucy's Giuseppe Zanotti sandals online so I am unable to give you any more details on the pair. But if you need a shoe fix, here are alternatives from Isola  that will work: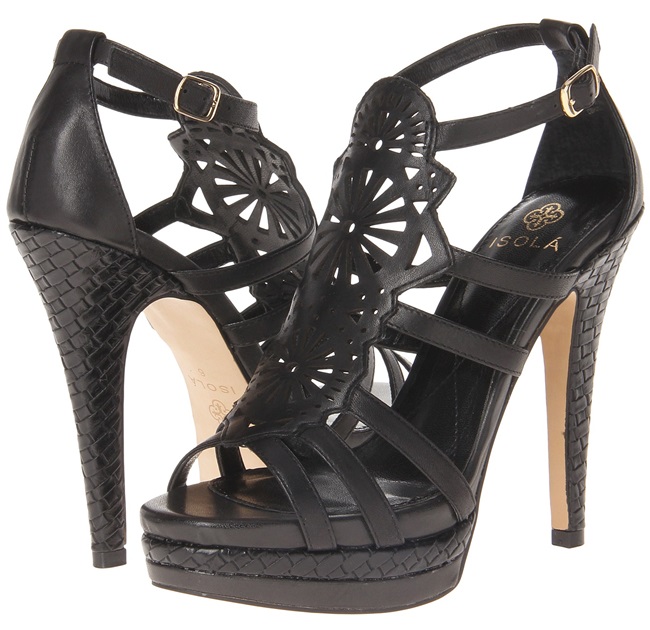 Isola Delanna Sandals, $120