Music fans thoroughly enjoyed the most recent iHeart Radio Concert held at the iHeartRadio Theater in Burbank California on July 31. One of the sweet surprises that night was Lucy Hale bring her country on as she performed Dolly Parton's Jolene.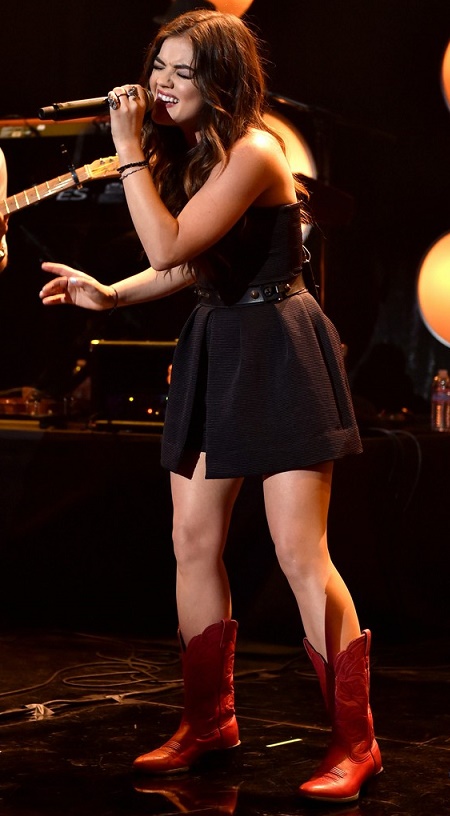 People were so impressed with the star's rendition of Jolene. We were also impressed!
We only know of Lucy Hale because of her highly successful TV show Pretty  Little Liars but we hadn't really seen her perform any songs before we saw the fan-uploaded video below. It looks like she really is more than just a pretty face. If you are interested in her music, her debut album entitled Road Between is available now.
You can view her performance and decide for yourself if she did an awesome job:
The actress-singer had so much fun she tweeted the following message after the event:
That was hands down the most fun I've ever had performing. Wow. In speechless. Thank u to everyone who came and @HondaStage & @iHeartRadio

— Lucy Hale (@lucyhale) August 1, 2014
Now as for her outfit choice, we also love it! The actress looked comfortable and cute without looking like she was being lazy. She chose a little black dress and wore striking red boots, the perfect accent to her simple look.
Now, whether you are into country music or not, these shoes would look good on you: