Hey, that's what they have been described online! The shoes, a pair of platform lace-up oxfords, are definitely not for everyone. They are chunky which for most people do not spell sexy at all.  But oxfords and creepers have really made a huge comeback the last few years. They can look cool depending on who's wearing them. What we're sure of is how comfortable they are. We guess they make the perfect shoes for traveling explaining why Lorde chose to wear a pair to travel to Los Angeles just in time for the Grammy's. Lorde is nominated in four Grammy categories (including song of the year and record of the year) and is also set to perform in the show.
The Royals singer arrived at LAX in a printed blue dress and a pair of chunky shoes. Her boyfriend was hardly photographed by the paparazzi but he was there too.
Check out how Lorde looked with her chunky shoes: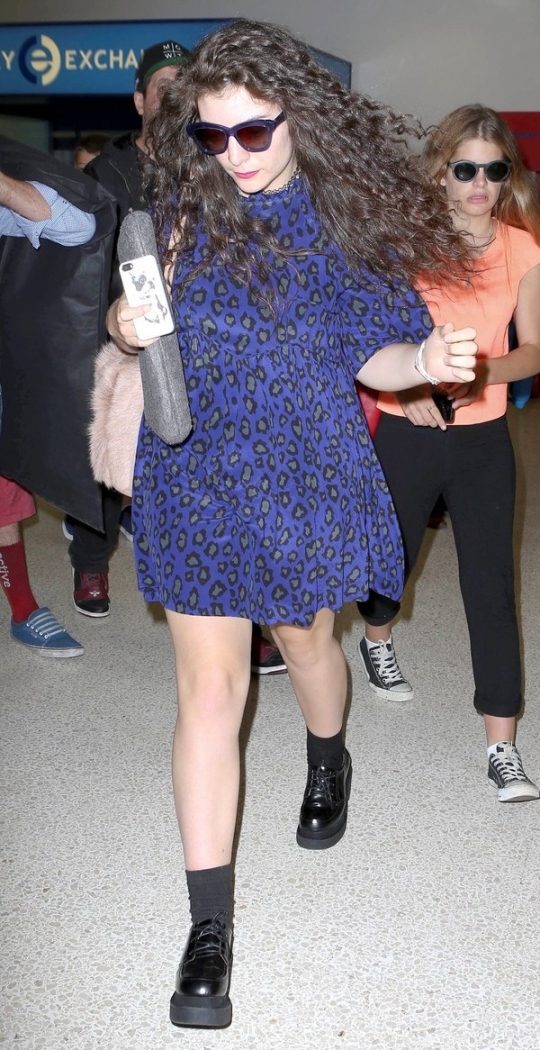 We found a way cooler pair of oxfords online: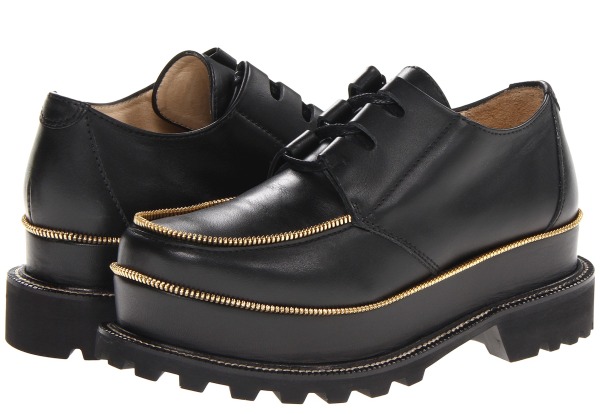 These cool shoes are on sale too. So if you want to get in on the oxfords trend- this is definitely the pair you should get. Oxfords don't get classier than this.