I wish Lindsay Lohan would stop making bad decisions and bad choices. She's such a talented actress that it would be a total waste for her not to maximize her potential. She's currently geared to star in a play in London, so I hope that will work out well for her.
Speaking of the controversial celebrity, Li-Lo was spotted sporting another sexy attire while out and about in New York on Thursday. The outfit was actually very simple. It consisted of a holey black t-shirt and a pair of really short daisy dukes that flaunted her legs. She teamed the combination with a very expensive looking structured bag and a pair of red boots.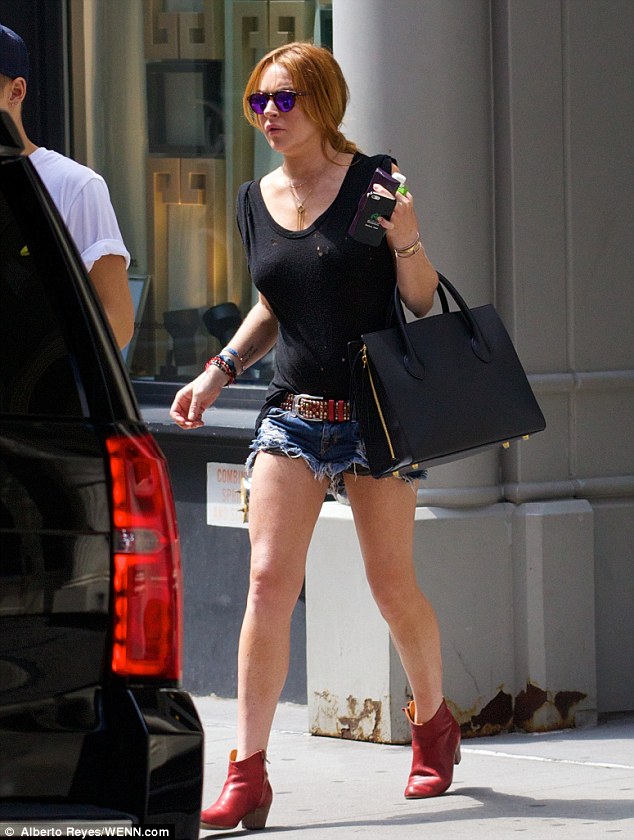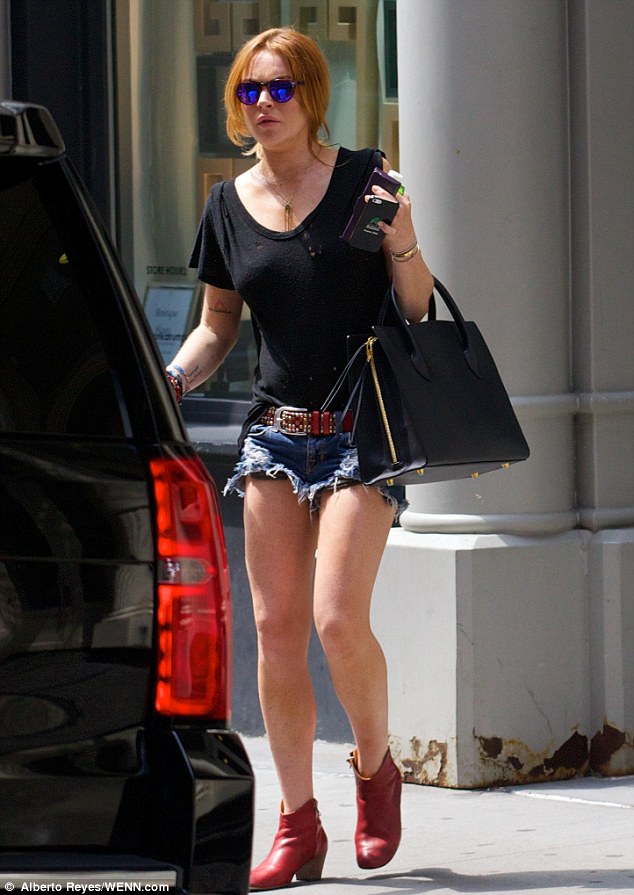 Lindsay Lohan steps out in New York City while decked in a skimpy outfit and a pair of red boots, August 21, 2014
Do you approve of Li-Lo's latest street style?
You have to admit, she actually looks kind of good here. Teaming the outfit with red boots was a bold move, but it worked. Besides, don't you love the pop of color she infused into the outfit? It made the otherwise ordinary t-shirt-and-jeans combination look a lot more interesting.
Would you consider stealing Lindsay's style today?
You know, I don't see why you shouldn't give it a try. Simply rock a black t-shirt with your denim cutoffs and finish the combo with red ankle boots. If you're not too fond of red, then go with a darker color like maroon; or simply, pick a type of red that's more subdued. Try these for starters: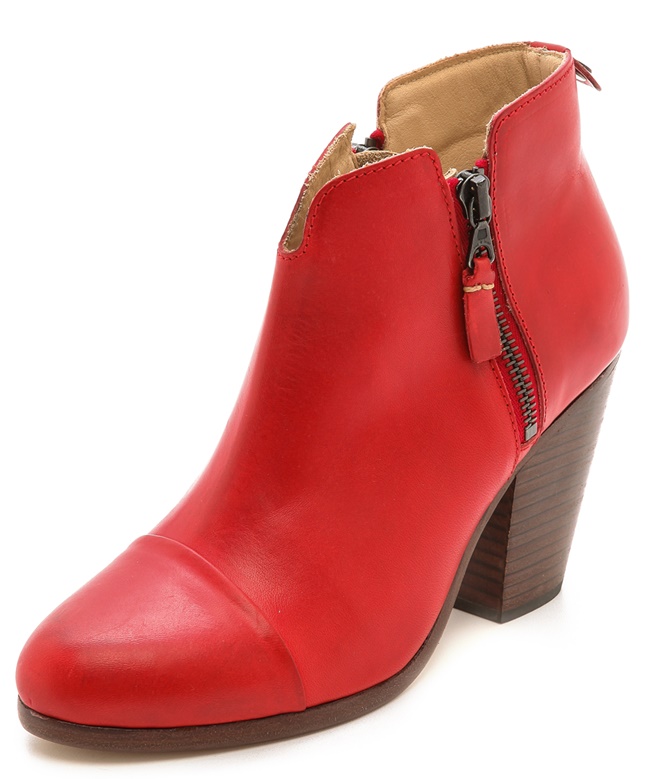 Rag & Bone Margot Boots in Red, $525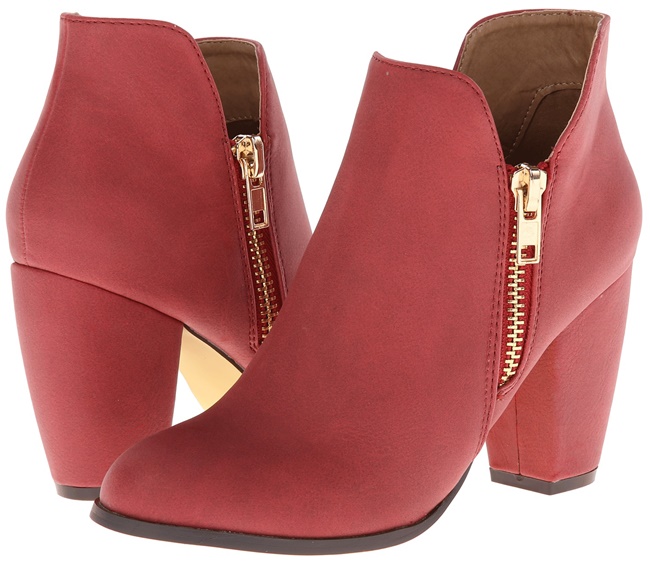 Michael Antonio Marlie Boots in Red, $59