Lindsay Lohan was spotted soaking up the sun over the weekend. The controversial actress is on a European break, and her latest stop was reportedly on the sandy beaches of Ibiza, Spain.
For the outing with her friends, Li-Lo wore a short and sexy patterned romper that showed off her legs, and capped off the playsuit with a floppy hat, some dark eyewear, and a pair of knee-high gladiator sandals. An orange shoulder bag and super large headphones were some of her other accessories.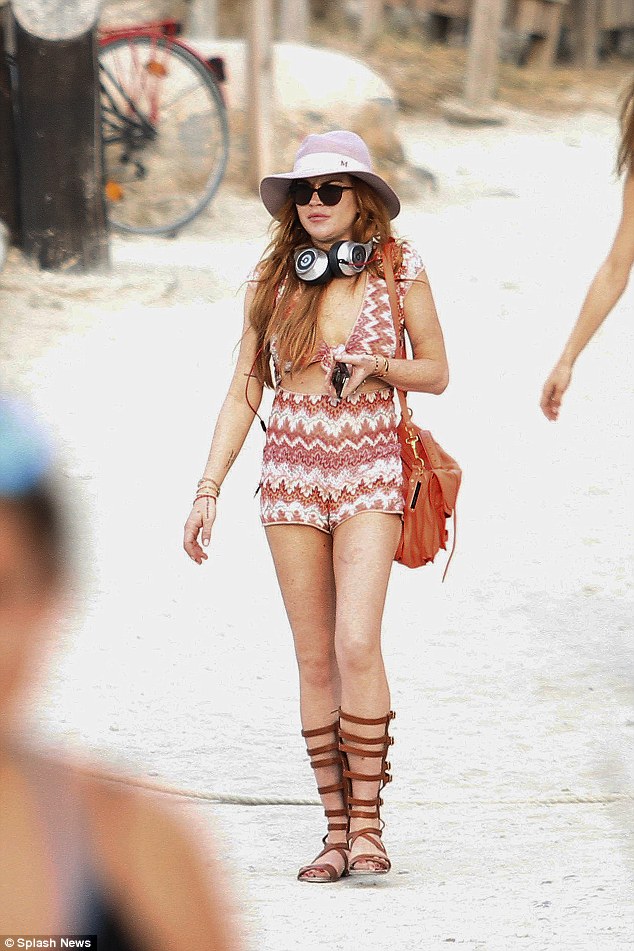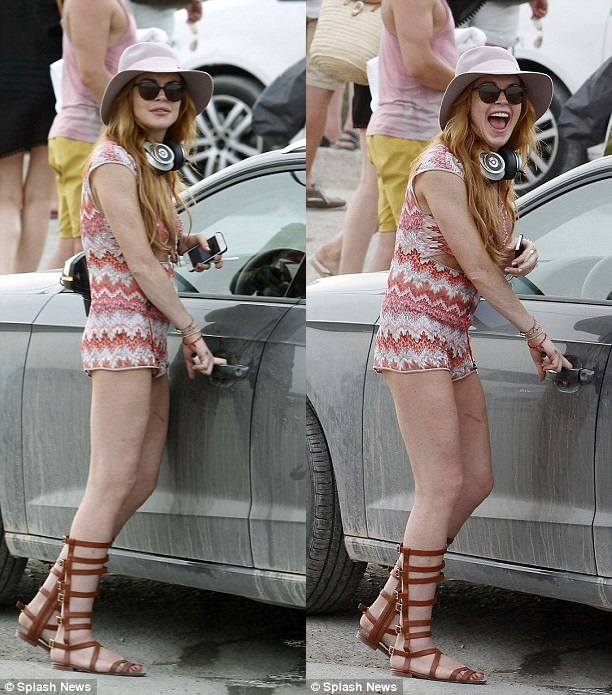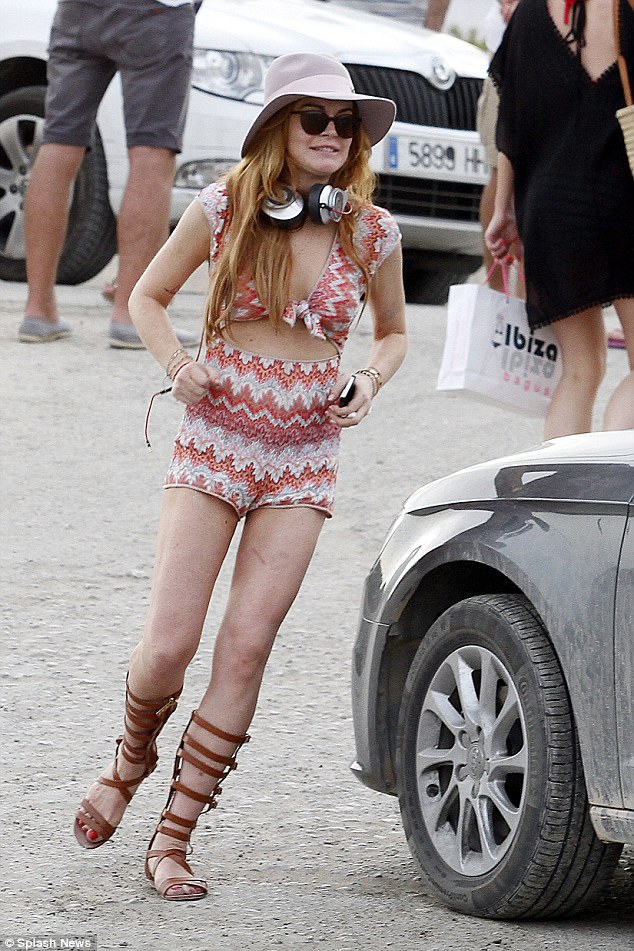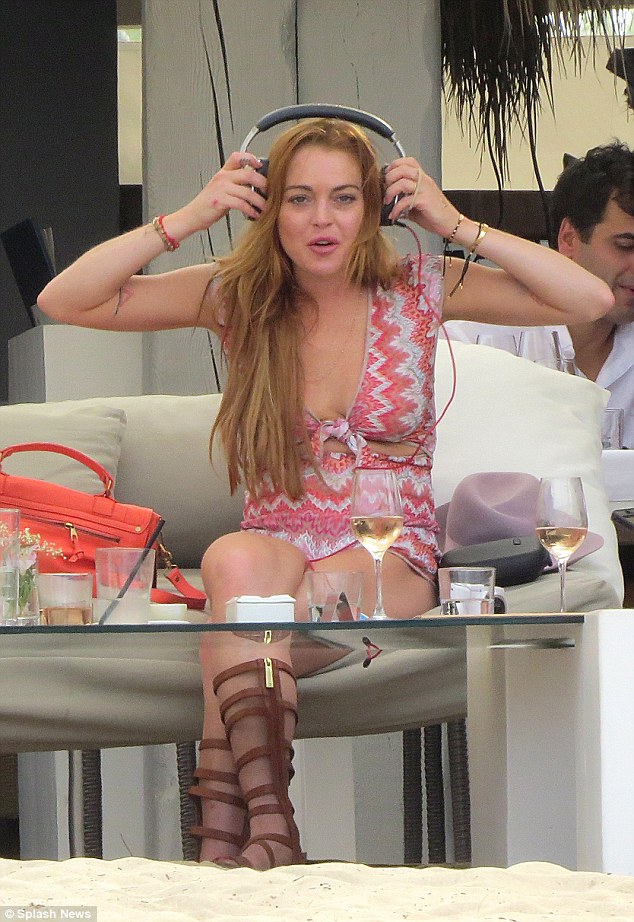 Lindsay Lohan enjoys the beach as she vacations in Ibiza with her friends, July 27, 2014
I must say, even though I don't like the fact that she looks thin as a stick in these pictures, I am glad she seems healthier now. She was in her best shape when she filmed Freaky Friday. If she can bring that back, it would make a lot of people happy.
On a side note, what are your thoughts on Lindsay's beach-bound outfit. Do you approve?
It's actually a cute combination, but the silhouette of her romper isn't doing anything good to her body. One with a defined waist and a fuller bottom would have worked better for her body type.
Personally, I think the playsuit will look better on someone with more hips and more fat on the behind. If I were Li-Lo, I'd probably go with this fit n' flare number from Parker to put more volume below my waist: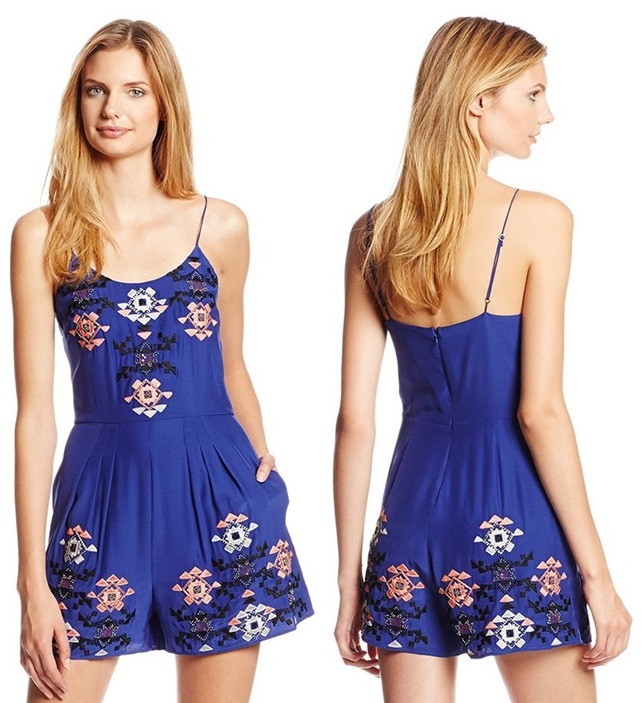 Parker Vanessa Embroidered Silk Romper, $298
To complete the style, I'd go with dark aviators from Ray-Ban, a floppy hat from David & Young, and a fierce pair of strappy knee-high gladiator sandals from MIA: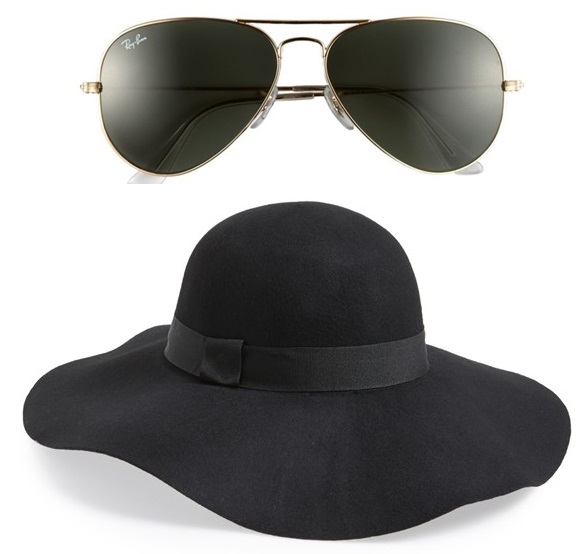 Ray Ban Original Aviators 58mm Sunglasses, $150 / David & Young Floppy Felt Hat, $28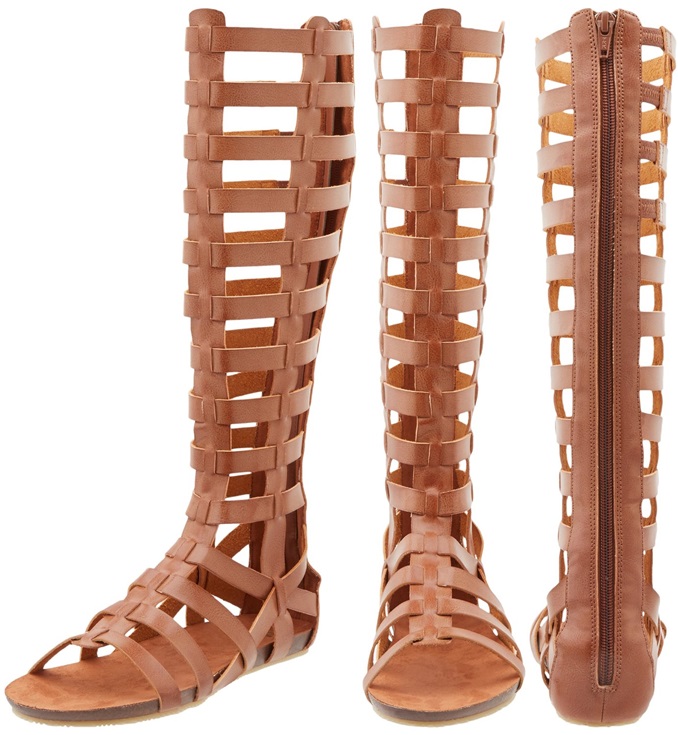 MIA Glitterati Gladiator Sandals, $71 (was $80)