So whatever happened to Lindsay Lohan?
Well, it turns out that the actress, who has been trying to clean up and rebuild her life courtesy of Oprah, is slowly back on track. Well, sort of, I think.
Li-Lo was recently spotted attending the Art Basel event held in Miami, Florida the other day. And while I can't say she looked amazing, she looked pretty healthy — refreshed, in fact. I don't know if it was just the make-up, but her skin was glowing.
For the art-filled occasion, Lindsay wore a golden frock (yep, as in glittery gold) and paired the piece with gold-and-lace Louboutin booties. She looked pretty decent, though I didn't like the shade of lipstick she wore with the whole outfit. Nonetheless, you could tell from her face that she was a lot happier.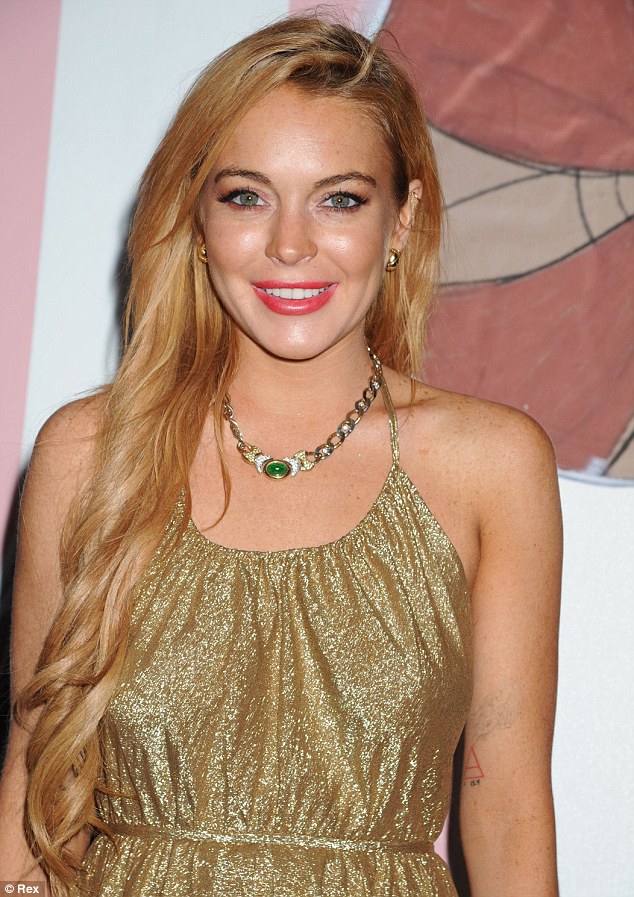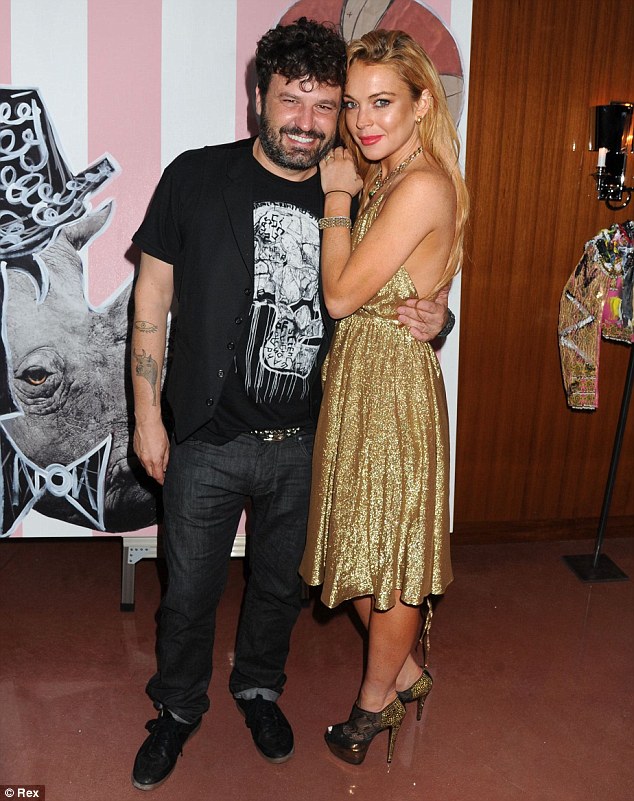 Lindsay Lohan attends the Art Basel event in Miami (2nd picture is with artist Domingo Zapata), December 5, 2013
What do you think of her outfit? What about her shoes, those are definitely worth looking at. Would you agree?
I've seen her wear those heels more than a couple of times. I'm guessing they're her favorites. The style, dubbed as Aeronotoc, is from a previous season and is already sold out. But for eye-candy's sake, here's a closer look at the pair: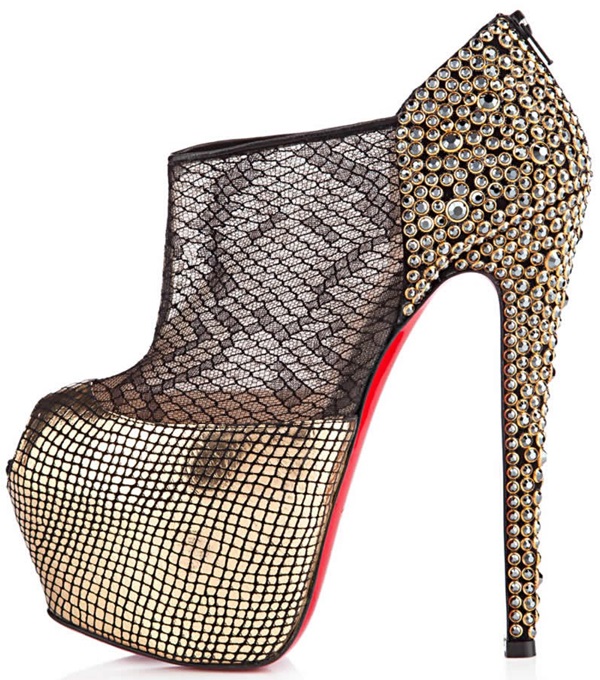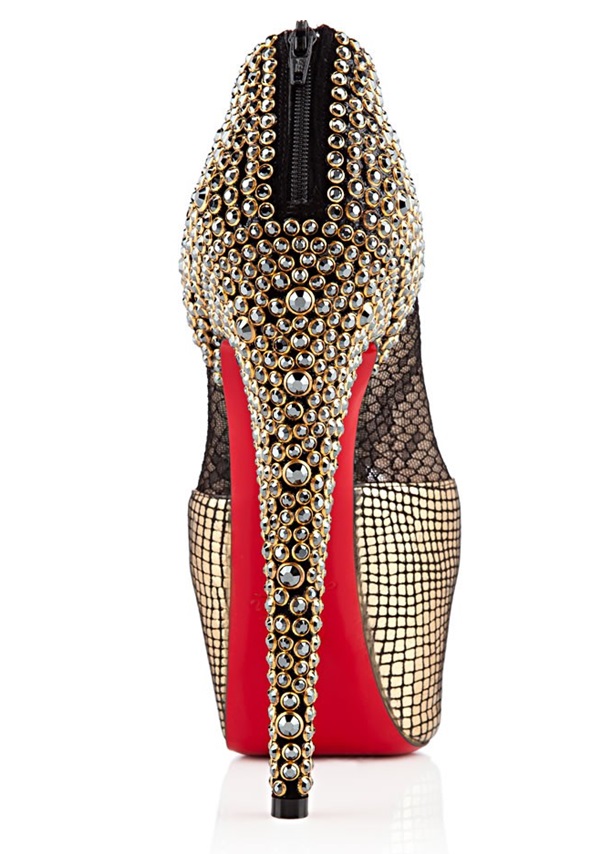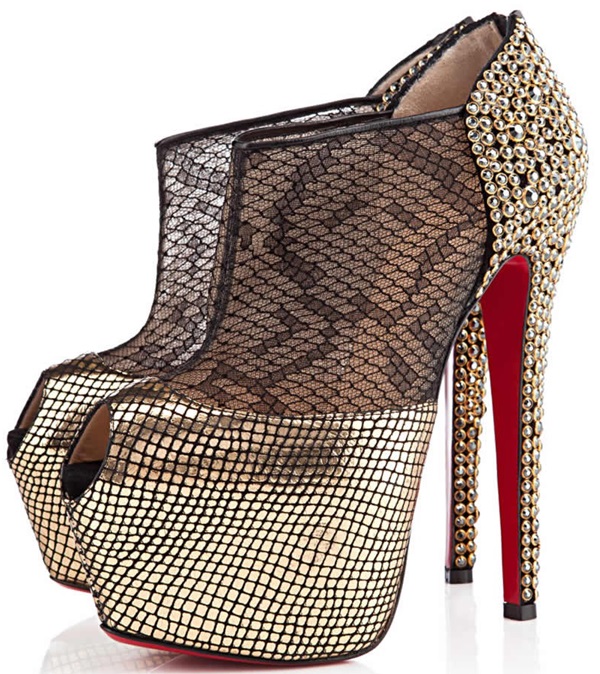 Christian Louboutin Aeronotoc Booties, $2995 (sold out)
Oh they're hawt!
No wonder she likes wearing them. This style also comes in a leopard-print variant, but I prefer LL's textured metallic-and-mesh-with-crystals version. The Aeronotoc booties are also pretty tall. Like Louboutin's famous Daffodile pumps, these shoes feature 6-inch heels and platforms that are 2.5 inches thick. Can you handle that?
Now I tried looking for a knock-off of this style online, but I was quite unsuccessful. They do seem difficult to copy. Either that or all the knock-offs were wiped out (just as) quickly.
In any case, I thought I'd give you an alternative if you're looking for the perfect pair of metallic heels to wear this holiday season. Check out the Penny Loves Kenny Kane Sandals: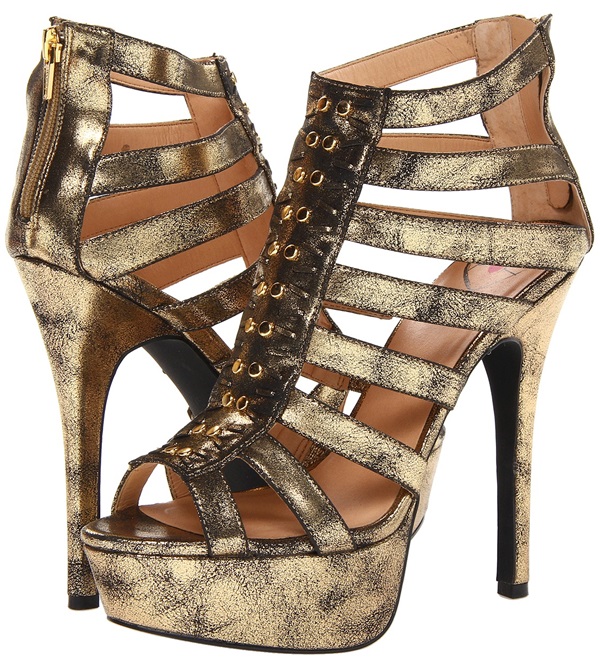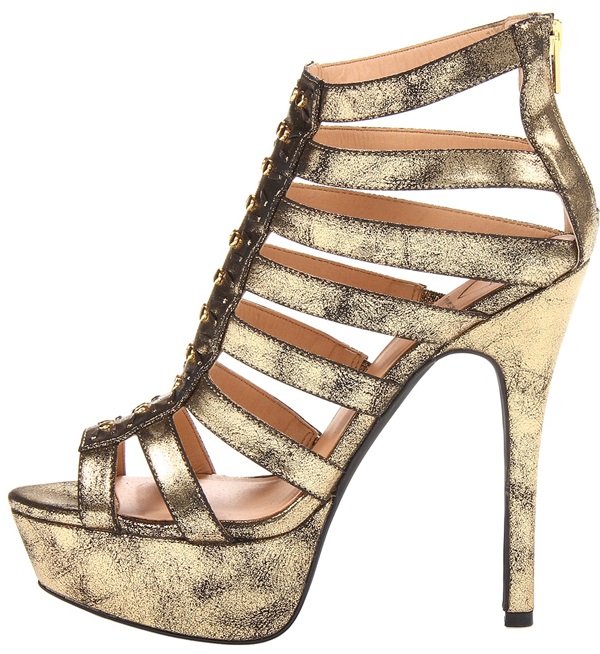 Penny Loves Kenny Kane Sandals, $63 (was $89)
These are by no means as exquisite as the Aeronotoc, but they're far more wearable. Would you agree? Besides, they'll only cost you a fraction of what you'll spend on designer shoes — an easy $63. Not bad, right?