Wide leg pants, slouchy track pants, and easy-to-wear trousers are now back in style. If you've been living in your skinny-jeans or cigarette pants for the longest time, but would now like to try out these fit-friendly bottoms, now is your chance. You can start with Gwen Stefani as your inspiration. The rocker mom is the epitome of cool in her signature track pants wherever she goes. But if it's a pair of cropped palazzos you would like to try, then here's Lily Aldridge to help you out with styling.
The Victoria Secret-model-turned-fashion-designer demonstrated how you can look chic in a pair of wide-leg cropped bottoms while arriving at LAX on Thursday. She wore her high-waisted yellow trousers with an off-shoulder crop top that revealed her toned tummy. To polish things up, Lily complemented the pairing with a tan tote  from Meli Melo and a pair of tan chunky slides.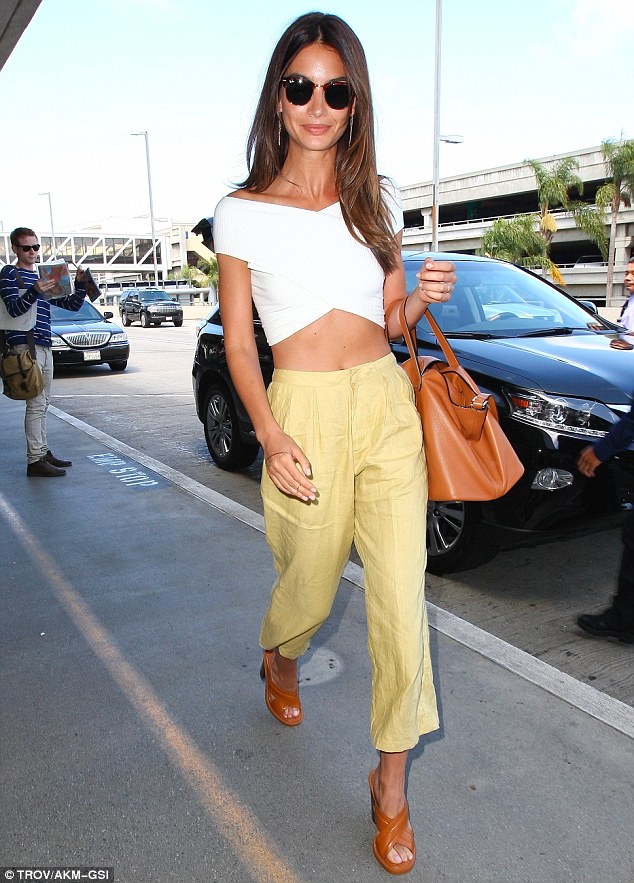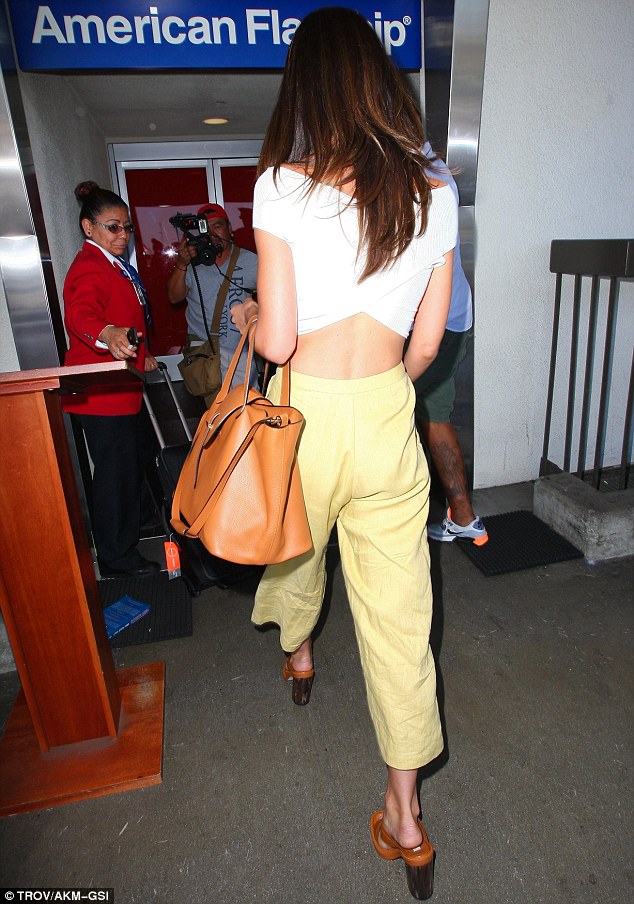 Lily Aldridge arrives at LAX in a pair of cropped palazzo pants and a crop top that showcased her toned abs, August 21, 2014
Doesn't she look fantastic in the ensemble?
Remember that wide leg pants, while they are highly forgiving, can drown your figure so it's important to wear high heels with them. If you want a pair of palazzos that can elongate your legs, go with something high-waisted. The same rule applies if you want to wear cropped palazzos like Lily's.
In terms of pairing, while crop tops are great with wide-leg bottoms, most of us wouldn't have the guts to wear a piece. Fitted tops tucked under the pants are actually good enough.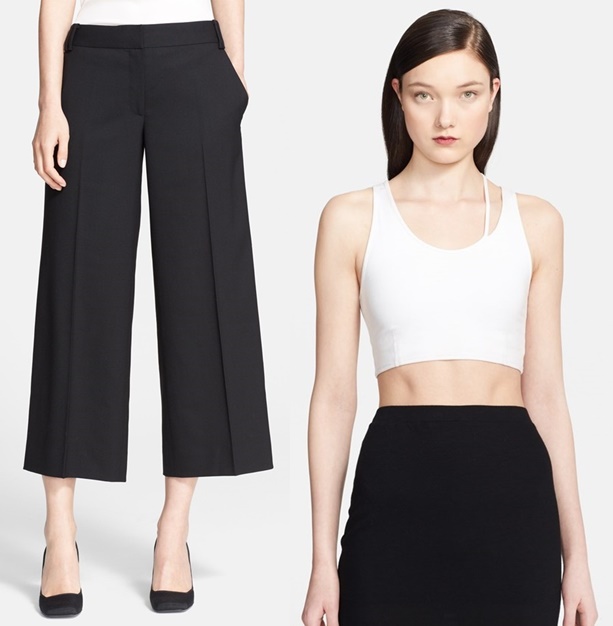 Tory Burch Marlie Stretch Wool Crop Pants, $275 / Helmut Lang Crop Tank, $115
Lastly, always remember that accessories make a different. Pick the right extras to go with. If you have short legs and you're wearing cropped pants, go with slides, classic pumps, or any pair that doesn't come with ankle straps — unless the shoes are nude in color. Here are two options you can consider if you wish to copy Lily's airport style: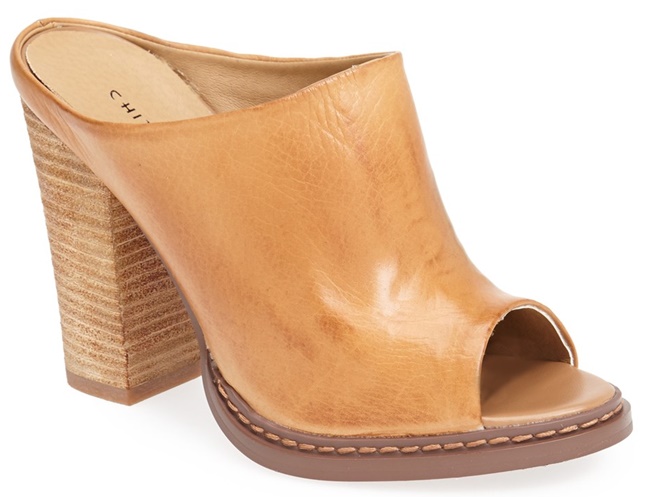 Chinese Laundry Good Life Peep To Mules, $90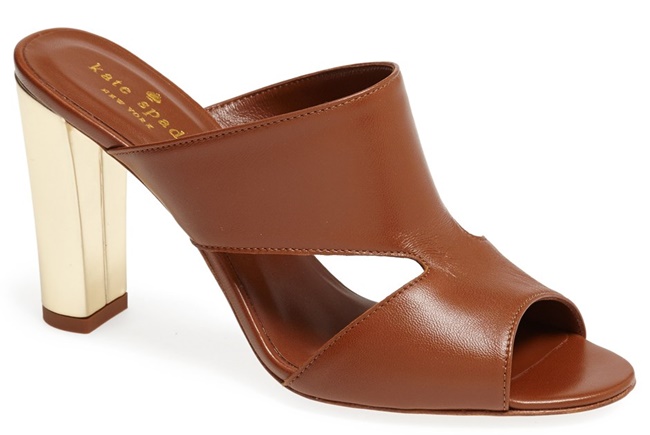 Kate Spade Iberia Sandals, $298
By the way, here's a closer look at Lily's buttery brown handbag from Meli Melo. If you're interested to grab one, you can score this over at Shopbop. Price to own is $813.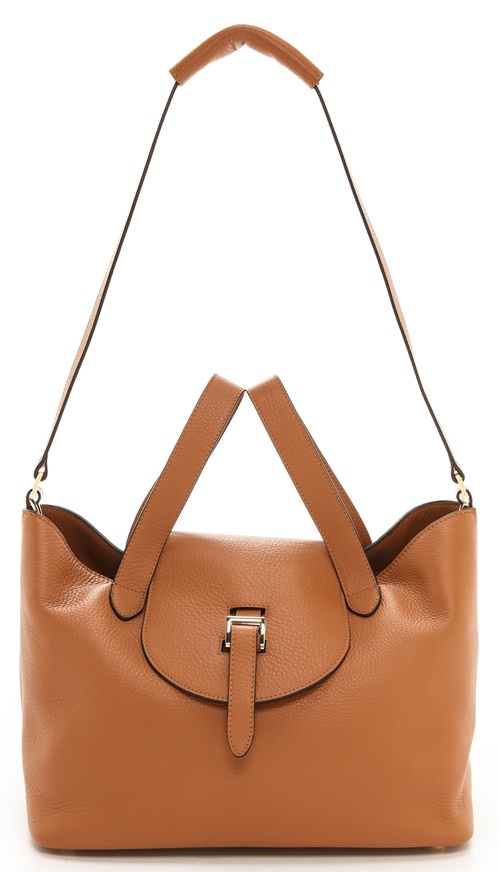 Meli Melo Thela Medium Handbag, $813