Why is it that when celebrities go commando, show a little too much, or bare it all, people make a huge fuss, but when supermodels do it, it's all ok?
Seriously, can you enlighten me with the double standard?
That's why for today, I'm going to make a little bit of "fuss" over the outfit Lily Aldridge wore to a Sports Illustrated party held just yesterday. The supermodel-turned-fashion-designer arrived at the event in a two-piece outfit from Thakoon. It consisted of a cropped top that showcased her toned tummy, and an open-front skirt that flaunted a huge portion of her legs. Actually, make that legs and underwear, because the skirt fashioned a slit that went all the way up to her waist. No kidding, I'm serious.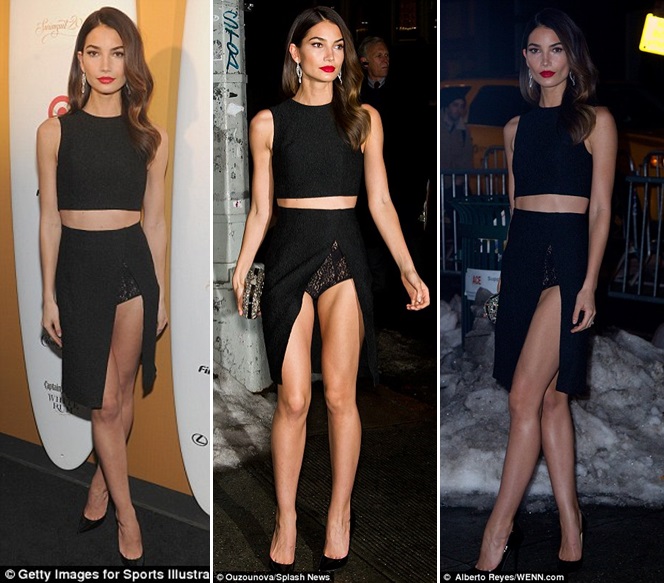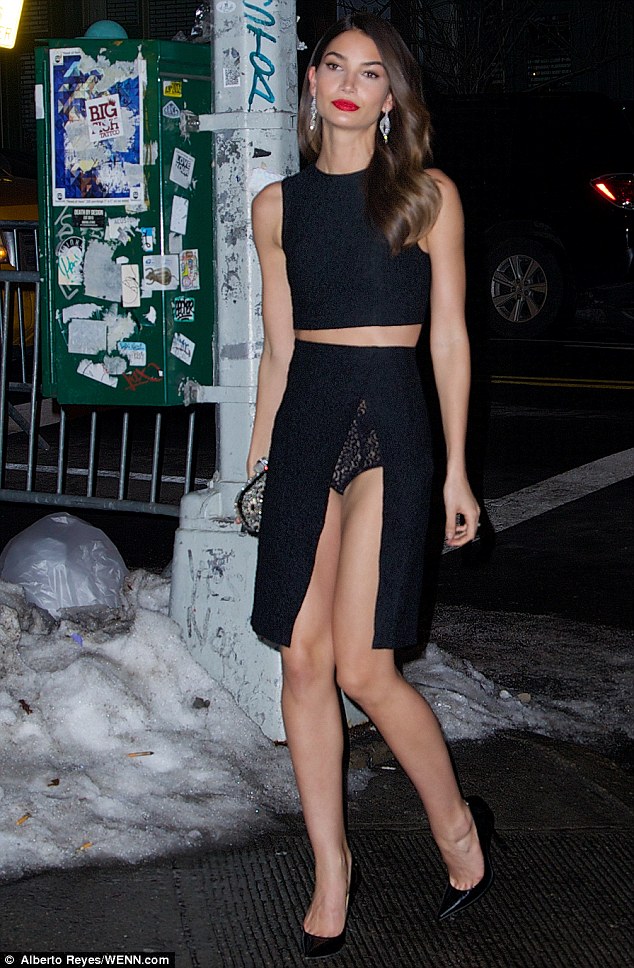 Lily Aldridge wears a daring two-piece outfit from Thakoon to the Sports Illustrated party held in New York on February 18, 2014
Well, what can you say about Lily's all-black ensemble, hit or miss? Tacky or tastefully done?
You know what? I have to admit, she looks really good here. And despite the full display of lace underwear, she somehow managed to still look elegant classy. How she was able to do that — I don't know, but I would really love to find out.
Could it be the underwear? Is it because it looks ladylike and conservative? Or is it because she's a statuesque supermodel with a figure that's more runway-appropriate rather than Playboy-appropriate? Or maybe it's simply because she's simply, Lily Aldridge?
Now before I forget to point out her shoes, let's get down to it. I like how she paired the outfit with simple black pointy pumps. Anything more elaborate would have transformed her getup into a tacky one. The heels are by Jimmy Choo, the ultra-popular Anouk 120mm pumps, which are the highest (at 4.75 inches) among the variants of this style.
I'm not really fond of extra-high heels (the most I can manage is 4 inches), but if you fancy Lily's Jimmy Choo Anouk, you can easily score them online for $595 via stores like Nordstrom.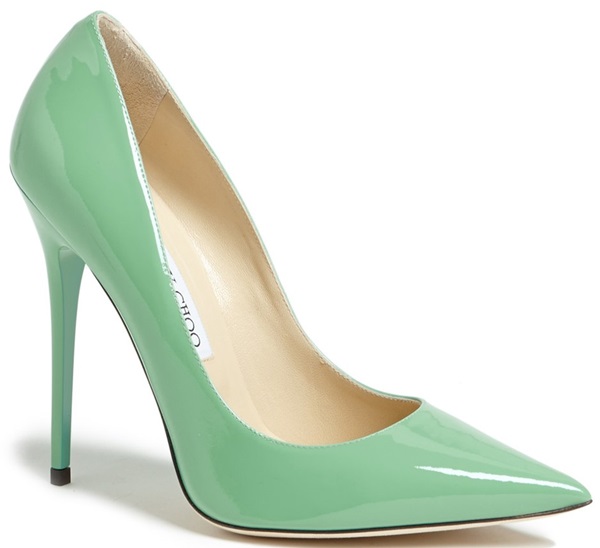 Jimmy Choo Anouk 120mm Pumps in Mint Green, $595
On a side note, I would recommend a much cheaper alternative in case there are those of you who prefer to stay frugal. Check out the Nine West Tatiana in smooth classic black leather. These pointy pumps feature 4.5-inch tall heels that will surely elongate your legs and give you the lift. For $79, I don't think you can go wrong. Would you agree?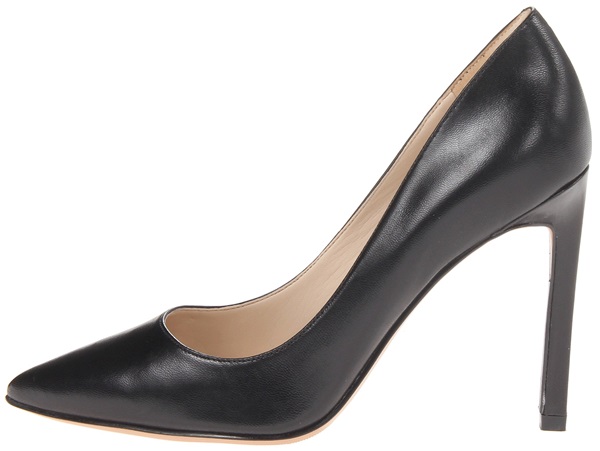 Nine West Tatiana Pumps in Classic Black, $79