Leighton Meester is officially back. Since Gossip Girl ended in 2012, the brunette cutie had been laying low, only making a few appearances here and there at select events. Recently, however, Leighton has been quite busy promoting her new play, Of Mice And Men, where she stars opposite James Franco and Chris O'Dowd. Leighton also has a new movie coming out soon, Life Partners, which premiered at the 2014 Tribeca Film Festival last week.
Early this week, the 28-year-old actress, who is now married to her Life Partners co-star – actor Adam Brody (of the teen drama series, The O.C.), appeared on The View for another promotion and I immediately fell in love with the outfit she wore for the occasion. The Gossip Girl alum was in a sleek light-hued leather dress that hugged her curves to perfection. She also finished the frock with the most stunning pair of pointy pumps I have ever seen this month. The shoes were black but they were decorated with snake-print accents at the toes.
Check out Leightons pumps below then tell me if you can ID them: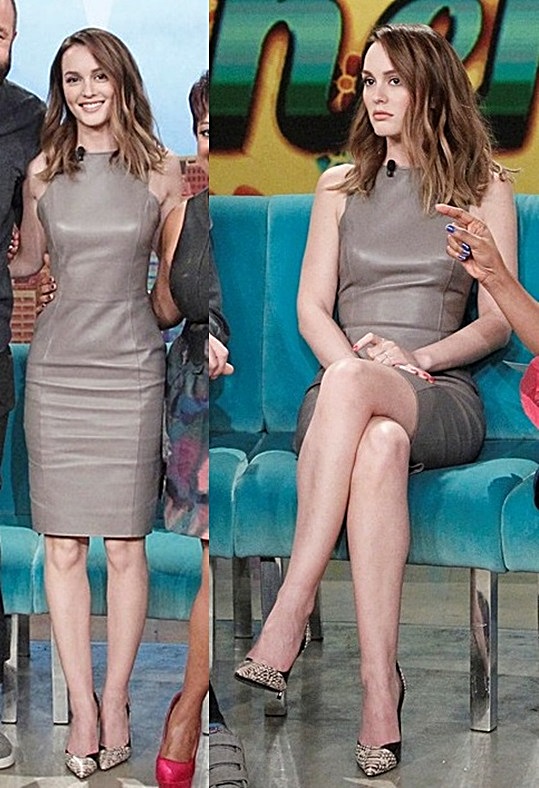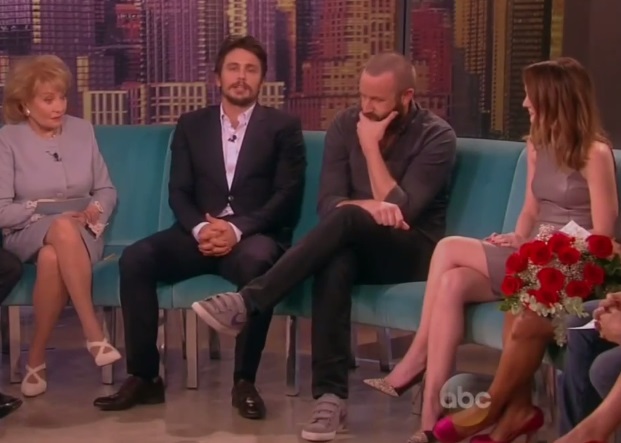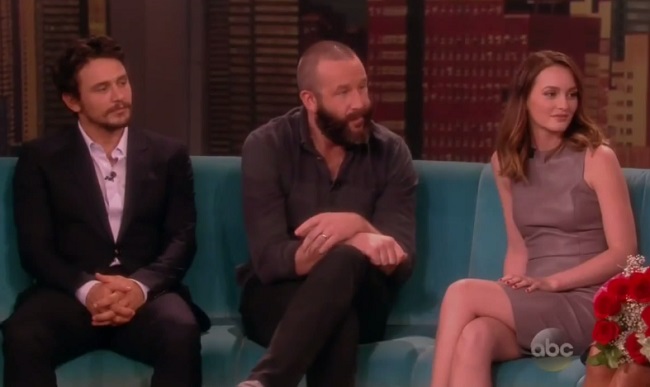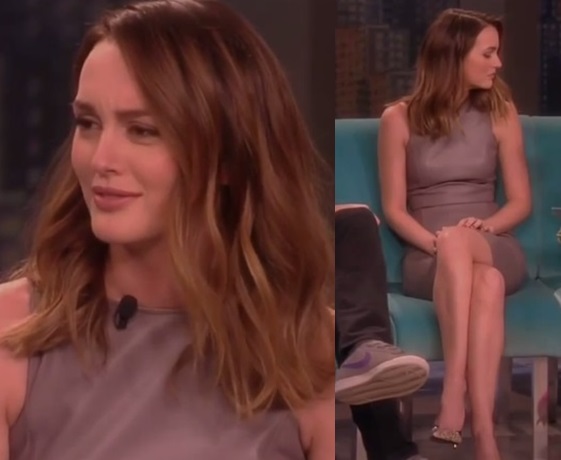 Leighton Meester wears a light taupe leather dress and pairs it with two-tone snake accent pumps for her appearance on "The View"
What do you think of Leighton's heels? Quite lovely, would you agree?
I tried searching for them online but had not luck. My guess is they could either be from Manolo Blahnik or Jimmy Choo. What do you think?
On a side note, I did scour the net for a pair of alternatives for those who wish to grab something similar. I found these Elie Tahari pumps at Zappos They don't have as many snake accents as Leighton's shoes, but they will do. The "Alisa" feature 4.25-inch tall heels and are crafted from all leather materials. They're not exactly cheap, but for a pair of designer shoes, I think they're reasonably priced. Would you agree?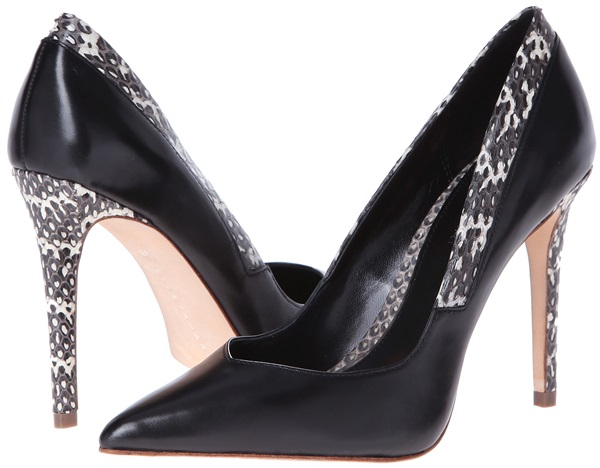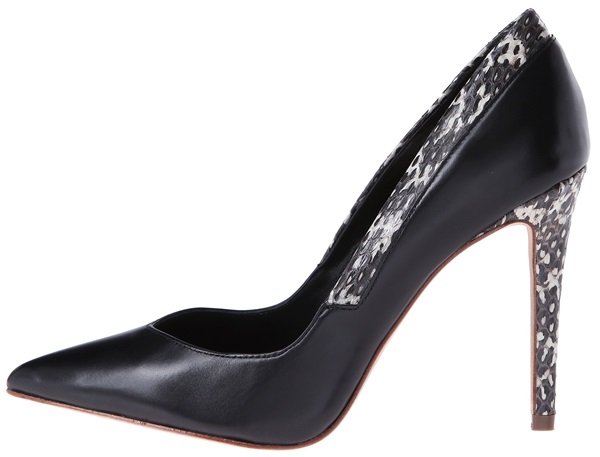 Elie Tahari Alisa Pumps, $295