LeAnn Rimes never disappoints. She may not be the most beautiful singer in Hollywood, nor is she the most stylish — though the girl can dress — when it comes to laying out the fancy footwear, she can seriously bring it on. Her taste in shoes is impeccable.
At a Bacardi event held in Brooklyn, New York the other day, LeAnn wore simple separates in gray and white, then punctuated her outfit with a stunning pair of snakeskin ankle-wrap sandals. The shoes were high and sexy, and they were the kind you just can't help but notice.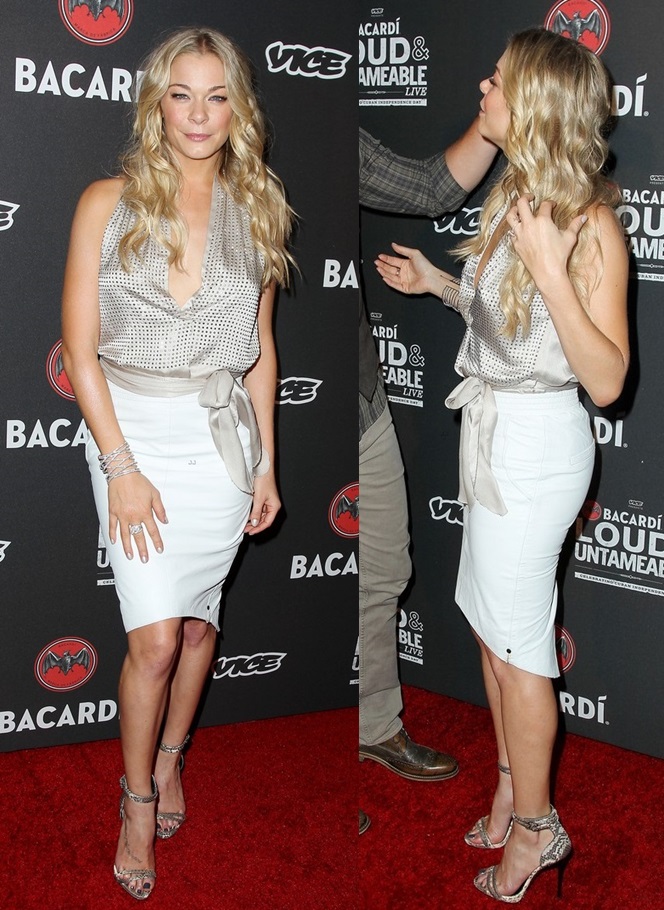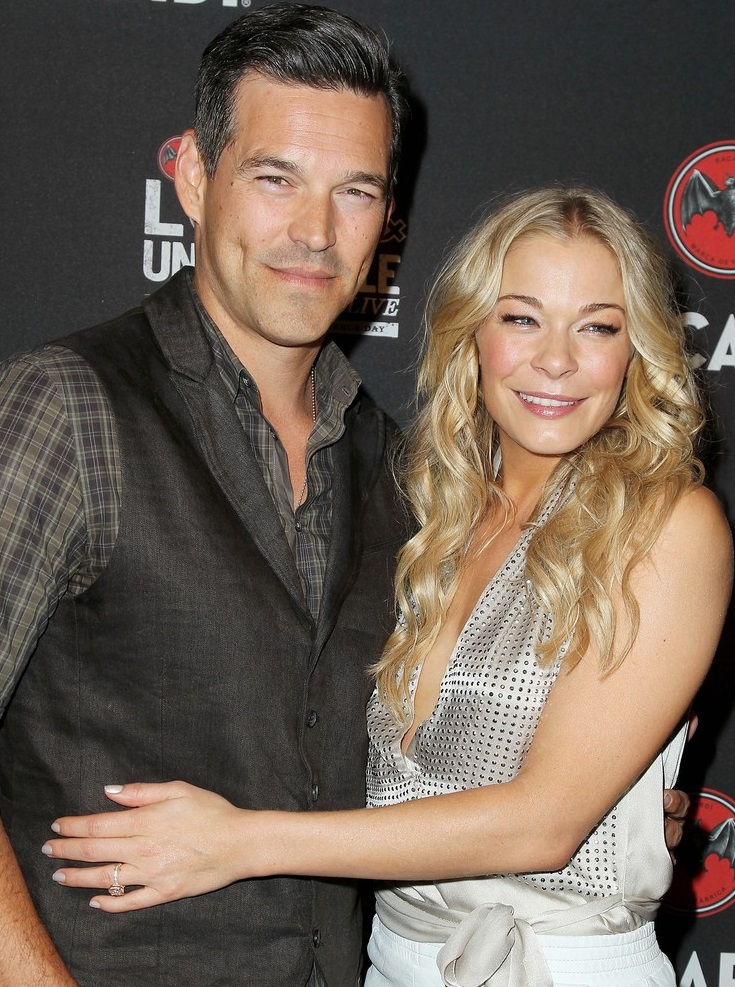 LeAnn Rimes attends the Bacardi Loud & Untameable Live in Brooklyn, New York with her husband, Eddie Cibrian, May 25, 2014
I'm not so sold on LeAnn's outfit here, but I do love her sandals. They're gorgeous!
I looked them up and it turns out that they're from Giuseppe Zanotti. They're called the "Banquet" sandals and they feature 4-inch-tall heels, and double straps at the vamps and ankles. By the way, these shoes are crafted from serpent-embossed leather instead of the more exotic genuine snakeskin. Here's a closer look: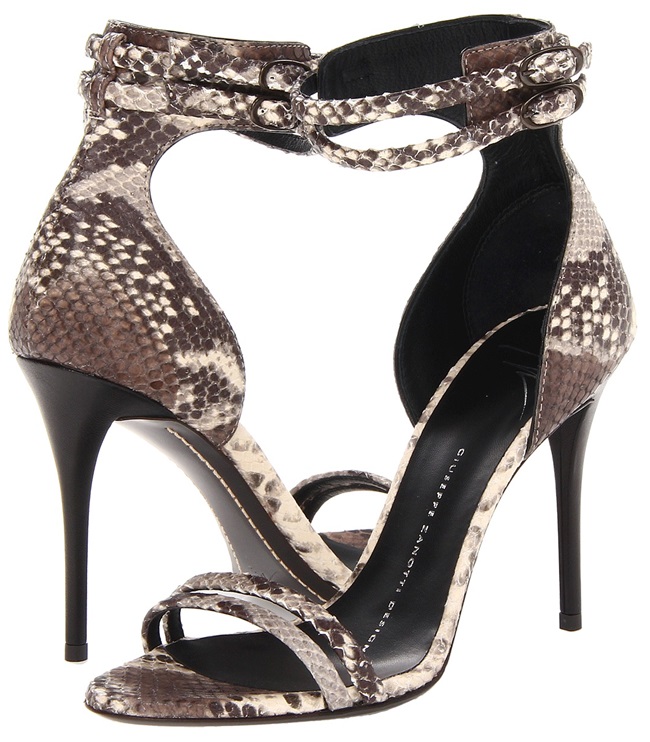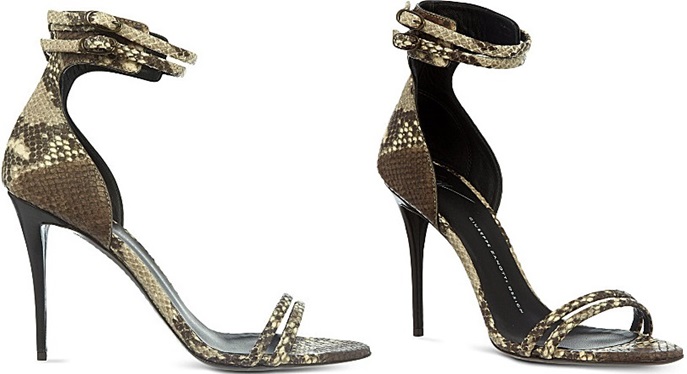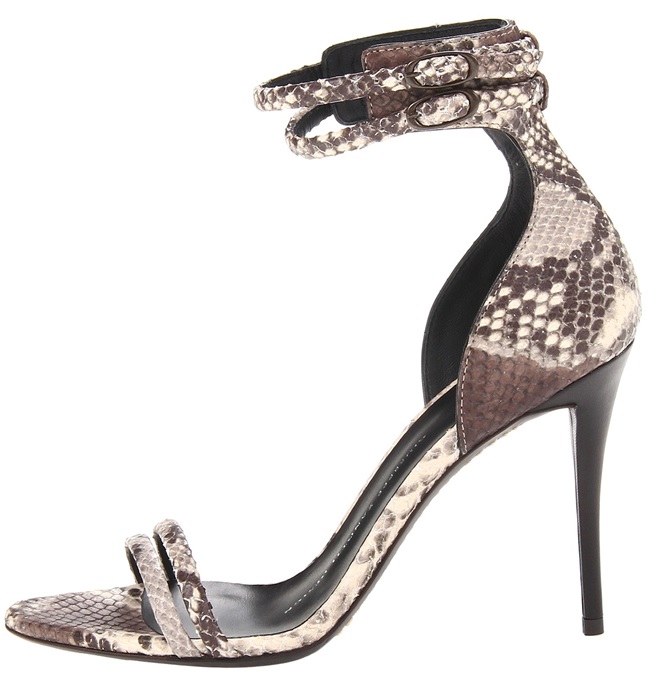 Giuseppe Zanotti Banquet Sandals in Natural Snake, $626 (was $895)
Do you like what you see?
I know. They're really exquisite. If you can afford to shell out several hundreds, these sandals are actually on sale at Zappos at the moment — down to $626 from $895. Think you can handle that?
If the amount sounds a little too much, here's a pair from Rachel Zoe that may work as an alternative. It's a lot cheaper, and will only set you back about half of what you'd spend on LeAnn's Zanottis: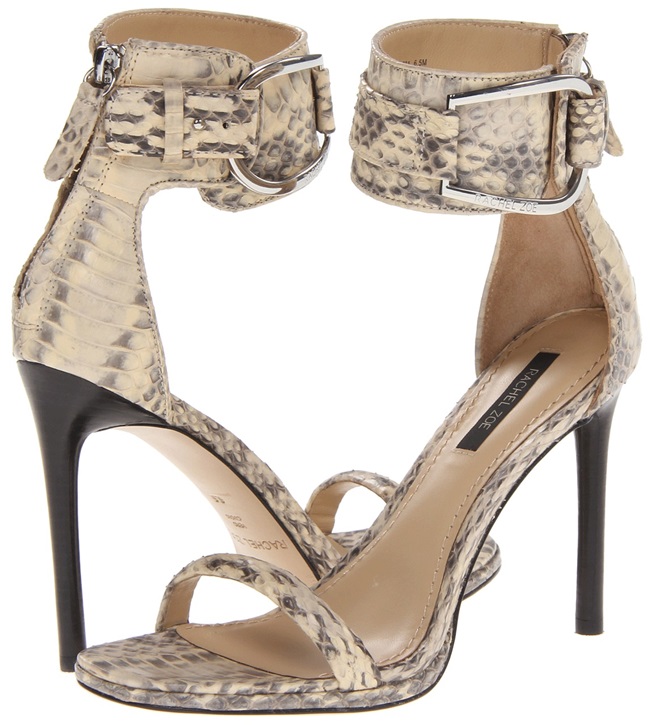 Rachel Zoe Melina Sandlas in Natural Snake, $325