If you're a die-hard X-Factor fan, then I have to warn you (in case you don't already know it) that I will be mentioning the show's winner in this post. Dynamic (and romantically involved) duo, Alex and Sierra, won the X-Factor! Are you happy? Did you root for them?
During the finale, Lea Michelle also sang her first single, "Cannonball", onstage. Prior to the guest appearance, the Glee cutie was spotted posing for photographers at the arrival area and that's when I got a good look at her stunning shoes.
Lea wore black leather skinnies with a black biker jacket for the event. But her booties were the ones that really stole the spotlight. They were pointy, sleek, studded, and very sophisticated.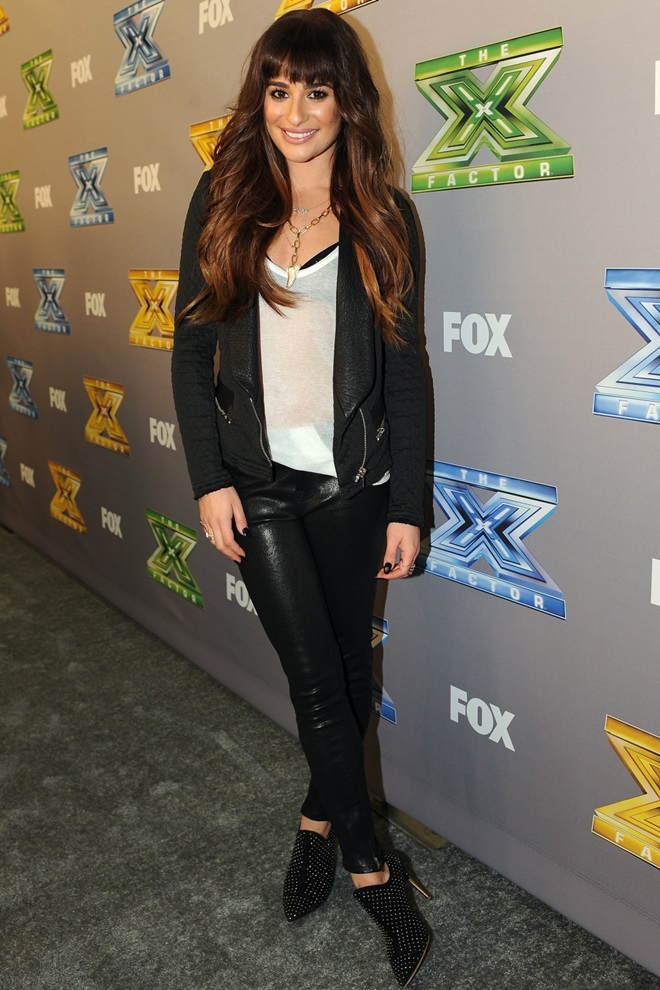 Lea Michele poses for photographers at the X-Factor arrivals area, December 19, 2013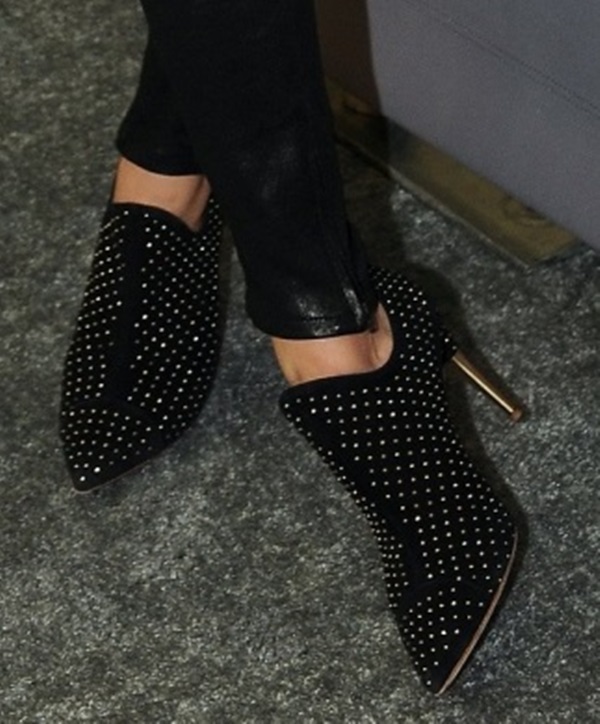 A closer look at Lea's studded boots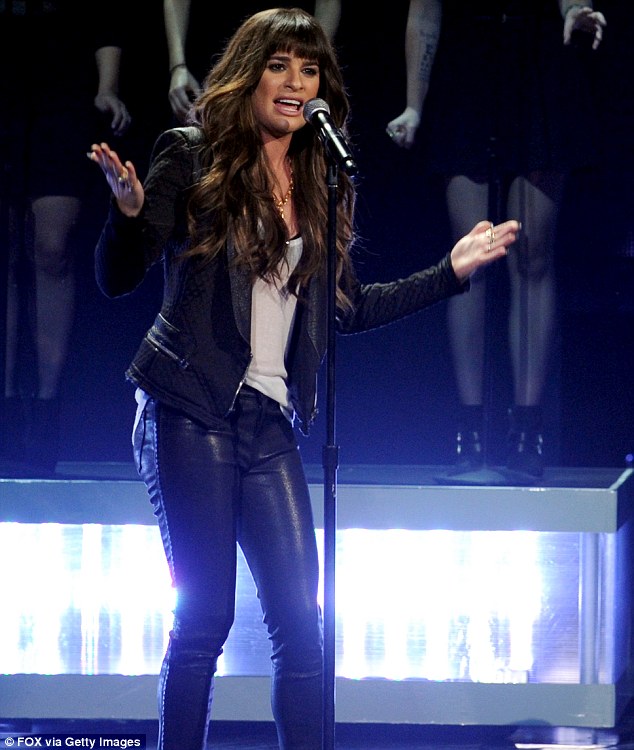 Lea performs her new single, Cannonball, during the finale episode of X-Factor 
Do you like her black ankle boots? I think they're gorgeous. They look modern, edgy, and elegant — just the kind of look I go for.
I looked up Lea's shoes online and found out that they're from Jerome Rousseau — the Charme Ankle Boots. They feature 3.5-inch tall metal heels, suede leather uppers, zippered openings on the back for easy wear, and tiny gold studs all over. The silhouette (of the shoes) is also quite unique because it curves and dips at the sides. Here's a closer look: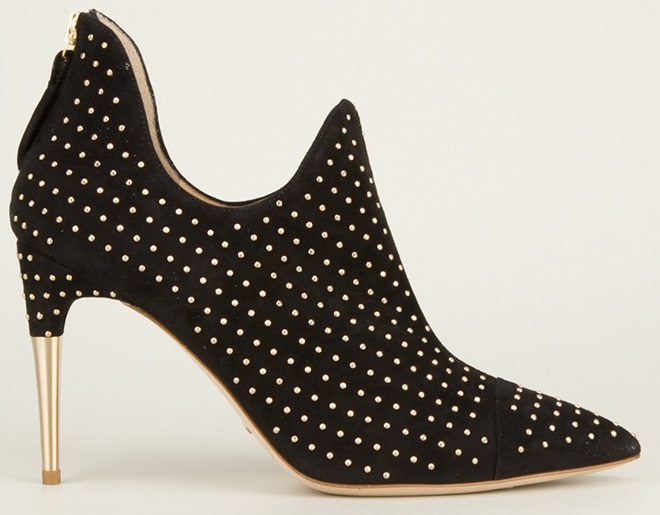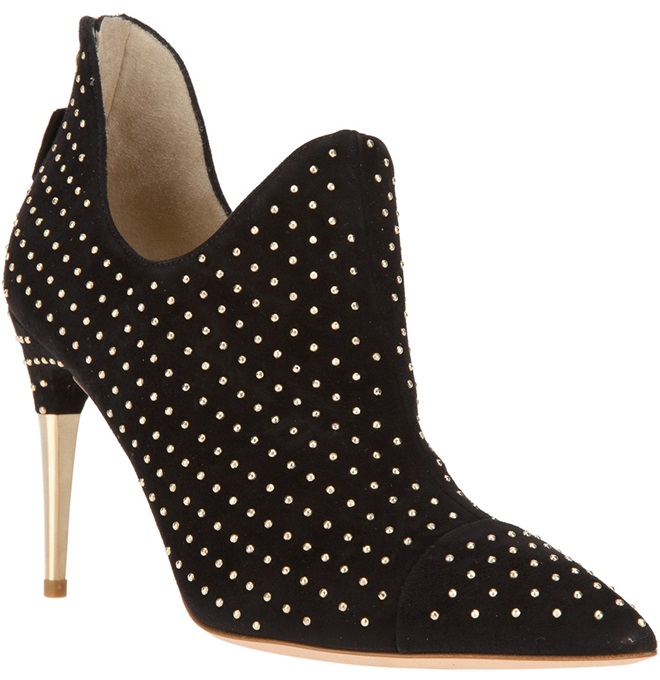 Jerome Rousseau Charme Ankle Boots, $626.50 (was $895)
Want a pair?
They're currently on sale, down to $626.50 from $895. That's still pretty pricey, if you ask me. However, if you have the cash to spend, why not do so, right?
You can also find a purple variant of the boots over at Shopbop if you like it a little trendy. Personally though, I would go for the black. If you're going to spend a whole lot of money on shoes, you might as well get the ones that will give you the most mileage. Would you agree?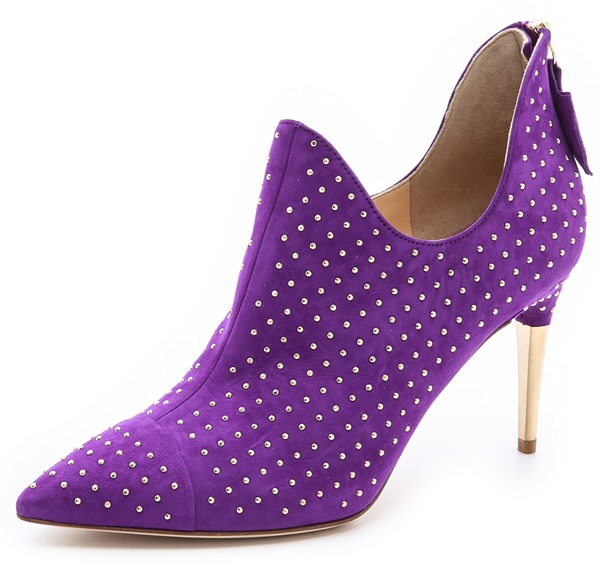 Jerome Rousseau Charme Ankle Boots, $597 (was $895)