No, this isn't newsworthy. But hey, it's about Mother Monster, so indulge me for a bit.
Lady Gaga arrived in Istanbul, Turkey, on Tuesday, and per usual, wore an ensemble that made a spectacle of herself. The outfit consisted of a sheer layered frock that showcased her legs, boobs, and bare back. You could say she was practically naked in the piece. She teamed the number with oversized square sunnies, a blond bob, er, wig, and a pair of extremely high platform mary janes. I know I said mary janes remind me of school girls, but the shoes she wore were in no way reminiscent of that. They were ridiculously chunky and tall — 9 inches tall, to be exact.
What was supposedly a routine setup for a celebrity arriving at a hotel turned into something more interesting when Gaga almost tripped over her shoes after getting off the car. Thankfully, she managed to hold on to a security escort and avoid completely embarrassing herself. Then another guy swooped in to make sure she was "stable"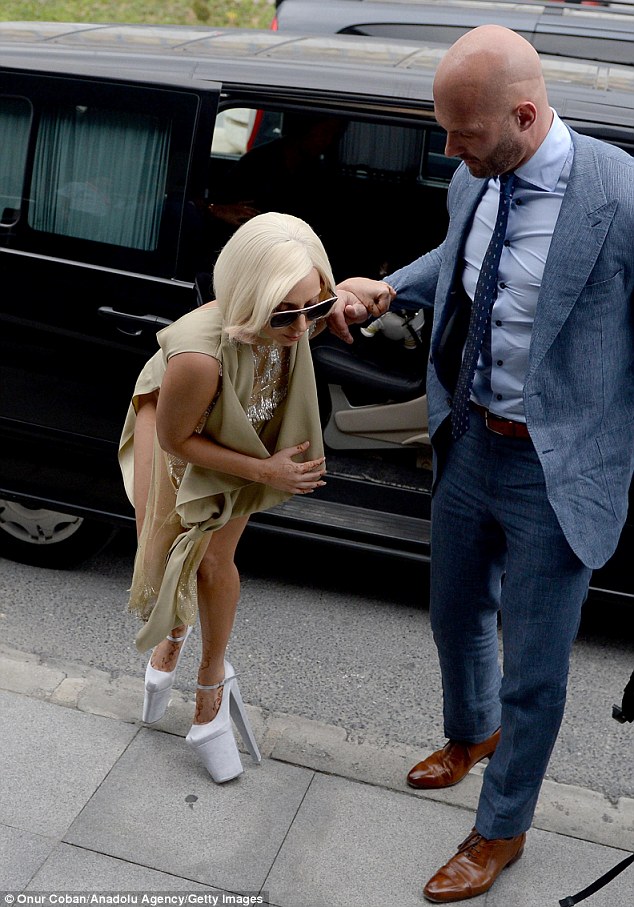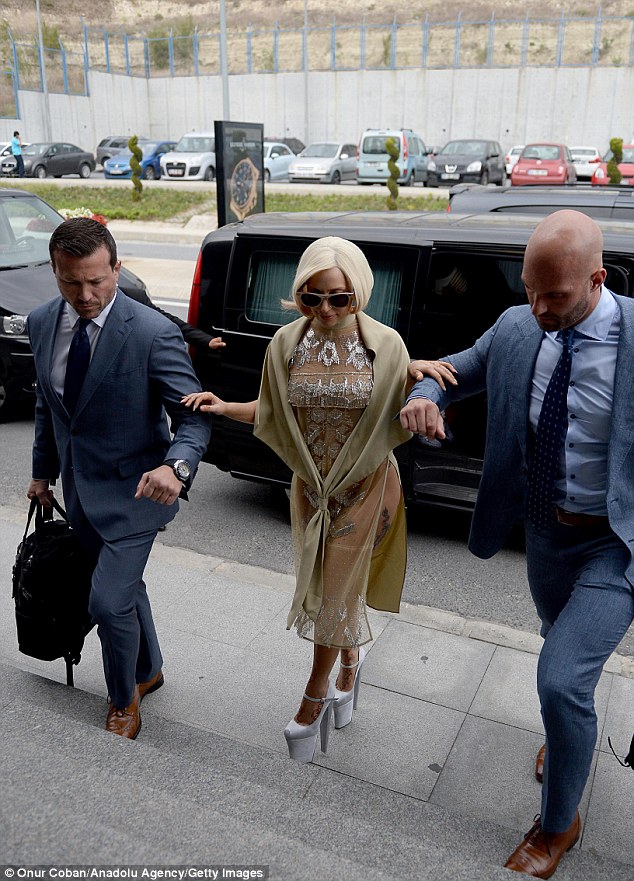 Lady Gaga is assisted by two security men after almost tripping over her high heels while arriving at her hotel in Istanbul, Turkey, on September 16, 2014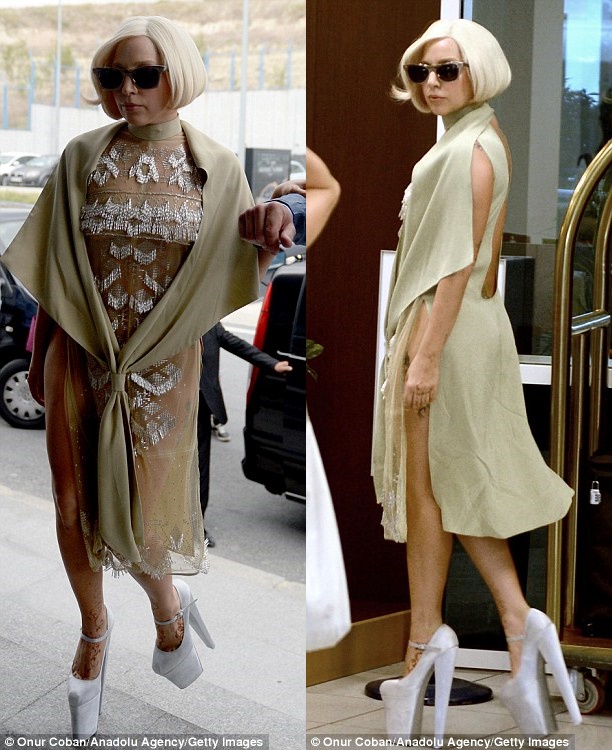 A look at the front and side views of Lady Gaga's dress
Here's my two cents on the pop diva's latest mishap: why wear ridiculously high heels when you know they're very deadly? I mean, shoes like that can kill you, so why risk it? Then again, the lady lives for the attention, so I can't blame her.
Only a very select group of people can pull off wearing extremely high heels like Gaga's mary janes, and to some degree, you have to hand it to them for being daring and bold enough.
In light of this, I thought I'd share with you some extreme footwear meant for those who live for the thrill and attention of wearing such shoes. These are mostly trendy styles and can easily be had thanks to their affordable price tags.
Do tell, can you, or would you wear any of these?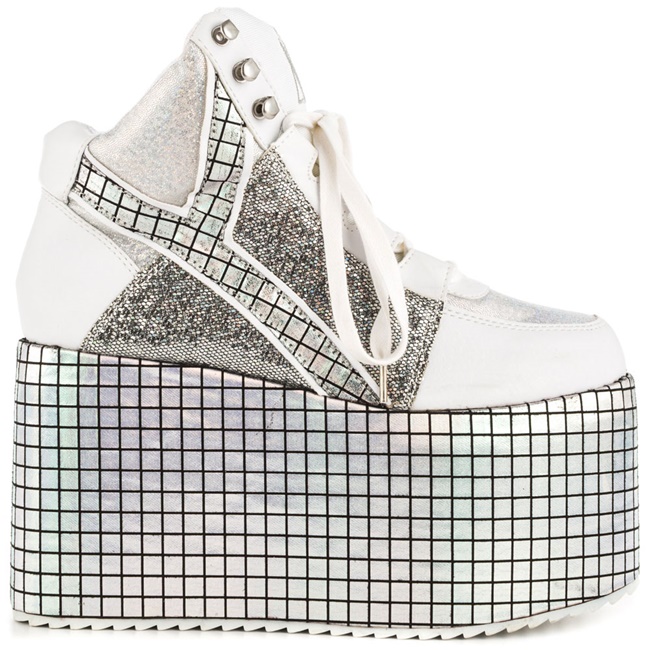 YRU Qozmo Disqo Platform Sneakers, $150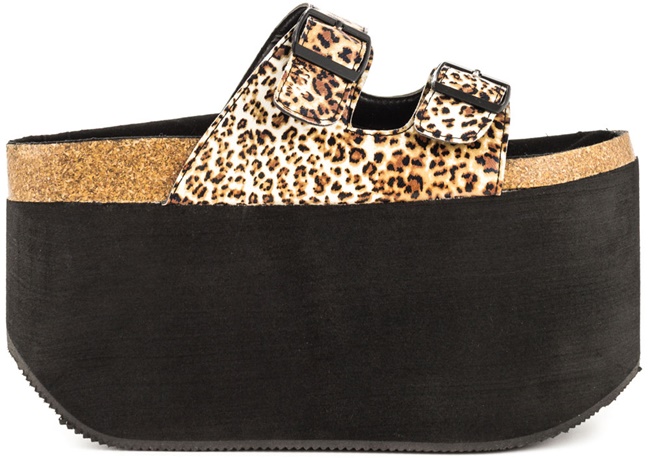 YRU Everest Slides, $85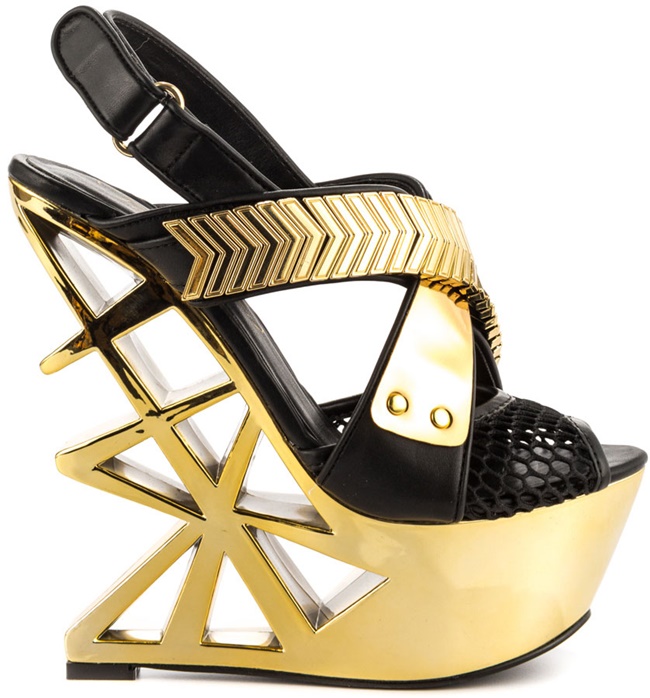 Privileged Tavik Sandals, $150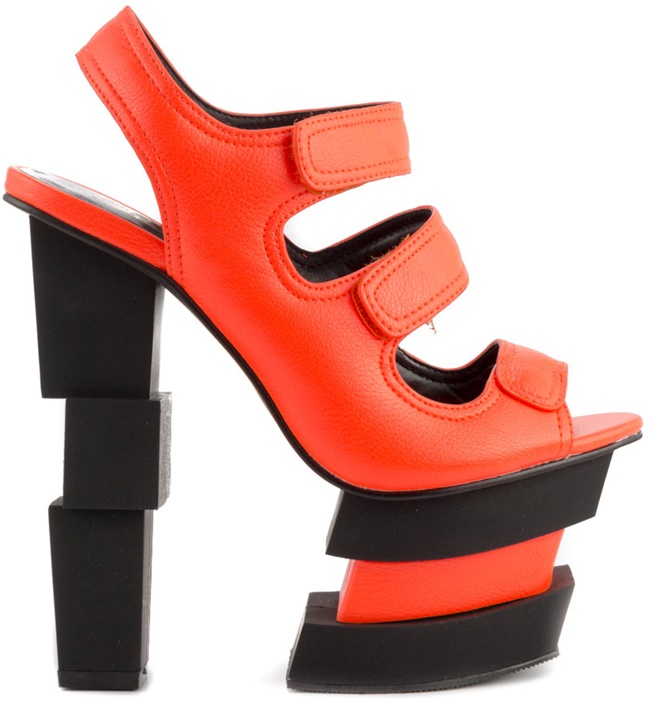 Privileged Journey Sandals, $135