Lady Gaga is always a spectacle to watch. She lives to shock people. I hear she plans every single outfit she puts out for the public to make sure all eyes would be on her.
Speaking of Mother Monster, the 28-year-old singer actually made headlines once again, after stepping out in New York on Tuesday (July 29) while decked in a heavy topper fully embellished with feathers and fringes. She complemented the statement coat with a severe updo and the most colorful pair of sandals I've seen this week. The shoes were patterned and were detailed with what appeared to be candy balls at the toes.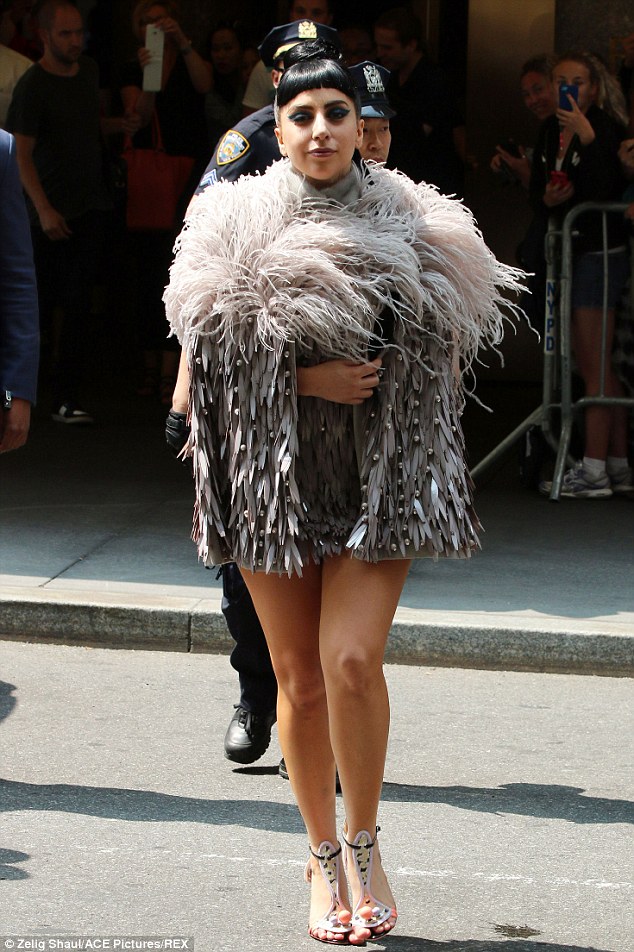 Lady Gaga steps out in New York in a feathery ensemble teamed with colorful t-strap sandals, July 29, 2014
How do you like Lady Gaga's outfit this time?
You know what? She actually looks alright here. Sure, the costume is theatrical, but that is Gaga's trademark; and we shouldn't expect anything less from the queen herself. Besides, I'm actually more enamored with her shoes. Those colorful sandals look very intriguing.
It didn't take long for me to find out where she got them. A quick look-up gave me Sophia Webster (well, no wonder!). Below is a closer look at those sandals for you. They're crafted from a mix of materials, such as patent and smooth leather, as well as printed hair calf. In addition, these sandals are also equipped with 4-inch-tall needle-thin heels, while "Candy balls" decorate the center front to give the kicks a more playful flavor: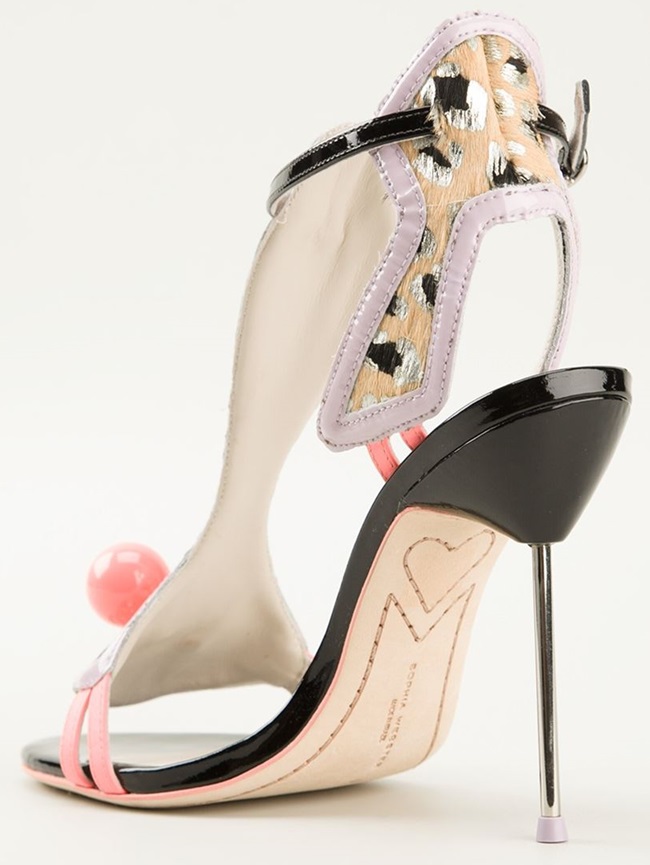 Sophia Webster Leopard Print Embellished Sandals, $773
Are loving Gaga's Sophia Webster sandals?
They're very fancy and ornate. If the style is something you go for, feel free to score a pair in your size at FarFetch. If you're not too keen on wearing such quirky high heels this summer, then you can try the Sophia Webster Nicole instead. The Nicole sandals are also crafted from a mix of materials, but it's more toned down and wearable.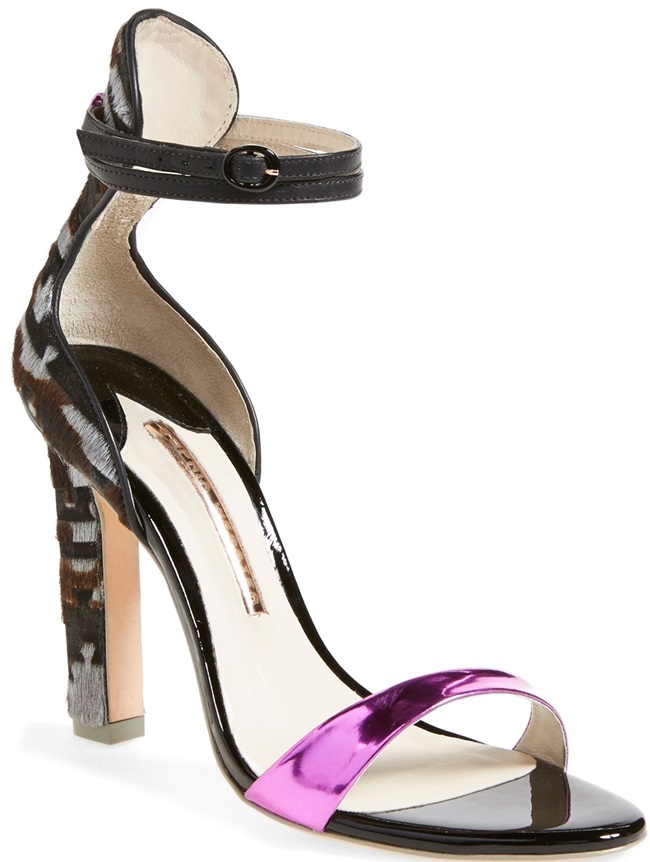 Sophia Webster Nicole Sandals, $510