Did you catch Lady Gaga's stint on SNL?
You know, if she wasn't such a talented singer and songwriter, I think she could have made a really great career out of hosting a show like Saturday Night Live. Would you agree?
Anyways, as soon she finished her appearance on the show, the popstar was spotted heading to the SNL after-party. As usual, she made it a point to catch everyone's attention by wearing a very revealing black mesh-detailed glittery dress that had some serious feather add-ons around the neck. The dress was really short and it highlighted her gams. I thought she was going to pull an all-out spectacle by pairing the frock with some monstrous footwear, but alas, I was wrong.
Guess why? Well, Lady Gaga kept her feet elegantly wrapped in a pair of crystal-embellished pointy pumps. Who'd have thought?!
The shoes didn't have platforms either — which was so very unlike her. Suffice to say, I found her choice of footwear really unexpected and I give her props for that. I tried looking for her shiny stilettos online, but could not find any information. Well, not yet anyway. However, my hunch is that they're these ultra exquisite heels from Sergio Rossi.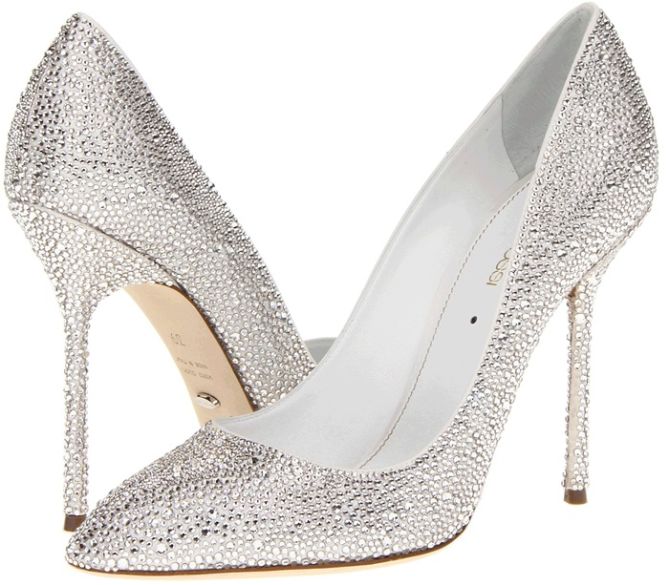 Sergio Rossi Crystal Embellished Pumps, $2500
O-M-G. Aren't they beautiful? Sooo seriously divine. Would you agree?
They come with 4-inch tall pin-thin heels and are bedecked with Swarovski crystals all over. Sadly, these designer pumps are also quite expensive. They retail at a whopping $2500 a pair — not exactly within my budget.
However, thanks to Betsey Johnson, I can rock me some glittered pumps this holiday season too.  Check out the Betsey Johnson "Shine". These are just as dazzling but certainly not as expensive. A pair will only set you back an affordable $139!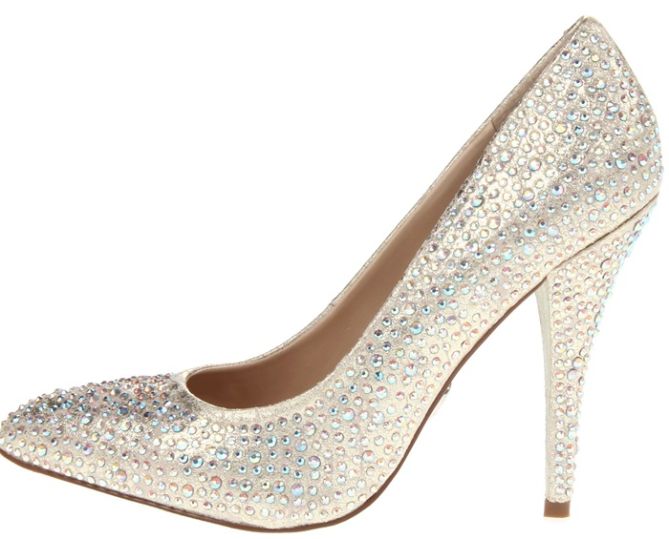 Betsey Johnson Shine Pumps, $139