Lady Gaga treats air travel like just another simple errand she has to do. While most celebrities will choose the comfiest outfits in their closets so they can travel in comfort, the pop singer instead chooses to travel in style– her own personal style that is.
No sweat pants or sweaters for Lady Gaga. The massive singer chooses to wear the most ridiculous outfits for her long distance flights so that when she steps out of the airport, her fans can already appreciate her 'art'.
Lady Gaga is currently touring Asia for her ArtRave Tour: The Artpop Ball Tour. After her visit to Tokyo on August 12, the 28-year-old singer landed in Korea on August 15. She arrived at the Gimpo International Airport wearing an Antoni Gaudi outfit: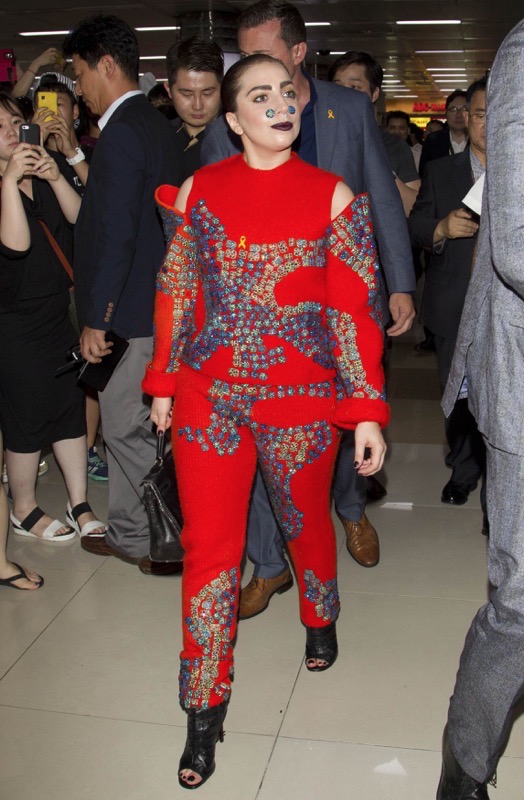 With enough color and shimmer on her clothes and full makeup on her face, Lady Gaga must have thought, "OK, there's no need to go weird on the footwear, let me take the most normal looking shoes in my closet and wear them." The pop singer ended up wearing a pair of peep-toe booties.
Fortunately, there are plenty of peep-toe booties available online. Maybe because they are versatile footwear that can be worn even to work.  With a pair of black booties, you practically have 2 pairs of shoes in one: work shoes and night-out shoes.
Below are three pairs of booties that we found that will let you copy Lady Gaga's look if you wish, or help you create your own distinct look.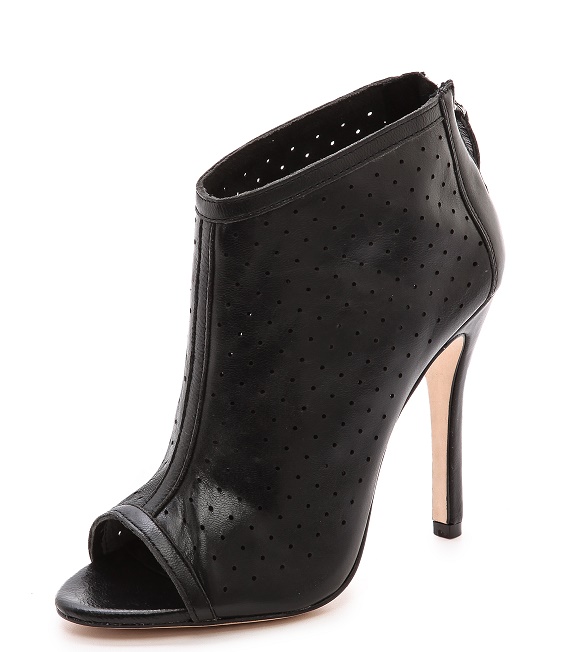 Alice + Olivia Gerri Peep Toe Booties, $395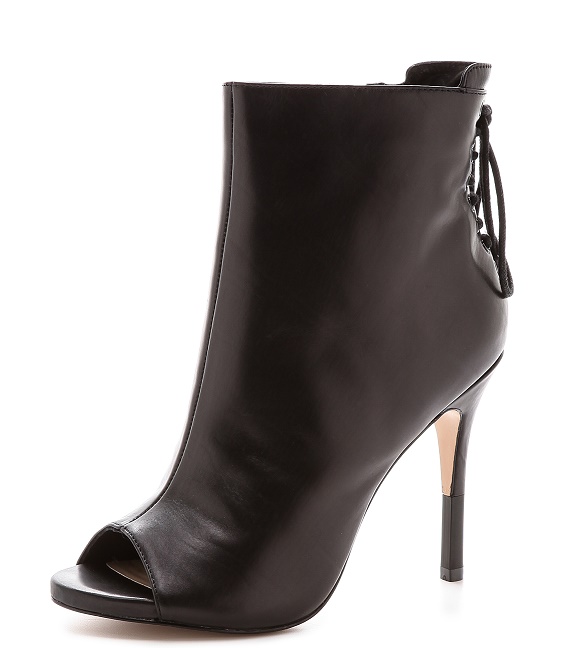 Pour La Victoire Vanya Open Toe Booties, $295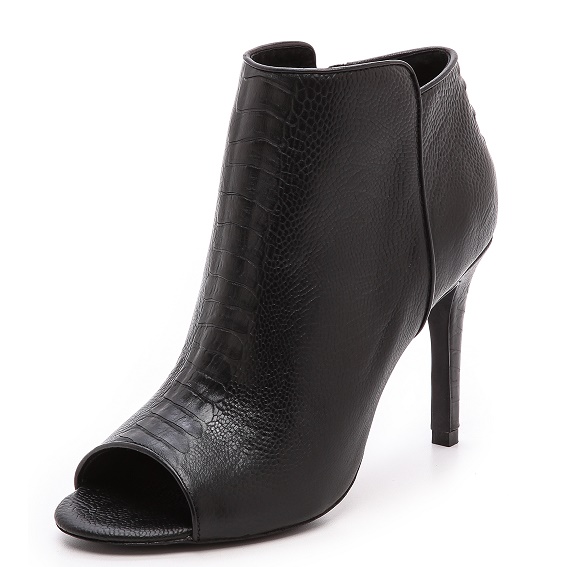 Joie Gwen Open Toe Booties, $345
The Gwen booties by Joie look the closest to the pair of shoes that Lady Gaga had on. You can learn more about the shoes by heading to Shopbop; click on the "buy" button.