Sisters Kylie and Kendall Jenner are also at Coachella. The two were spotted hanging out with pop princess Selena Gomez on the first day of the festival. On April 12 (Saturday), the two were photographed with their other friends. Totally in sync are the two that they decided to wear color-coordinated outfits. The two had on black clothes.
Kylie the youngest of the Kardashian brood, had on a strapless top with lace trim matched with shorts with lace trim. She also wore flowers on her hair (also black) and a studded fanny pack on her waist.
To complete the look Kylie put on tough looking military boots: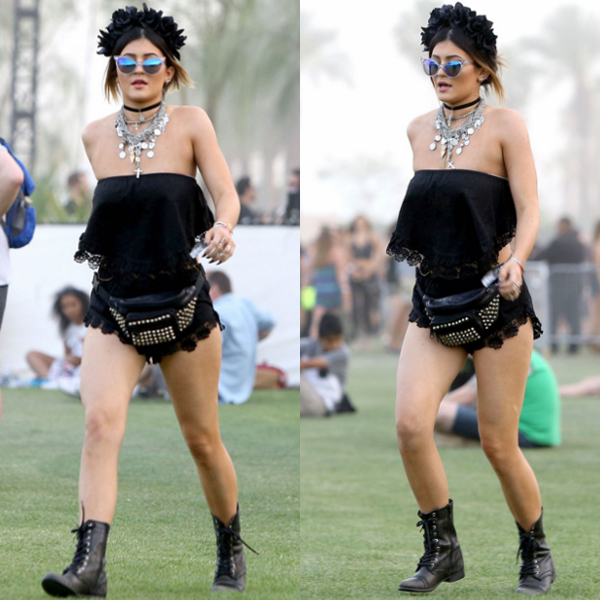 Military lace-up boots are one of the staples at music festivals like Coachella. They have also been right on trend in the last several years because of their versatility. They look tough alright, but they can be worn with so many looks. The shoes also work well any season, provided you are wearing the appropriate outfit.
If you want to buy your own pair of military lace-ups, you are in luck. The following pair is currently on sale:
The boots used to retail for closer to $100. Now they can be purchased for $90.The site that sells them also offers free shipping on the shoes; that's additional savings right there.