Is it becoming obvious that Kylie is turning into our fave Kardashian sister? The youngest of all the Kardashian girls is growing into a spunky and fashionable lady. Sure, her sister Kendall is an in-demand model for high end brands, but Kylie Jenner's off-duty look is more attainable. The stuff she wears could easily be worn by other ladies 16-25 years old. Even Kylie's body is admirable, she's tall and fit but not skinny. She also knows exactly what to wear that would totally look good on her body. Plus, can we just say out of all the Kardashian sisters she seems to be the only one who knows the appropriate things to wear to specific events?
For a day of fun in Malibu with her friend Shamari Maurice, the 16-year-old reality star wore a totally rockin' outfit consisting of denim shorts, a white tank top topped with a loose white blouse. The coolest part of her outfit? Her thigh high boots.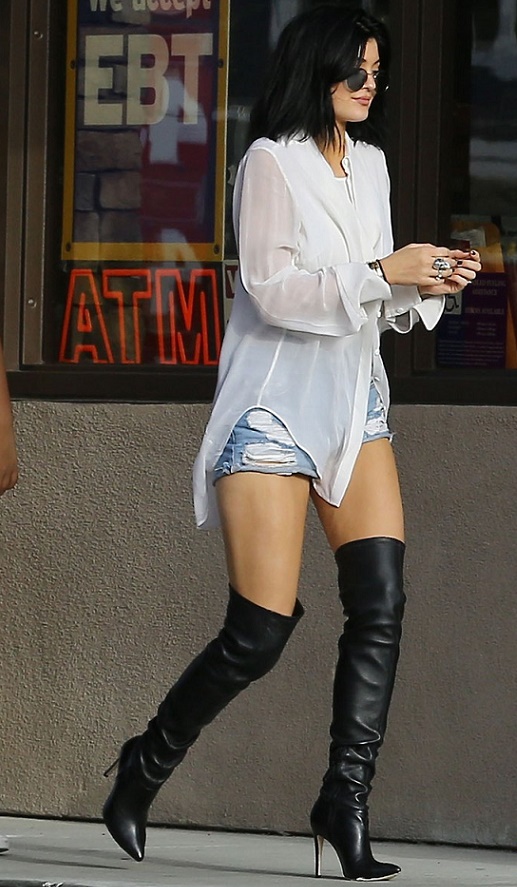 Get Shortlink
Looking to strut your stuff in your own tall boots? Look hot in the following boots that are sold at the very reasonable price of $795.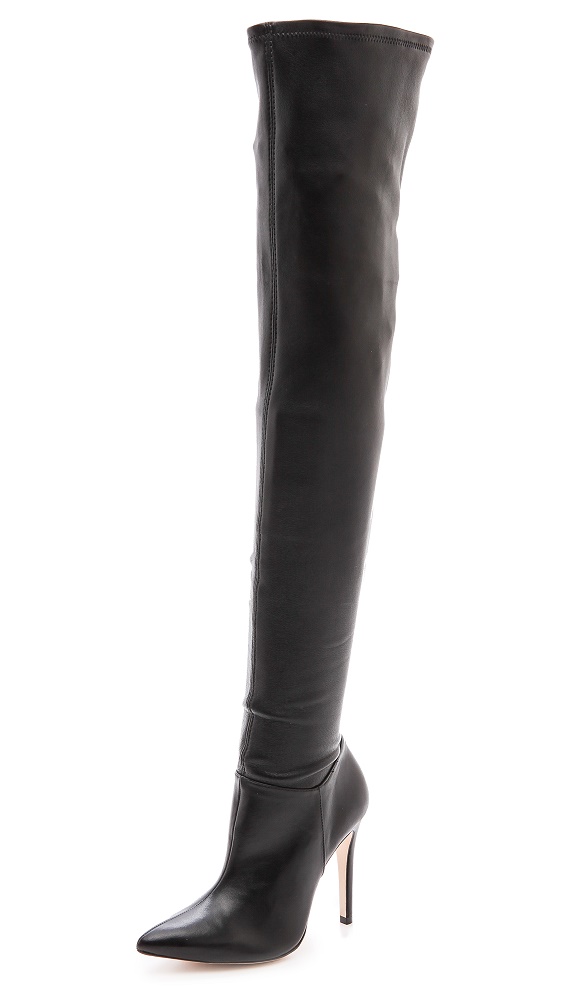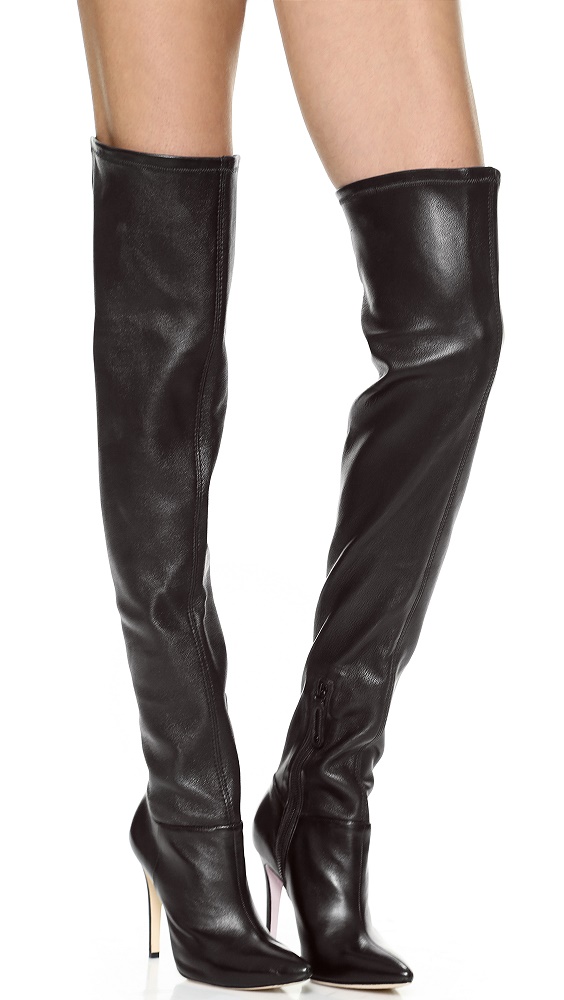 Why do we say the boots are reasonably priced? Because boots of the same quality from high end brands would cost closer to $2000. The Alice + Olivia boots did not even break the $1000 mark.
The boots are made of soft, stretchable leather shaft. They have pointed toes and a sleek silhouette.