Although the American Music Awards 2014 is already a month old, we still couldn't get over the relaxed but classy look of Kylie Jenner in the red carpet for the said awards night. And yes, her sister Kendall Jenner might have taken more attention because of her tall figure and svelte physique, but I like more how Kylie's maroon satin gown clung perfectly to her curves.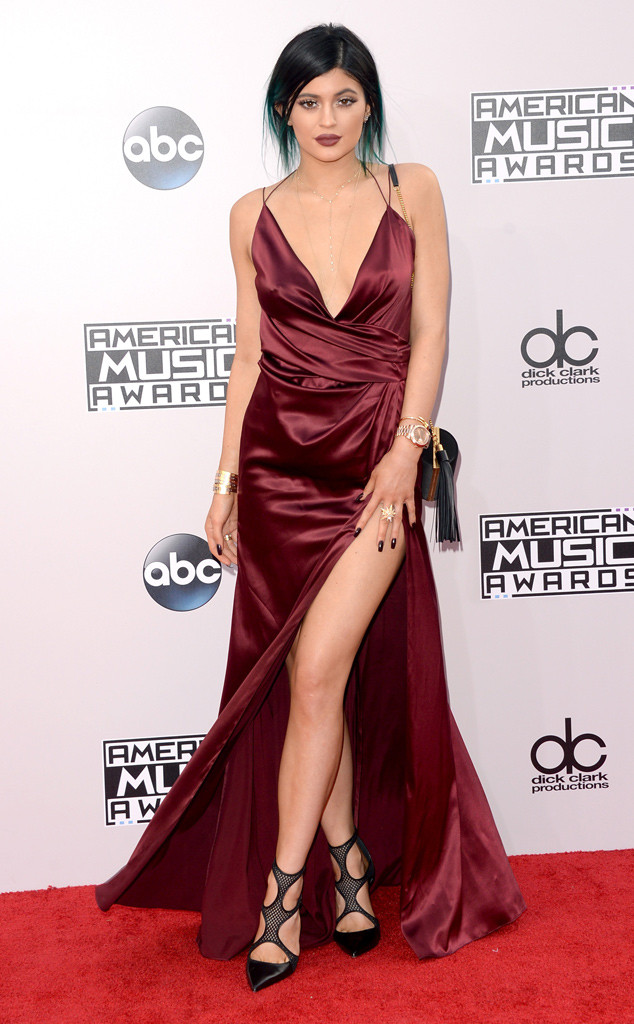 She definitely nailed it! I also like it how her the color of her pouty lips complimented her total look as well. Kylie's features is that of a young lady trapped in a woman's body.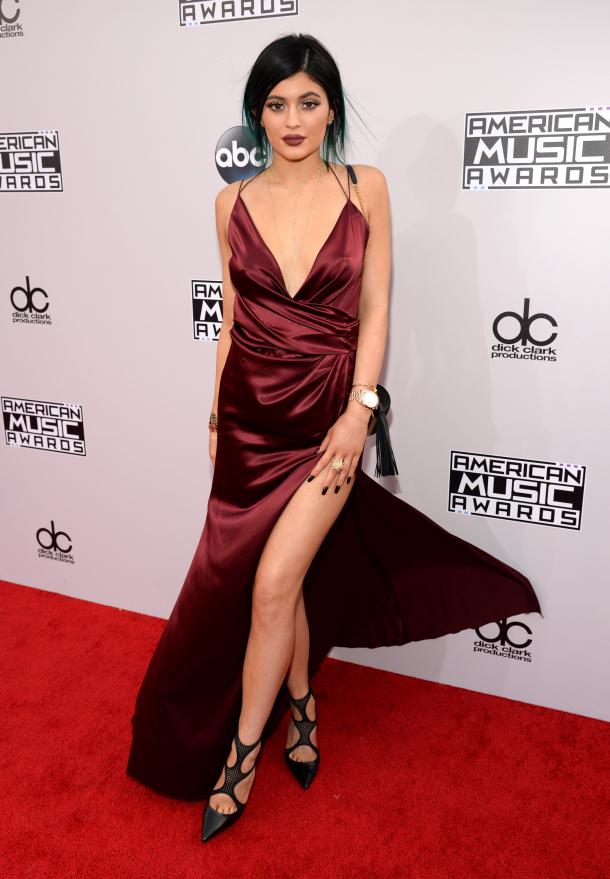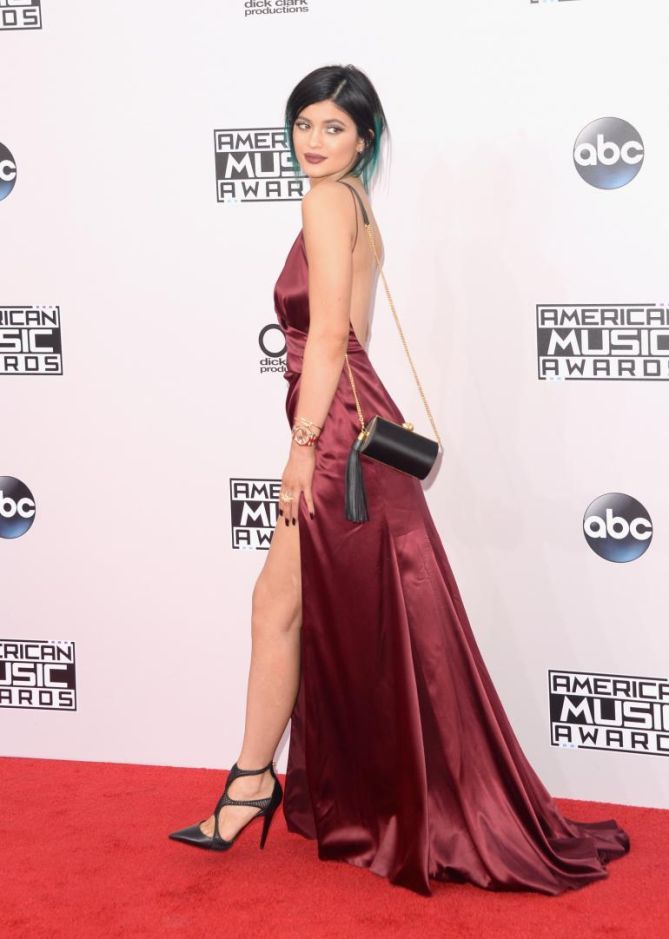 Kylie co-presented an award at the glitzy ceremony with her sisters Kendall Jenner and Khloe Kardashian. Although they might not be musically-inclined, but these sisters have strong fondness for musicians such as Harry Styles, Tyga and French Montana.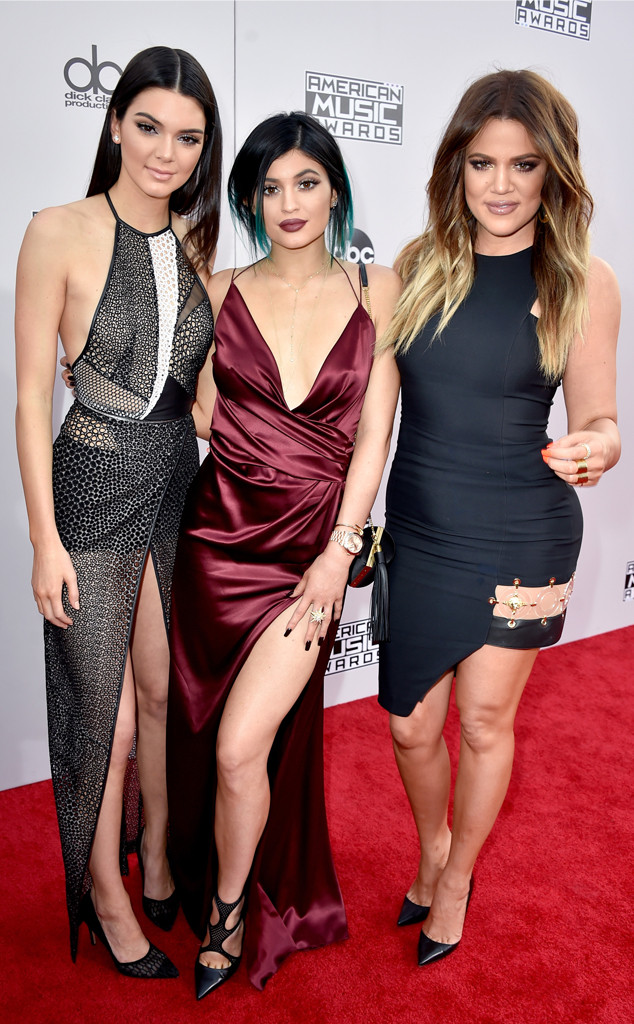 And I'm sure you will agree with me that her Tamara Mellon Fever Fishnet sandal is a perfect pair to wrap up her total look for the night. The mesh detail stilettos just looked extra amazing on the 17-year-old.