Sisters Kylie and Kendall Jenner enjoyed their first 2014 Coachella weekend last week that they decided to come back for more. The two were once again spotted enjoying the art and music festival with several friends and a couple of bodyguards over the weekend.
When the youngest Kardashian-Jenner child was asked about the event, she used just one word to describe the festival held in Indio California– awesome!
The young model and reality TV star looked like she still had a bit of Coachella fever when she stepped out at Calabasas Commons on April 14, fresh from her Coachella weekend.
When she had lunch with a few friends at Sugarfish, Kylie had on a pair of tattered daisy dukes. She also wore a pair of brown over-the-knee boots that made Kylie look fierce!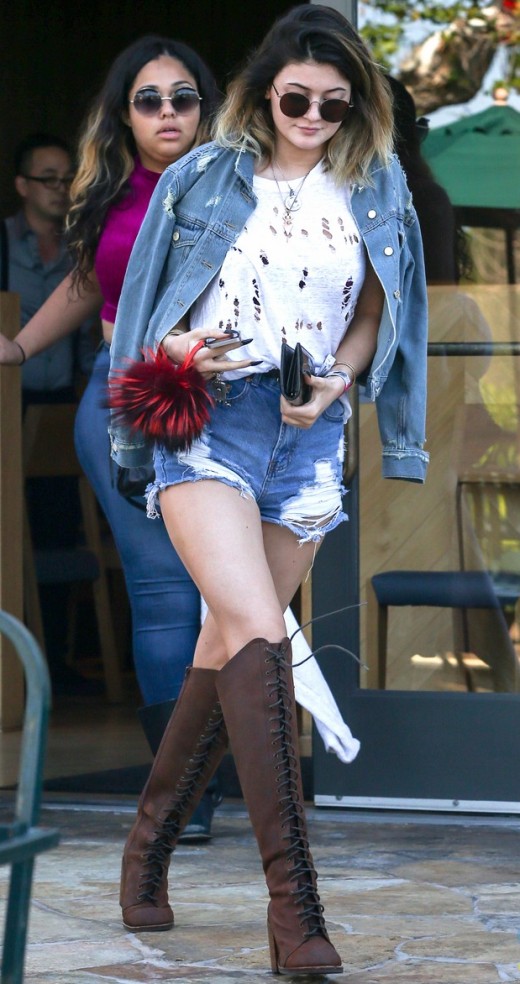 Can you help us identify the boots that Kylie was wearing? Based on the Kardashian's shoe history, the boots are most likely from a high-end label. If you know where the shoes can be purchased from, do leave a comment below.
For now, we bring you a pair of brown lace-up boots that are just as cool as Kylie's boots: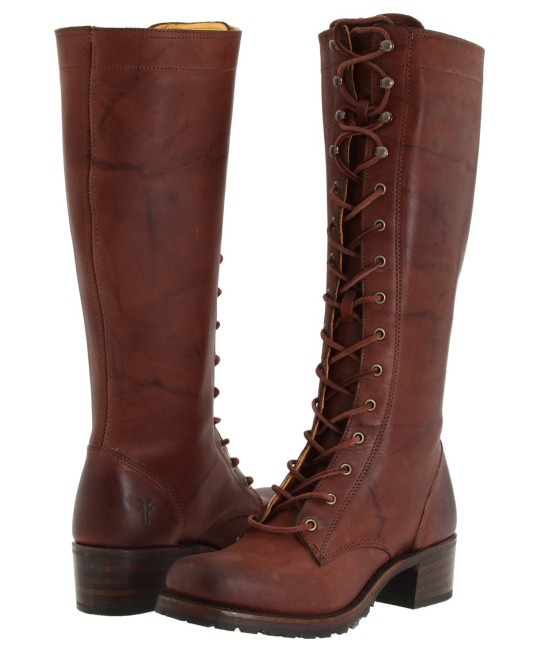 OK, maybe they're even a tad bit cooler than Kylie's boots. We like the leather of the boots above better. They are made of oiled suede so they have a look of rugged luxury.
The boots may not be cheap but when you consider that the Kardashian sisters usually purchase shoes that cost upwards of $1,000, the Frye boots are already reasonably priced. It is also important to note that the boots are made in the USA. They also have other features that make their selling price very reasonable.