I'm not sure if they're new, but Kylie Jenner was spotted sporting some really unique-looking booties while out and about in Calabasas, California the other day. They were closed at the front, but came fashioned with slingback straps and were detailed with diagonal cutouts on the sides — not exactly ordinary in my vocabulary — but they suited her look well enough.
She wore the pair with tight black skinny jeans folded at the hem and a classic white tee. The reality TV star also amped up her street style by topping the mix with a cute hat and a Givenchy Pandora cross body bag. Combined with her dip-dyed green hair, Kylie looked super cool and edgy in the outfit.
Check out Kylie's booties below, then tell me if you like them: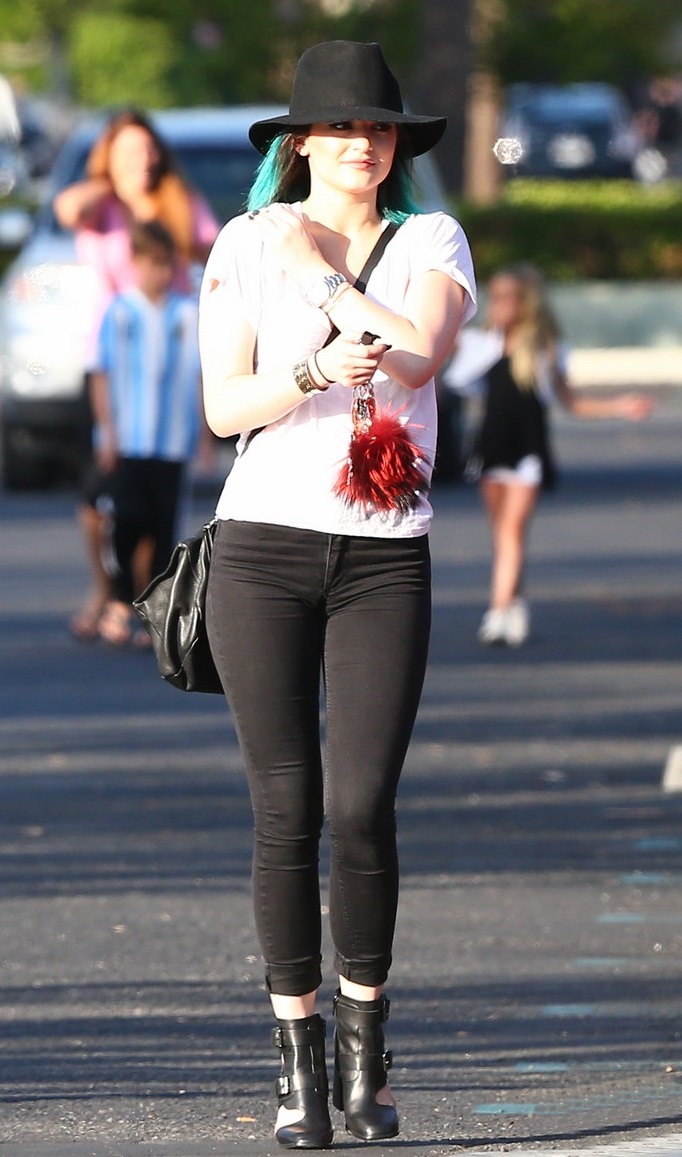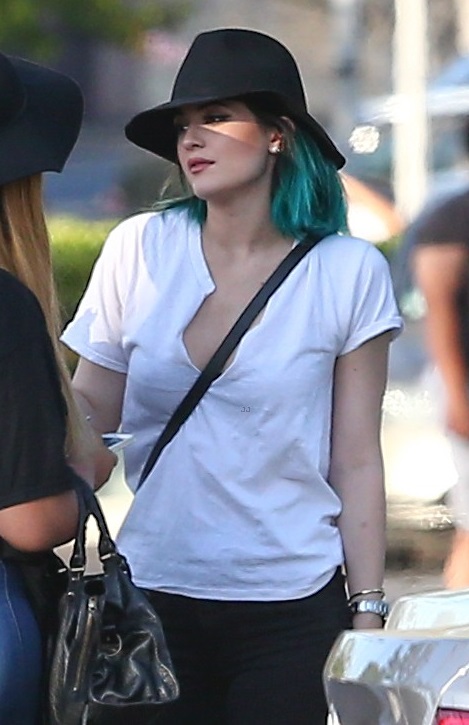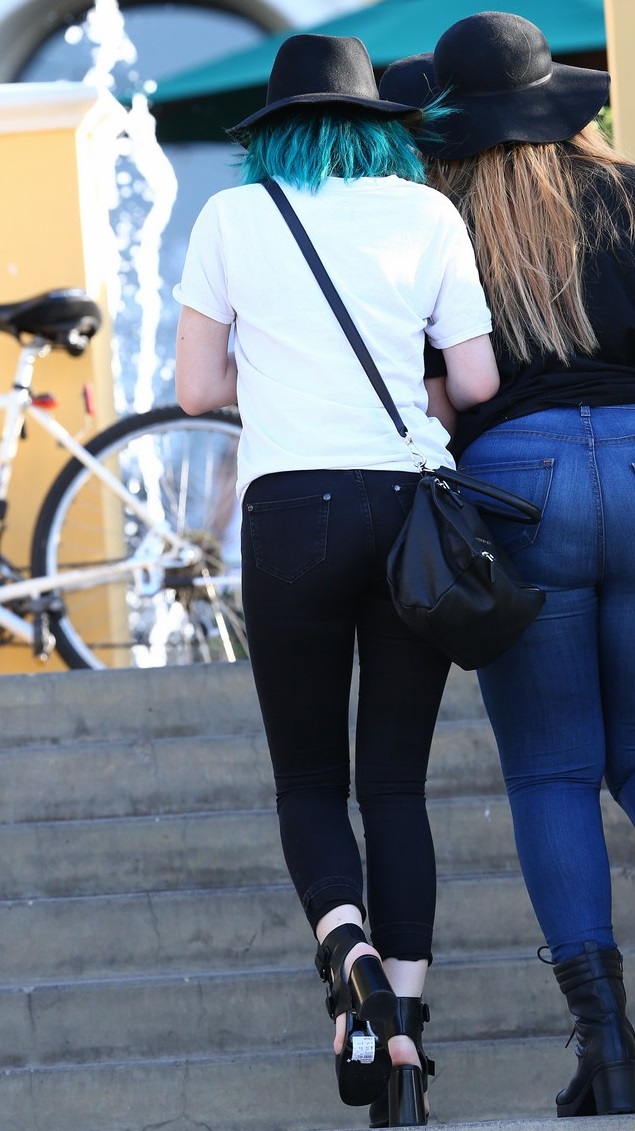 Kylie Jenner out and about in Calabasas, California with her friends, on June 10, 2014
What do you think of Kylie's fresh footwear? Would you wear them if you had them, or do you find them too weird?
I couldn't find any details on the shoes at the moment, but you can tell that they're fairly new judging from the clean soles and the fact that she even forgot to remove the sticker tag at the bottom. Any idea where Kylie scored those boots?
If you fancy the cutouts, I recommend you try out these sleek and sophisticated boots from VC Signature instead. I have no doubt these will work with practically any outfit you put on. They look elegant and classy too, which is what I like.
The "Velmah" feature pointy toes, 3.25-inch-tall heels, 3.5-inch-tall boot shafts, and uppers crafted from gorgeous leather. These shoes are also at 50% off so they're really worth grabbing: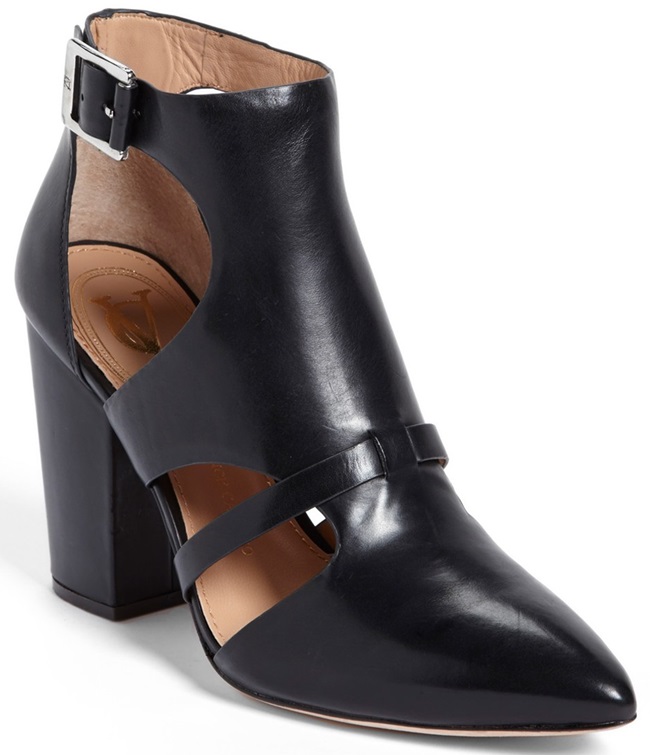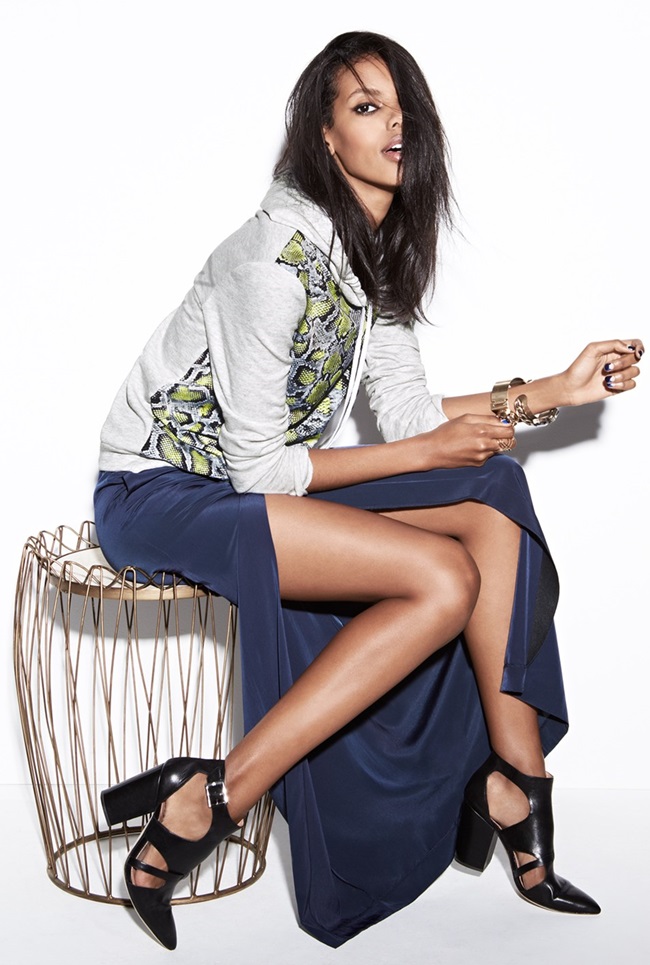 VC Signature Velmah Cutout Booties, $125 (was $250)
Wear the pair with black skinny jeans, a classic white tee, and a hat, and you're all set to looking like a cool girl. If you want to take it a little further, color your hair with a touch green just like Kylie's.