Kylie Jenner, the youngest daughter in the Kardashian-Jenner brood, continues with her book tour with her sister Kendall. The two teens are now authors. Yep, you read that right, authors.
As we mentioned in an earlier blog, the sisters are doing promo work for their book, Rebels: City of Indra – The Story of Lex and Luna. On June 12, the sisters visited the Barnes and Noble store at the Grove in Los Angeles to sign copies of their book for fans.
The pair was, as always, very fashionable.
Kendall decided to wear all-white. She wore a white sheer top with white pants. Kylie decided to wear a mini skirt and a spaghetti strap top.  It looks like Kylie is into lace-up shoes because last week she wore lace-up sandals by Aquazurra.
This time, she decided to wear lace up pumps by Giuseppe Zanotti.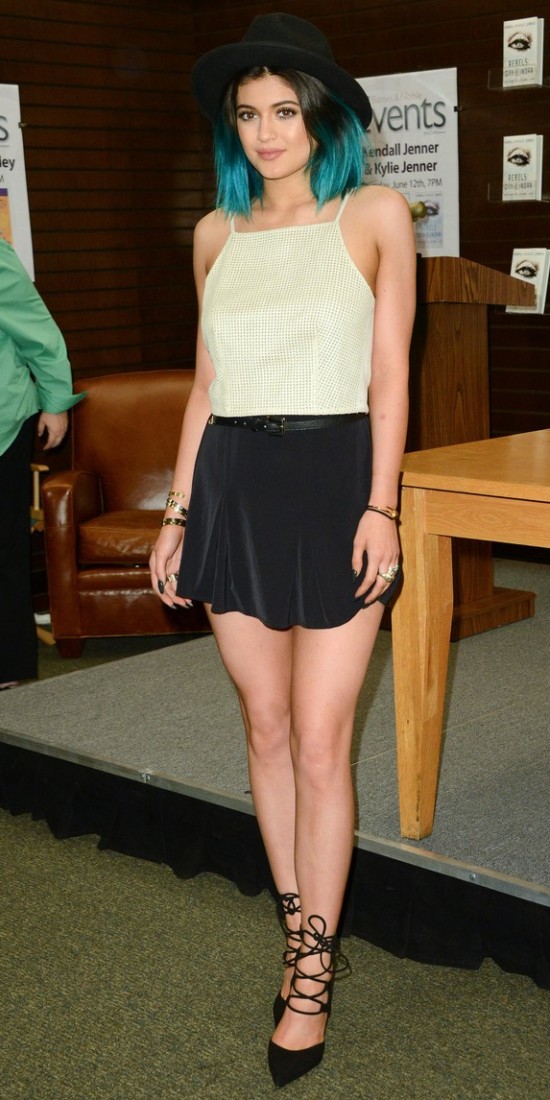 The Kardashian sisters are huge fans of Giuseppe Zanotti. Kim Kardashian, one of Kylie's older sisters has been wearing Giuseppe Zanotti shoes for years.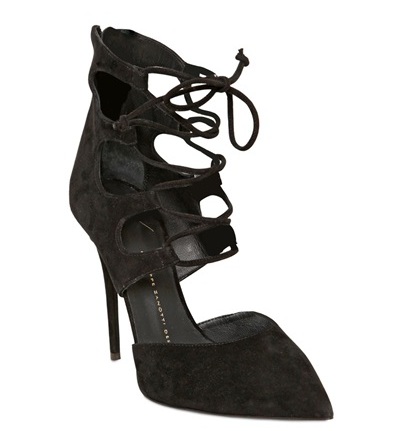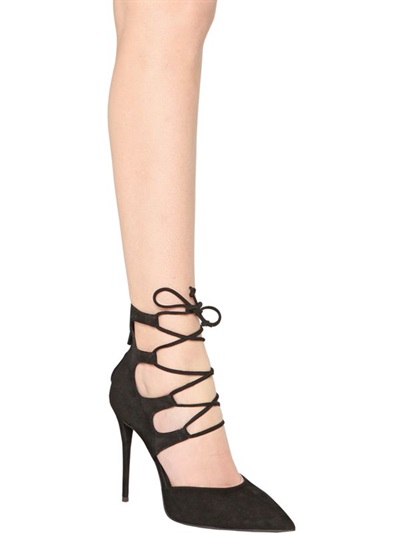 The shoes are pricey. We don't doubt they're worth every penny, though. Since the young Jenner girls have been working for years now through the family's reality TV show, they can afford all the designer shoes they own. Lucky girls!
The girls own a ton of designer stuff, thanks to their jobs, their mom (who gifts them with designer clothes) and their sisters who are also very generous.
Check out Kylie's closet as featured in Seventeen a few years ago:
Now, if you love the shoes that Kylie had on at Barnes and Noble, click on the buy button below. Enjoy shoe shopping!