I'm not a big fan of paisley print. When I think of it, I think of old-fashioned clothes my nana wears. Of course, that's not really the case these days. A lot of garments and accessories are printed with different renditions of paisley, and they don't look bad at all. Personally, I still try to veer away from them.  Although that may possibly change today, after I saw these pictures of Kristin Cavallari sporting paisley print in a whole new way.
The blond shoe designer was looking incredible as she stepped out to grab some lunch with her son in Los Angeles last week. For the outing, she wore a paisley-print romper and styled it in a really fresh method by topping the number with a leather vest and punctuating the mix with quilted black open-toe booties. I found the getup genius because she made paisley print look really cool.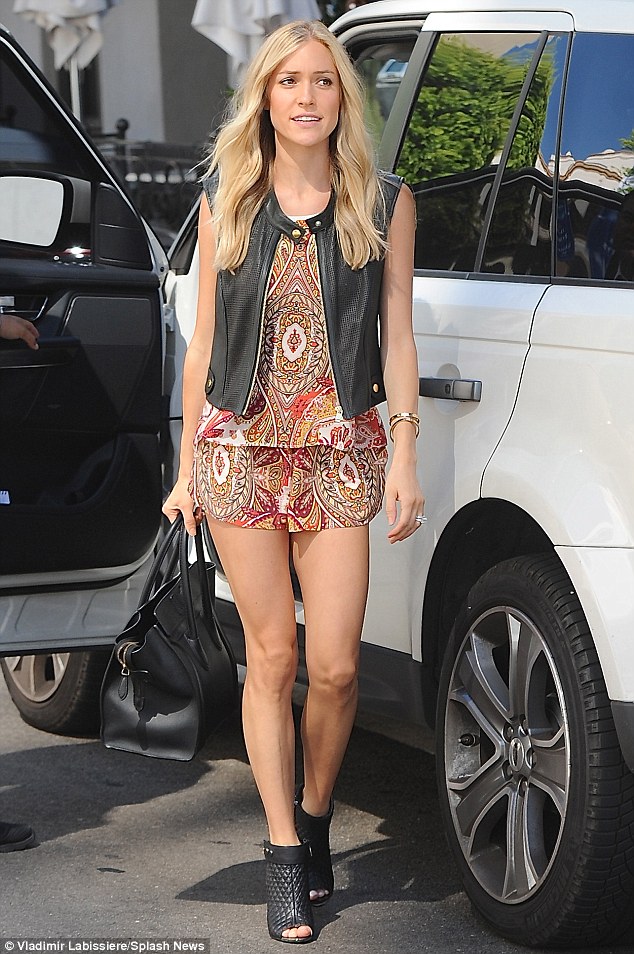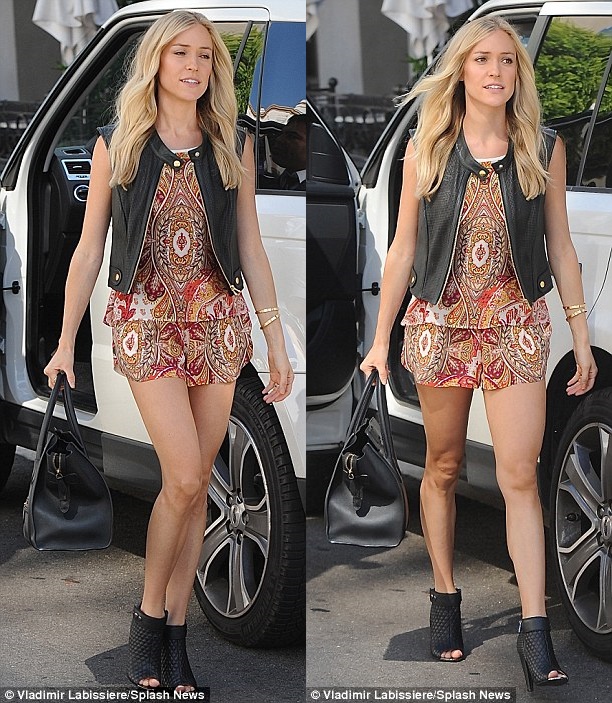 Kristin Cavallari rocks paisley print in a really cool way as she heads out to lunch, July 24, 2014
Doesn't she look great here?
I love the rocker chic vibe I'm getting from the whole mix she put together. It's an unexpected pairing, but the juxtaposition looks fantastic.
I don't know where Kristin scored her romper but I'm sure you can grab a similar one from your local department store. Her vest is from As by Df, while her purse is obviously from Celine. And as for her shoes, well, those are predictably from her exclusive fashion line with Chinese Laundry — the Larissa booties: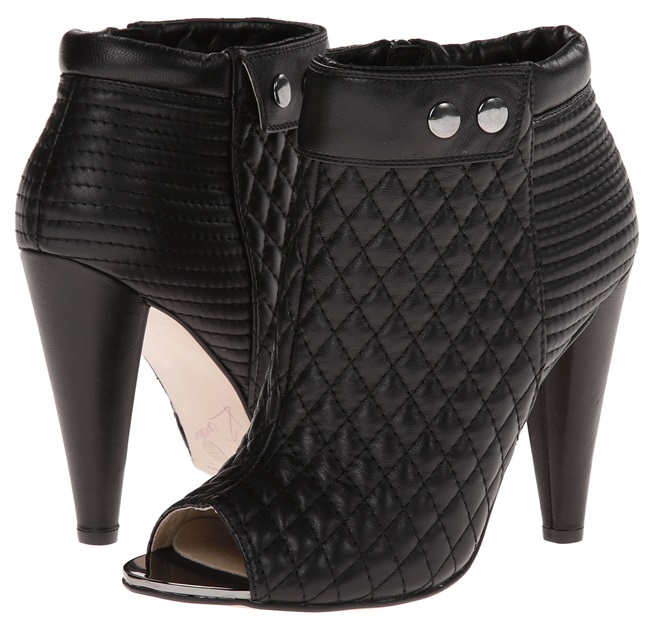 Kristin Cavallari for Chinese Laundry Larissa Booties, $180
The Larissa feature quilted uppers that lend an edgy biker-chick feel to the boots. These shoes close with snap buttons at the ankles while cone-shaped heels that are 4.25 inches tall complete the silhouette. If you want a pair, you can score one in your size for an affordable $180.
To steal Kristin's look, wear the shoes with a paisley-print romper, then top the mix with a black moto vest. Finish things off with dark eyewear and a classic black purse.