How would you feel if you were supposed to be the star of the show, but you get upstaged by another guest who is more stylish looking than you are? I'd probably feel really insecure and embarrassed.
Kristen Stewart, who was recently named as the new face of Chanel (sorry, I still can't imagine her as Chanel material) attended the Chanel "Metiers d'Art" Show held in Dallas Texas last Tuesday. For the event, Kristen wore pieces from the label — a pair of high-waisted wide-leg leather trousers in tangerine and a grey cropped top. She finished the outfit with pointy stilettos, Chanel jewelry, and a dark sweater that she tied around her hips.
Honestly, I don't know what she was thinking because the whole mix was completely unflattering. If her stylist made her wear that outfit, then that stylist should be fired because Kristen did NOT look good at all. It's a good thing her make-up was immaculate, because that somehow saved her from total destruction.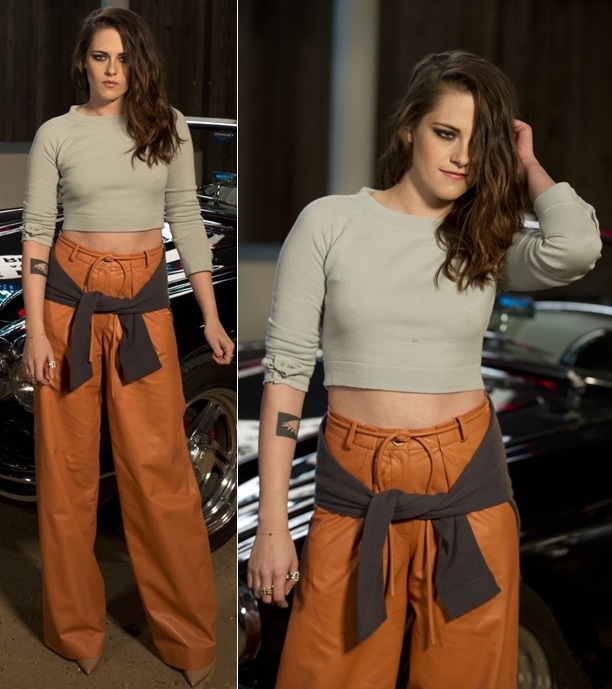 Kristen Stewart wears an unflattering outfit to the Chanel Metiers d'Art Show held in Dallas, Texas, December 10, 2013
Dakota Fanning, who also attended the show, was a different case. She was the picture of haute couture in her pretty layered Chanel dress. A braided updo and slingback sandals from Brian Atwood finished her look, making her the better dressed starlet between the two. Yep, there was no doubt that Dakota upstaged Kristen at the event. Of course, knowing Kristen, she probably couldn't have cared less.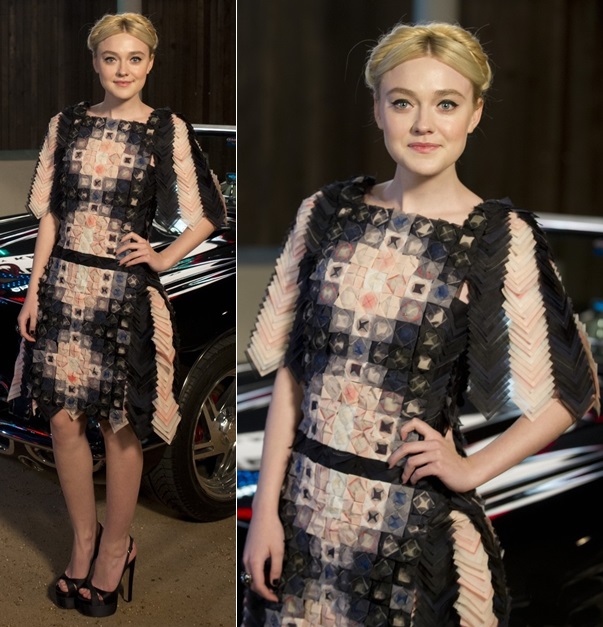 Dakota Fanning is the picture of haute couture fashion in her Chanel layered dress and Brian Atwood heels, December 10, 2013
Dakota's Brian Atwood slingback sandals are currently not available online. But not to worry, you can easily grab something similar, OR, consider the Zigi Soho Jayme sandals instead. They have a slightly different silhouette, but the thick platforms and criss-cross straps are there. The heels on the Jayme are quite high at 7 inches tall, but the 2.5-inch thick platforms will help you manage walking in the pair.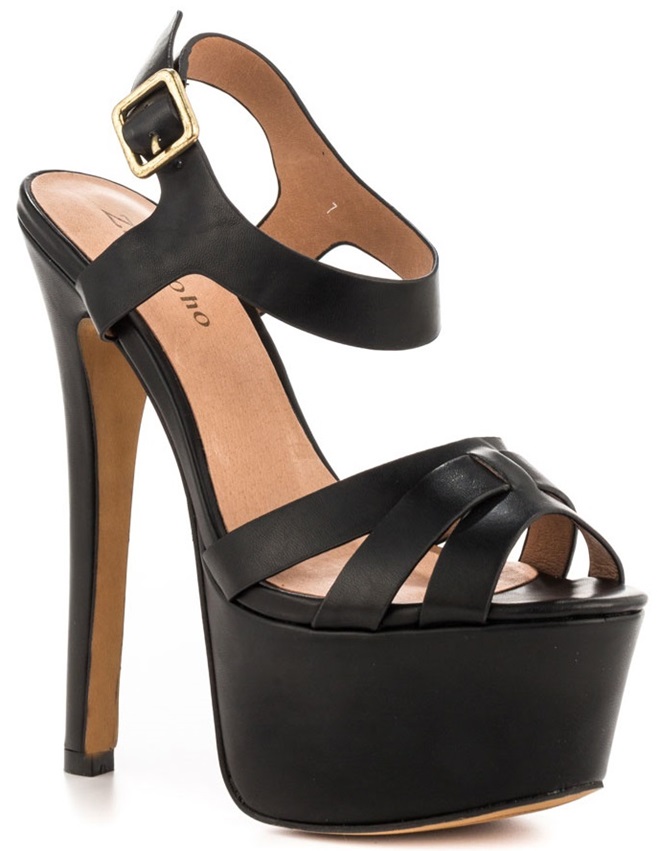 Zigi Soho Jayme Sandals, $100
The best thing about these heels is that they retail at an affordable $100. That's a lot less than the amount you'll be spending  on a pair of Brian Atwood shoes — which pretty much makes the Jayme, the practical choice. Would you agree?