Kristen Stewart, better known for her role as 'Bella Swan' in the Twilight movie franchise, just reinvented herself. Well, to a certain extent, at least. The actress debuted a new set of locks this week.
Technically, since locks pertain to mane or long tresses, this new do is really more of a modified bob — a far cry from the "Bella Swan look". It's very punk infused, with lots of whispy fringes involved plus a healthy dose of highlights and lowlights — from orange to blond, and from light brown to dark brown. Kristen flaunted the new hairstyle at the fall 2014 Chanel haute couture fashion show held in Paris last Tuesday (July 8).
For the occasion, the young star chose a two-piece all-white outfit consisting of a cropped top and a pair of sheer wide-leg bottoms. Yes, Kristen showcased her midriff and cute little tush for the high-profile event. She also accessorized with bling-encrusted extras and some dark eyewear. Capping off her look were a pair of white pointy-toe pumps from Christian Louboutin.
Check out Kristen's new hair below, then tell me what you think of it: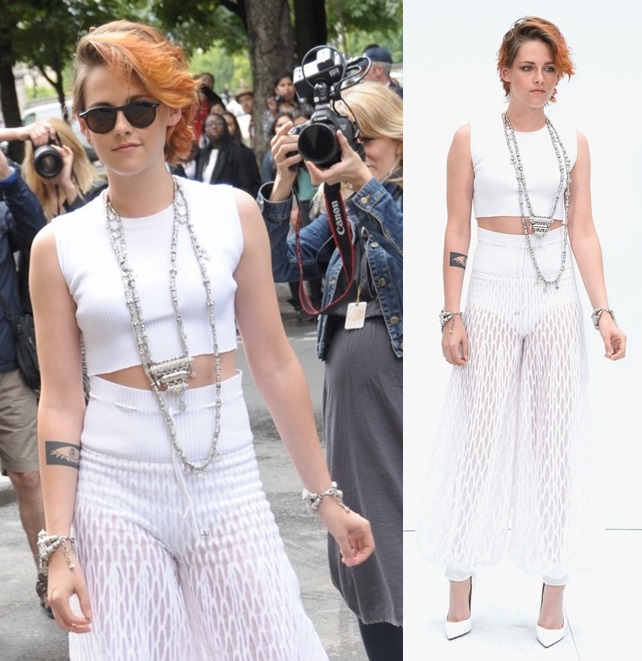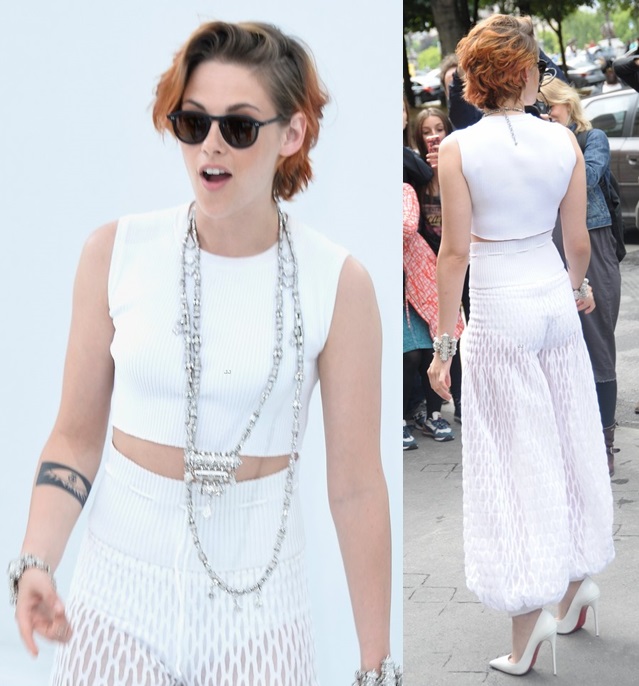 Kristen Stewart debuts new look a the Chanel Haute Couture fashion show in Paris, July 8
Well, do you approve?
I must say, the hair suits her. She looks really cool with it. However, I cannot say the same for her outfit. Somehow, the whole getup didn't flatter her figure. In fact, it only highlighted her nearly shapeless body.
In any case, I salute Kristen for being able to walk in her pin-thin stilettos without tripping. I mean, wow, those Louboutins look insanely high. I think it's really brave of her, considering she's the kind of girl who prefers to wear sneakers all the time. Would you agree?
While not yet confirmed, it looks like Kristen's white pointy pumps are the "So Kate". This particular style features 5-inch-tall heels, lowered and pointy vamps for a flattering fit, and smooth leather uppers. Take note that these shoes don't come with platforms so you will be teetering in them. Below is a closer look at the So Kate in nude patent: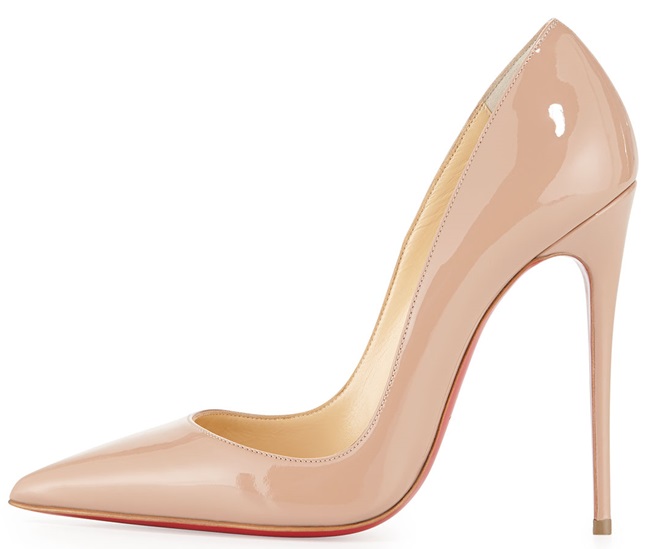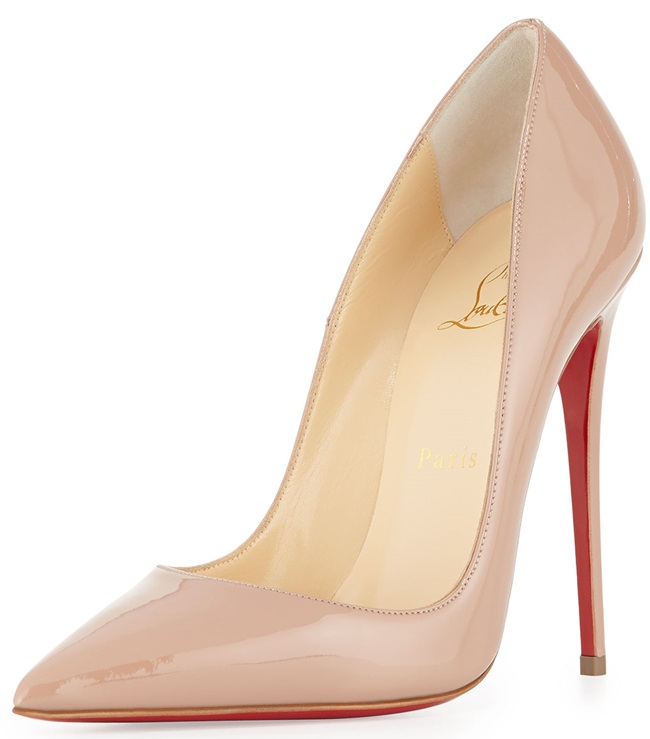 Christian Louboutin So Kate Pumps in Nude Patent, $675
The So Kate retail at $675 a pair. The white ones on Kristen are not available online, but if you're interested to grab a pair, feel free to check the nearest high-end store in your city in case they have it.
For the ladies on a budget, I found these stunning options from Aldo that may interest you. These are not white, but they're just as high, so they'll give you the height boost without the accompanying guilt of spending over $500 for a single pair of shoes: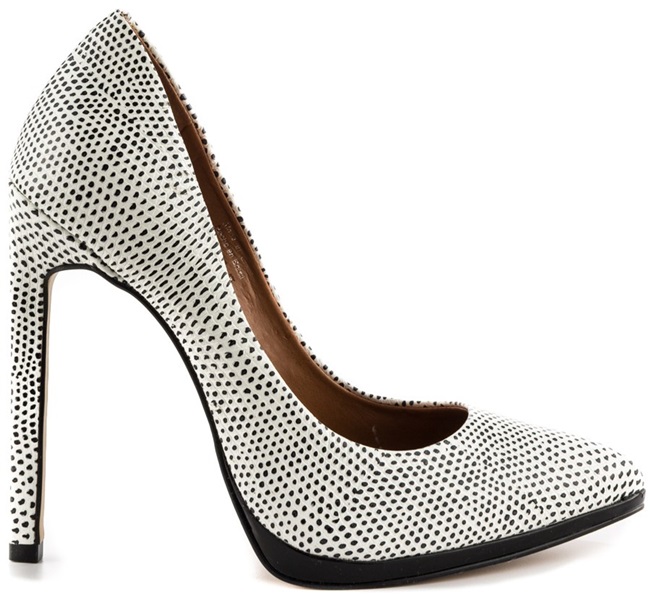 Aldo Kristina Pumps, $120