This is a look we've seen on celebrities more than once before. And it's surprising that some of the celebrities who have chosen this look aren't very tall. Not that they didn't successfully pull off the look.
Just look at Kourtney Kardashian: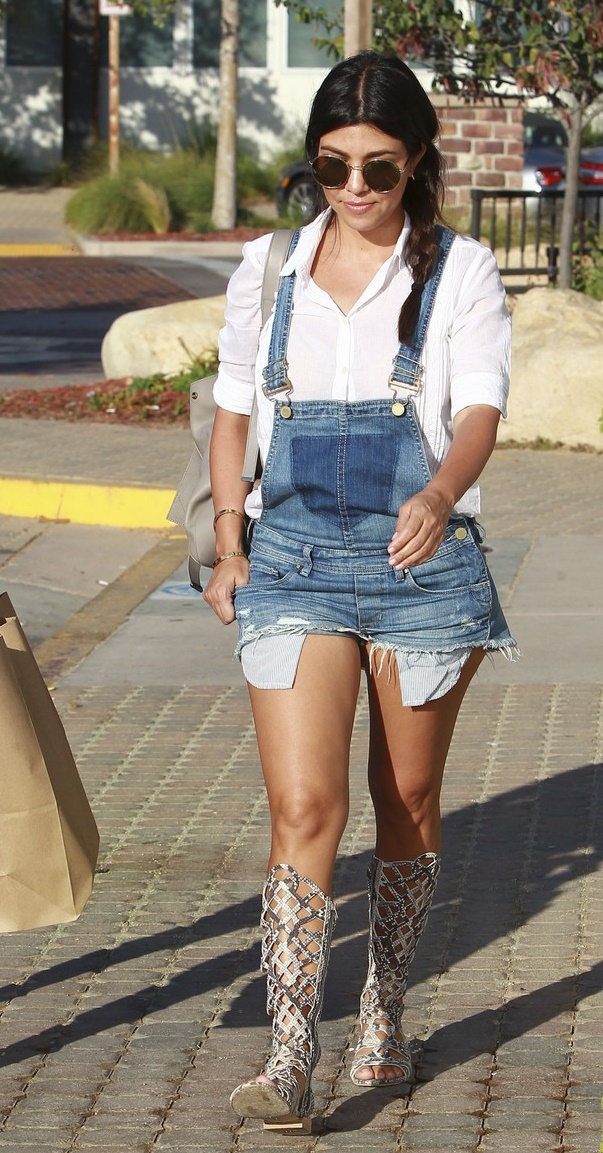 According to online data, the reality TV star and mom of two stands only 1.52 m. It's amazing how the celeb has been able to pull off a lot of her other fashionable looks through the years considering her height and her curves. A lot of other women would be a little scared to try the different looks that Kourtney has tried.
Kourtney wore her denim overall shorts with a white shirt and tall sandals to head to dinner with a friend on June 21 in Malibu, California. Her chosen diner for that day was Traverna Tony.
The shoes Kourtney had on can be easily purchased online, if you want to copy her look.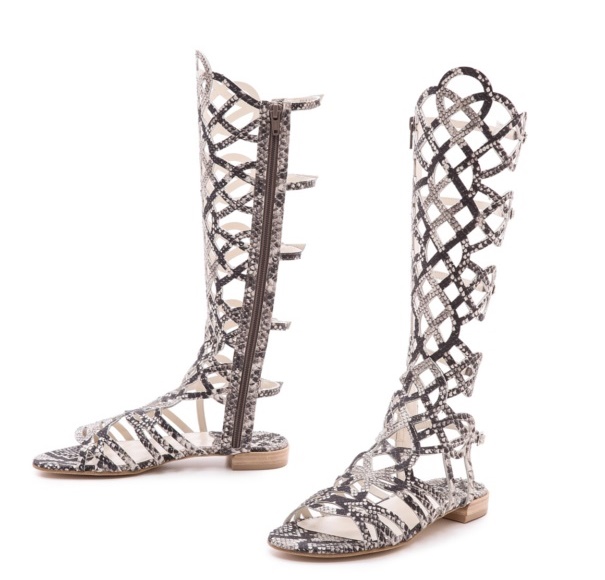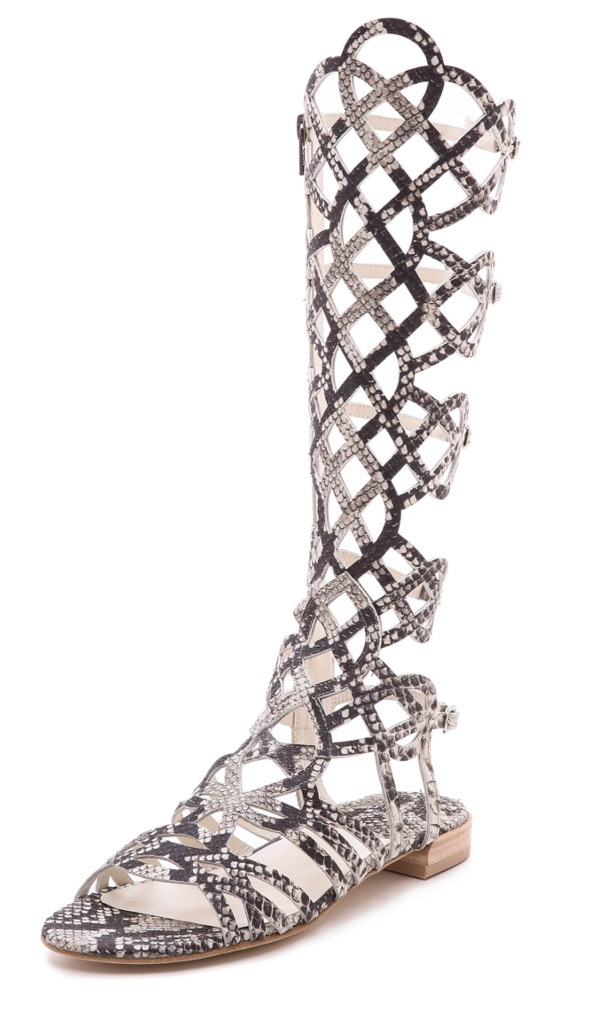 "Snake-embossed suede straps flow in elaborate, knot-inspired patterns on knee-high Stuart Weitzman gladiator sandals. Adjustable buckle straps lend a close fit, and a side zip completes the striking silhouette. Leather sole." – Shopbop