I'm not sure if I've mentioned this before, but I really think Kourtney Kardashian is the most fashionable and level-headed of the three Kardashian sisters. Unlike Kim and Khloe, who consistently favor figure-hugging pieces for that va-va-voom style, Kourtney can swing from sexy to laid-back preppy and still look classy and chic. You can tell from the way she picks her outfits that her taste in fashion is quite eclectic.
Recently, Kourt was spotted filming a few scenes for their reality TV show and I really liked the way she interpreted the classic all-black ensemble. Her head-to-toe look consisted of ripped black skinny jeans worn with a black tee and a structured black jacket.
Before you're going to say the look sounds boring, don't, because Kourtney's attire was all about tactile and tempting-to-touch textures. Her jacket had that tweed-like effect; her top had sheer panels; and the shredded denims gave her outfit that uber cool vibe. And let's not forget the accessories  she used to go with. Her purse was a sleek piece made of metal and leather, while her black pointy stilettos were decorated with studs for that touch of edge. All in all, everything was on point and she looked amazing.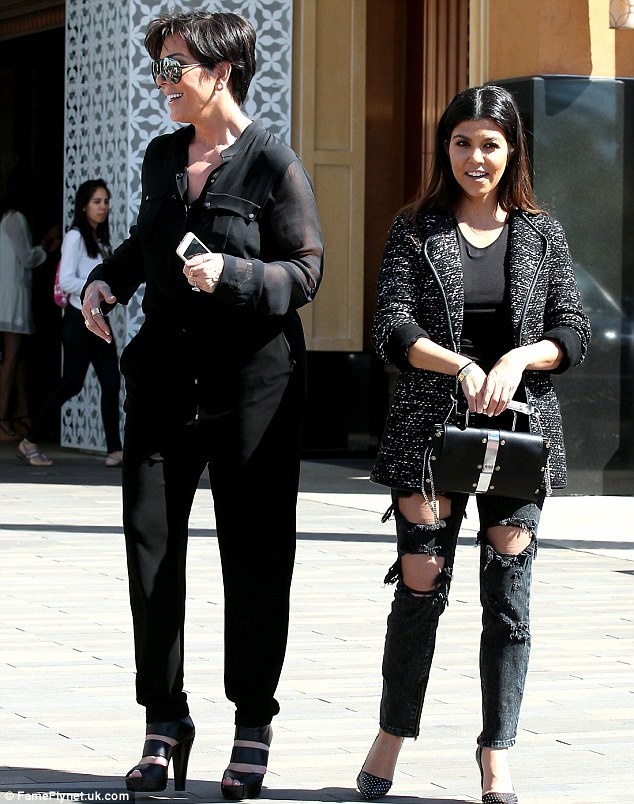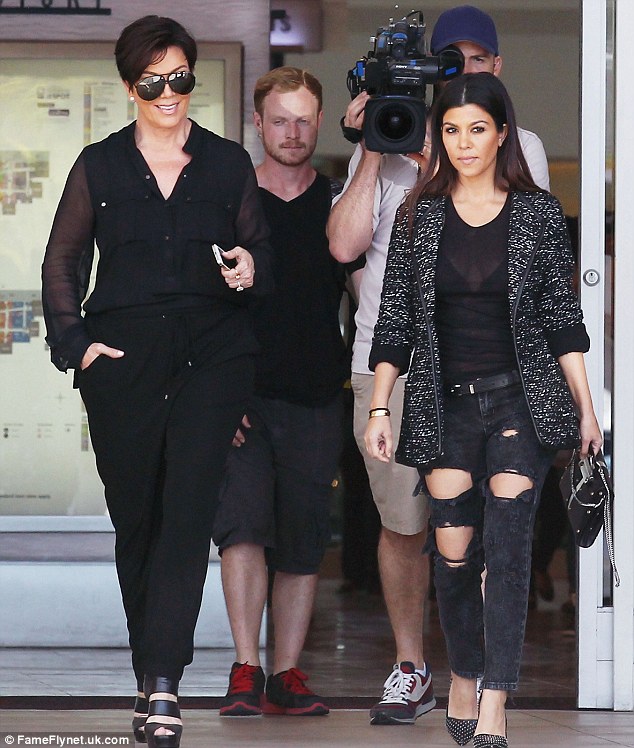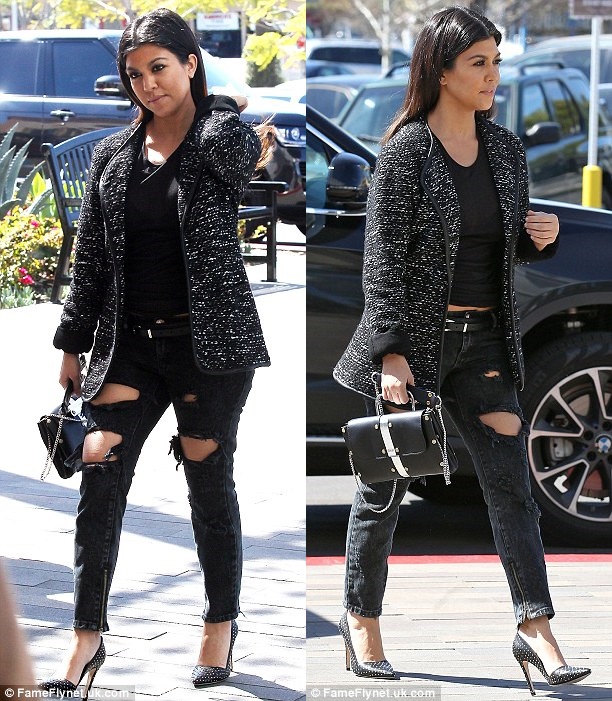 Kourtney Kardashian and her mom, Kris, film scenes for the reality TV show while out in Westfield Mall in Topanga, March 10, 2014
Do you approve of Kourtney's outfit like I do?
Scoring her look isn't so hard to do, you know. Just grab your black skinnies and do some damage to get the ripped effect. As for the textured jacket, you can easily get something similar (assuming you don't already have one in your closet) from Nordstrom.
And lastly, to cap off the outfit, don't forget to grab Kourtney's studded pumps. Those are the Alice + Olivia Studded "Dina". They feature 4-inch tall heels, silver tone metal studs all over, and angular vamps for a more modern silhouette.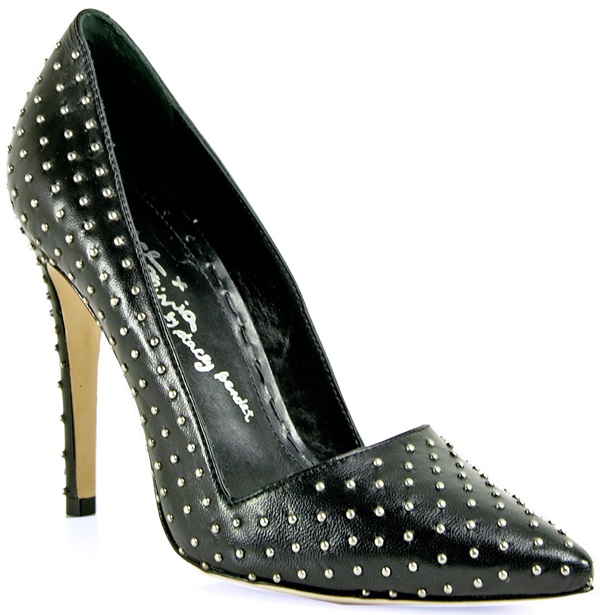 Alice + Olivia Dina Studded Pumps, $345
The Dina pumps from Alice+Olivia actually come in many renditions, from classic to printed, and from studded (like Kourtney's) to suede. You can easily find most variations in stores and online, but the studded ones can only be purchased at Bloomingdales.