Most often than not, I like Kourtney Kardashian's sartorial choices. In fact, I used to think she was the more sister among the three. Lately, however, it seems like Kourt isn't making that much effort to look as fantabulous as she used to.
I guess that's natural. When you're a busy mom-of-two, your priorities change — which is completely understandable, in my opinion.
Yesterday, Kourt was spotted out and about in the Hamptons in a boho-looking dress. She paired the flowy number with knee-high strappy sandals printed in light grey snake. I wasn't so sold on the combination so I'm going to let you be the judge instead. Check out Kourtney's outfit below then tell me what you think: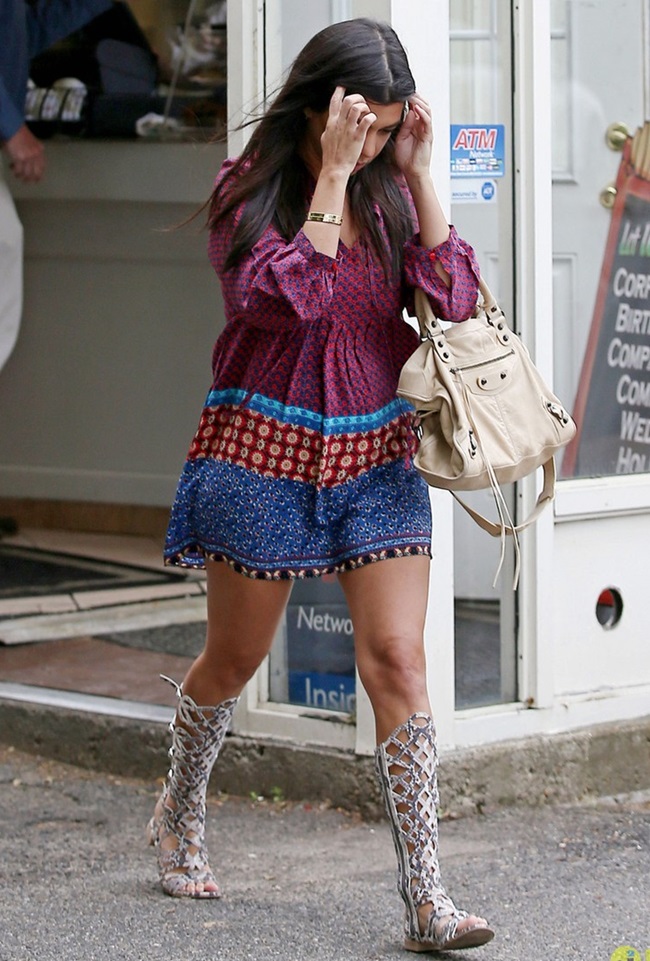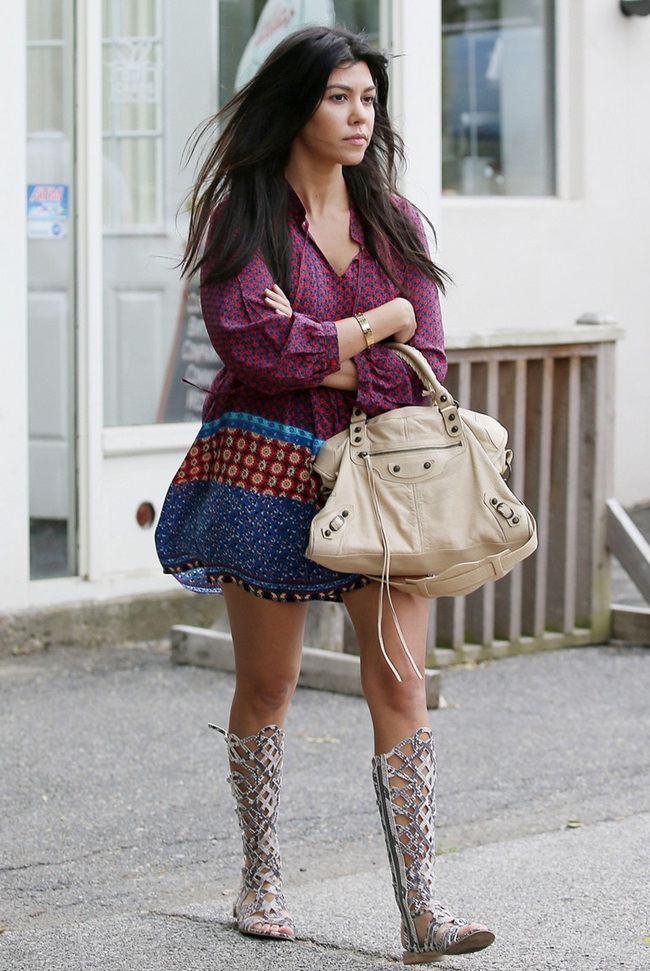 Kourtney Kardashian covers her baby bump as she leaves a deli in the Hamptons, New York, on June 4, 2014
Well, what's the verdict, hit or miss? Did she nail it or fail it? It's print-on-print, only, using totally different colors. Can you get with that kind of style??
You know, she doesn't look bad at all. But the outfit does seem a teeny-tiny bit too busy. I can also understand why she chose such a dress. It probably did a great job of hiding her baby bump. Yep, in case you haven't heard yet, Kourtney is pregnant with her third child. Congratz Kourt!
That said, I think her strappy snake-print knee-high sandals would look wonderful with a little white dress. Would you agree?
I have yet to get the details on Kourtney's shoes, but they look a LOT like these snake-print sandals from Stuart Weitzman. They're called the "Aphrodite" sandals, which is a fitting name considering the shoes feature swirly straps and cutouts.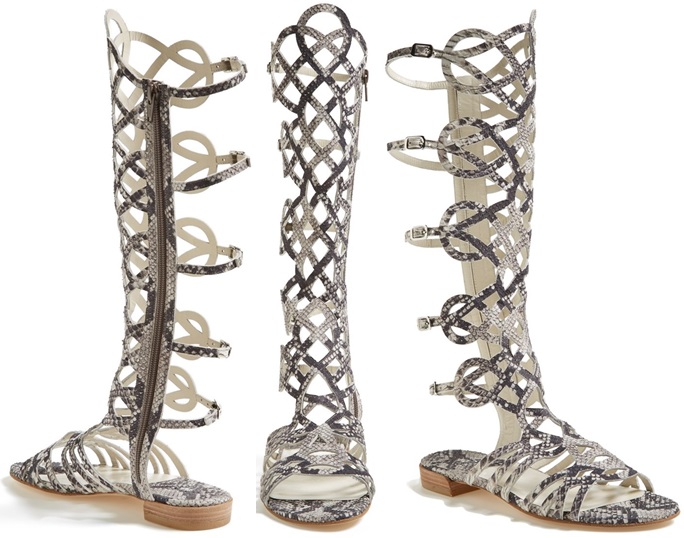 Stuart Weitzman Aphrodite Sandals, $485
Do you like what you see?
If you fancy them, you can easily score them online. Pair them with a simple short white dress and some sunnies to look fabulous. Here's a cute number from Leith that will only cost you $20 (so you can spend all your dough on those shoes):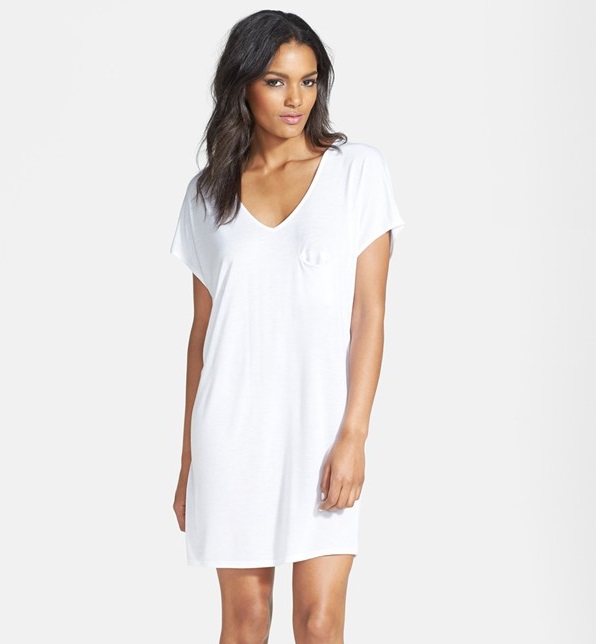 Leith Oversized T-Shirt Dress, $21 (was $42)