Sometimes, I wonder if Kourtney Kardashian will ever marry Scott Disick. The two seem inseparable, and yet, Scott appears to not enjoy being a father. The latest episode of  Keeping Up with the Kardashians showed Kourtney trying to hide the fact that she's pregnant (with the third child), only to reveal it to Scott a good amount of time later. As expected, Scott wasn't so thrilled when he found out about the baby.
Poor Kourt. Sometimes I wish she would just leave the guy.
Speaking of the reality TV star, Kourtney was spotted looking all dark and gloomy while out and about in Los Angeles on Thursday. Her getup for the outing consisted of a little black dress and a checkered shirt wrapped around her growing belly. She finished the combo with dark eyewear and black gladiator sandals. The getup was nothing extra fancy, but it was elegant and perfectly chic.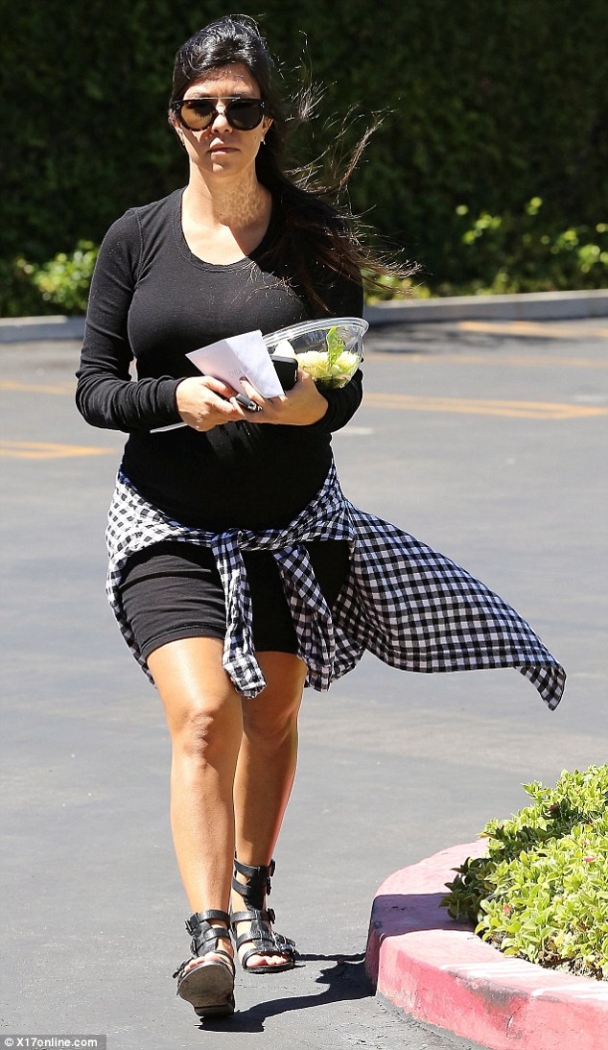 Kourtney Kardashian runs errands in Los Angeles on August 28, 2014
You have to admit, Kourtney's maternity style deserves a nod of approval. She doesn't let pregnancy get in the way with looking fashionable.
What I particularly like about the outfit she put together here, besides the fact that it is black (and I'm a sucker for such), is that it is easy to put together, easy to pull off, and you can wear it even if you're not pregnant. Simply slip into a form-fitting long-sleeved black dress and wrap a checkered shirt around your waist, then finish the mix with dark sunnies and gladiator sandals.
Kourt's sunglasses are from Celine, while her sandals are from Belle by Sigerson Morrison. They're called "Bianca", a style that features multiple buckled straps that start from the toes all the way up to the ankles.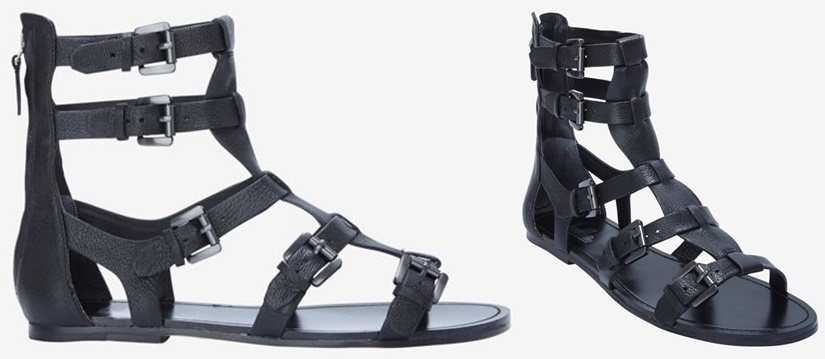 Belle Sigerson Morrison Bianca Gladiator Sandals, $225
If you like what you see here, feel free to grab Kourt's Sigerson Morrison sandals online. A pair in nude can also be had for less over at 6pm: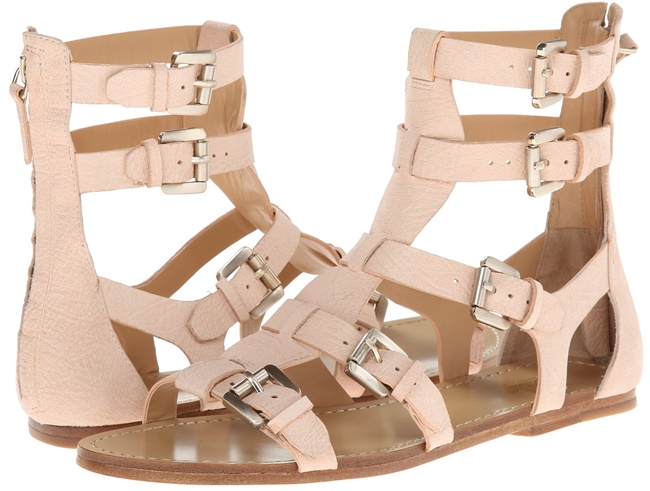 Belle by Sigerson Morrison Bianca Gladiator Sandals, $123 (was $225)