Of the three sisters, I seriously think Kourtney is the most fashionable. Kim is the prettiest, but Kourtney gets my vote for being the chicest. Would you agree?
She never fails to cook up a well-put-together outfit, even if it's a really casual one. In fact, I have yet to see her in something sloppy.
Like her sisters, Kourt is a big fan of designer shoes — Christian Louboutin, Giuseppe Zanotti, Casadei, you name it. I know for a fact that they don't share shoes, even if it looks like it. All three siblings have different shoe sizes so sharing is completely impossible.
Speaking of shoes, I am loving Kourtney's latest pair – the Chloe Susanna Studded Boots. The style is a celebrity favorite. I've seen a lot of famous personalities wear the Susanna — to name a few, Miranda Kerr, Sienna Miller, Mandy Moore, Ashley Tisdale, Ashley Greene, and the list goes on.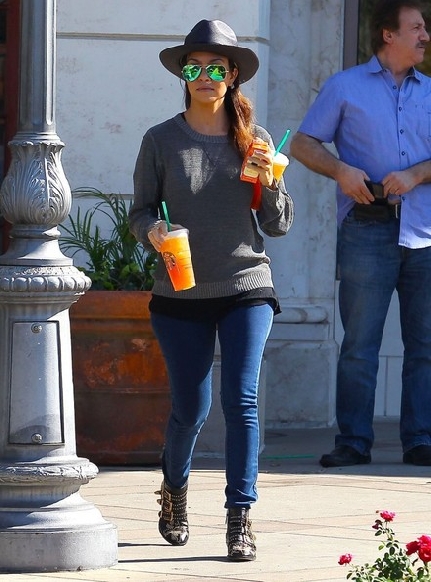 As for Kourt, well, she wore her boots last week, and then again yesterday. She first rocked them with skinnies, a sweater, and a hat (as seen above). And then yesterday, she channeled tomboy chic by pairing the boots with a loose tee and boyfriend jeans that were folded up at the ankles. On both occasions, she looked chic and effortless.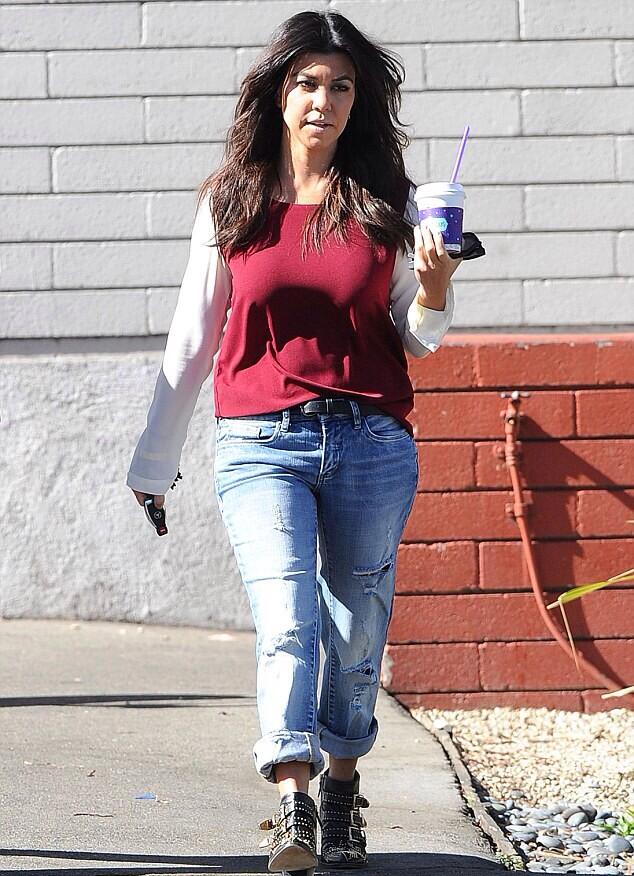 Do you like Kourtney's new boots?
I do too. Sadly, they are pretty pricey. I'm not really sure if I'll ever be able to afford a pair, but I do enjoy looking at them.
The Chloe Susanna Studded Boots retail at a whopping $1345. I know, it's ridiculous. But if boots had an "IT" shoe, the Susanna would be it. And honestly, I can actually understand the fascination. They're simply gorgeous! They're edgy, sophisticated, luxe, and really cool.
The boots are obviously Western inspired, but they look really polished and that's what I like most about them. There are gold studs all over; and then of course, you definitely won't miss the three buckled straps that are detailed with gold plates at the tips.
If money grew on trees, I'd buy myself several pairs — probably one in every neutral and classic color. Would you do the same?
If you want the Chloe Susanna boots, you can grab them in your size at SSENSE. Lucky you for being able to afford them. Happy shopping!