Kim Kardashian is said to be popular for doing "nothing" but having a video game named after her is far from "nothing." The developers probably thought of the whole idea behind the game but we're sure Kim did her fair share of working on the game (she voiced it) including promoting the project.
The game is predicted to end in the top 10 games list for the year. According to online reports, the the game earns $700,000 a day.  That's a lot of money and part of that earning is sure to boost Kim's lifestyle even more.
You know what else is totally winning these days? Kim Kardashian's figure. Yes, she claims to be having a tough time shedding the last 15 or so pounds that she still wants to lose but come on, just check out how much weight the TV star has lost since she gave birth to her baby North: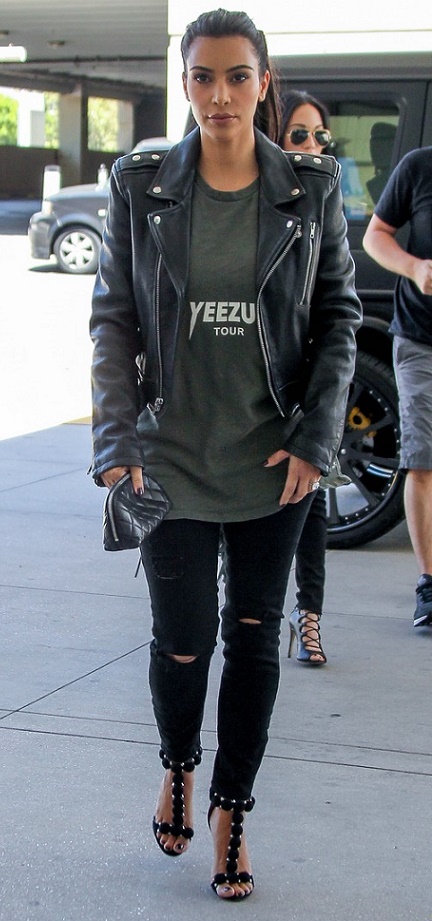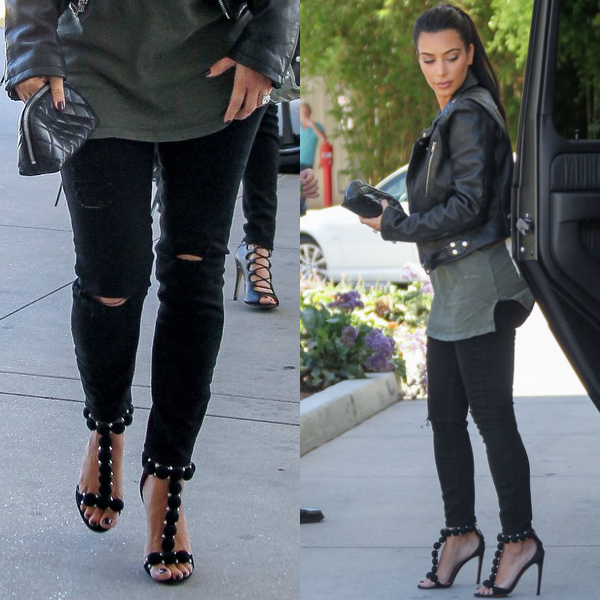 It doesn't matter if you are a fan of Kim or not, you have to admit the star looks pretty good for a mama.
The photos above were taken recently when Kim went to the Topanga Mall in Canoga Park, California to do some shopping. She does not look overweight at all!
Instead of the 15-20 pounds that Kim claims she still needs to lose, what we noticed from the photos were her shoes. Once again, Kim Kardashian wore a pair of stylish Azzedine Alaia sandals on her shopping trip. The shoes Kim had on was was released as part of the brand's Spring 2013 collection. They are no longer being sold online.
Kim's shoe collection is also phenomenal. It is a winner, just like her game and the rest of her life.
Since not all of us are banking on earning money from our own video games, we can't fill our closets with Alaias. Instead we recommend the following pair of T-strap sandals as alternative: