The Kim-and-Kanye Vogue cover that was released last week got the fashion world all abuzz. There were a LOT of violent reactions to the point that even Anna Wintour had to defend herself for putting the infamous duo on the glossy.
Seriously, though. I am totally neutral on this issue. I mean, yes, I was a little surprised that Vogue actually caved in and put the reality TV star on the cover, but, if you think about it, it's really not that big of a deal. Perhaps the magazine felt it was high time they put someone like Kim on the spotlight (not that she needs the extra attention). By the way, here's a sneak peek at the kind of editorial shots to expect from the issue.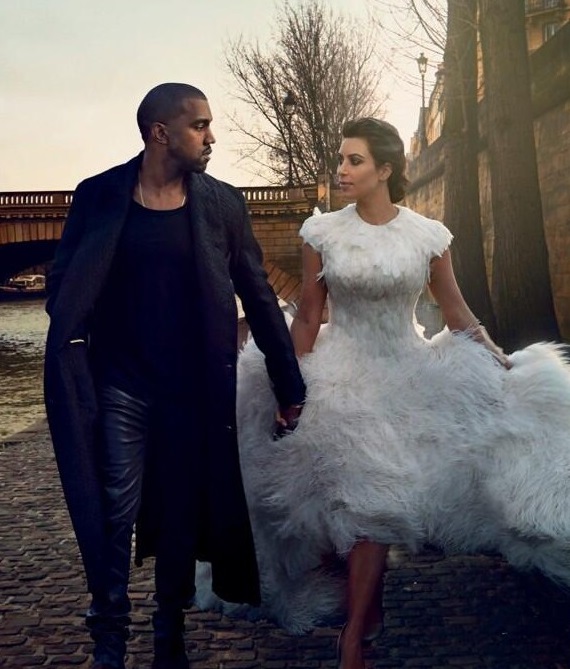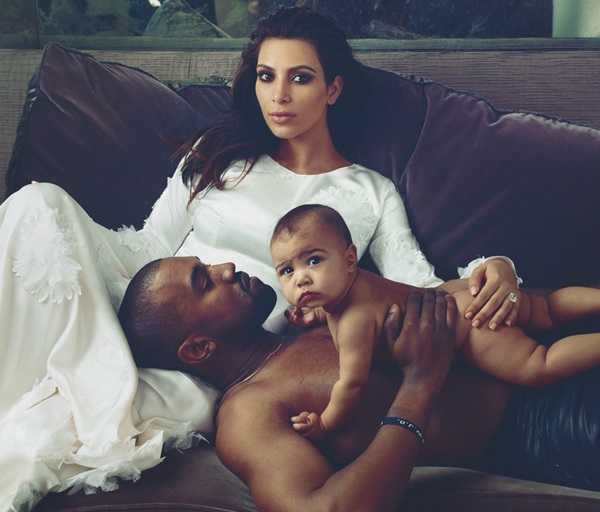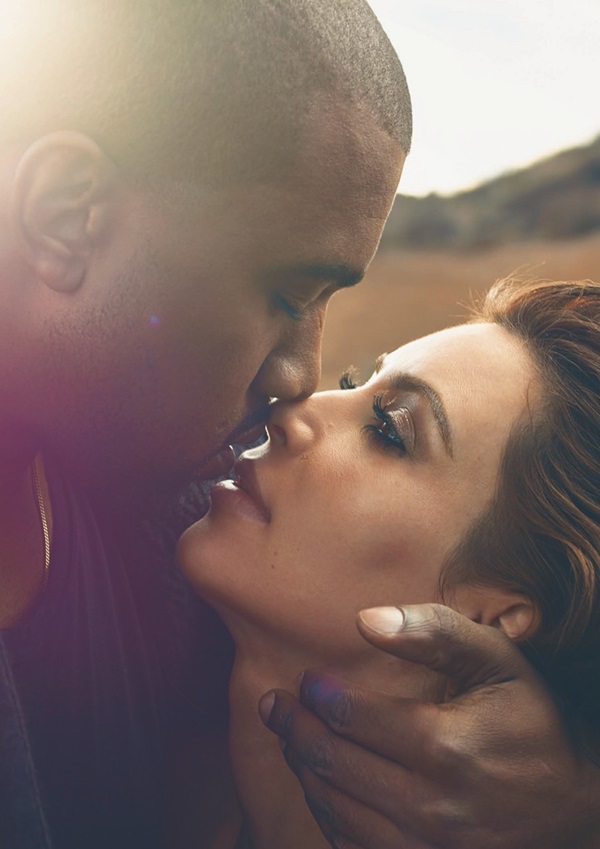 Some of Kim and Kanye's editorial shots for Vogue Magazine (April 2014 issue)
Like?
Speaking of the bodacious brunette, Kim rocked another white hot look after the Vogue cover release last Friday. She attended Ciara's baby shower in a skirt-and-top ensemble that covered most of her cleavage but flaunted a good amount of leg. She kept her tresses loose and flowy and capped off the outfit with a pair of nude statement sandals from none other than Tom Ford.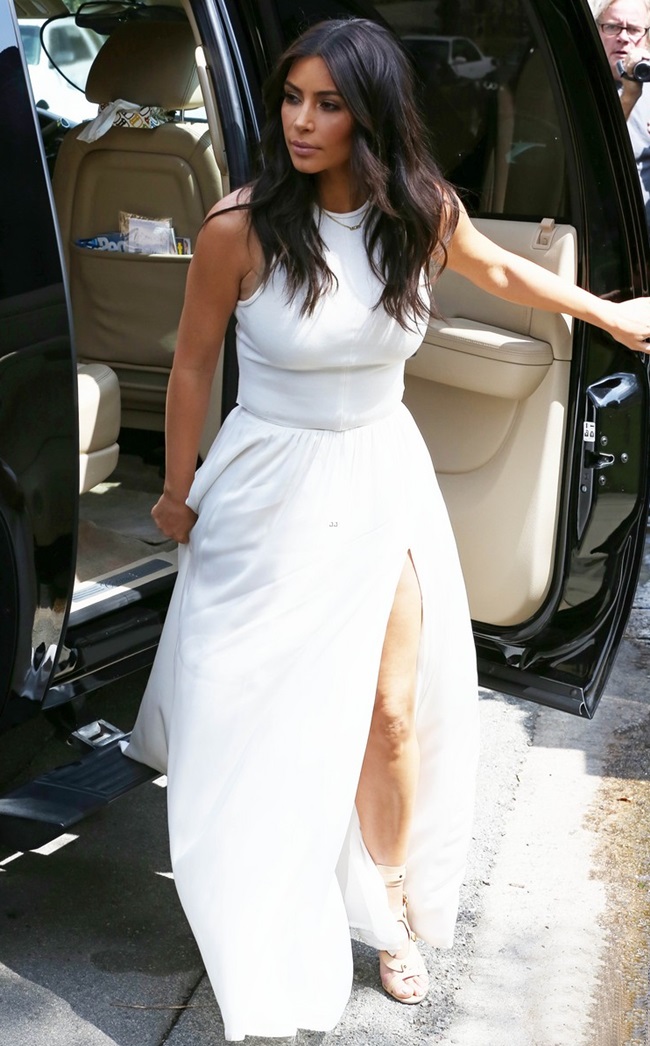 Kim Kardashian arrives at Ciara's baby shower, March 22, 2014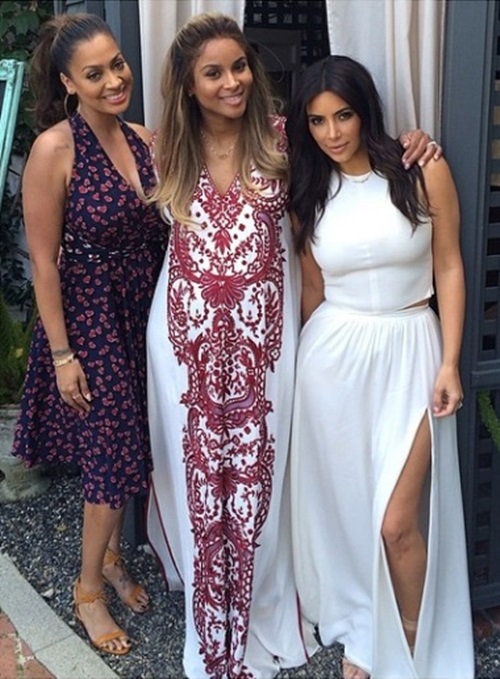 Kim posts this picture of her, Ciara, and a friend on Instagram, March 22, 2014
I can't say I'm in love with what Kim wore for the party, but every time she wears white, she always looks extra good. Her gorgeously tanned skin loves the crisp and clean colorless hue. Also, in case you failed to notice, those nude Tom Ford sandals look to die for. Here they are in ultra-glam gold: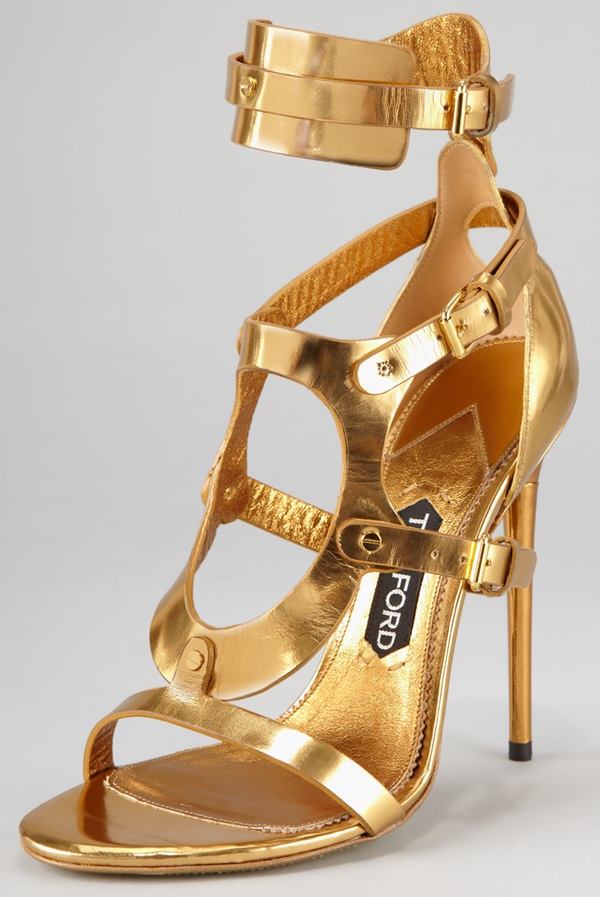 Tom Ford Triple Buckle Ankle Cuff Sandals in Metallic Gold, $1450
They're even more gorgeous up close!
Tom Ford also released knee-high versions of these sandals last year. Of course, it would be impossible for you to find these shoes (or the taller pair) anymore as they are sold out. But you're free to visit Neiman Marcus to check out the latest from the designer.
For those looking to grab something similar without the corresponding price tag, I'm sorry but I wasn't able to find one. However, here's a stunning pair from GUESS that has taken my fancy today. This particular style will look great with little white dresses and flirty floral numbers this spring. For the price of $99, I say it's a keeper.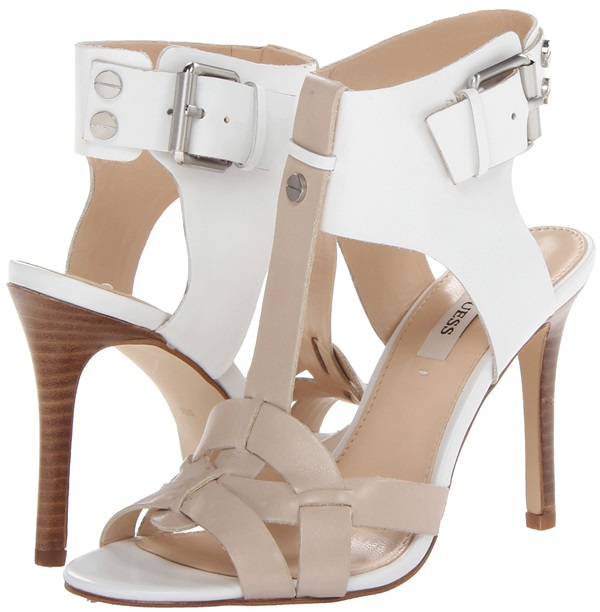 GUESS Hyanne T-Strap Sandals, $99 (was $110) 
Credit: Vogue USA