Kim is a fashionisa through and through. The only time she is not wearing her best is when she's she's in her work out clothes. Otherwise, you can expect her in designer items from head to toe.
The reality TV star exposed her cleavage and legs at Khloe Kardashian's 30th birthday bash. Kim wore a long blue dress with a low neckline and a high slit. The dress hugged her body in all the right areas. She looked amazing, so much so that it seems she was ready to upstage her sister.
It's not like Khloe didn't look good that night because she did! She had on a sexy white dress that showed off just enough skin. Her make up was also flawless.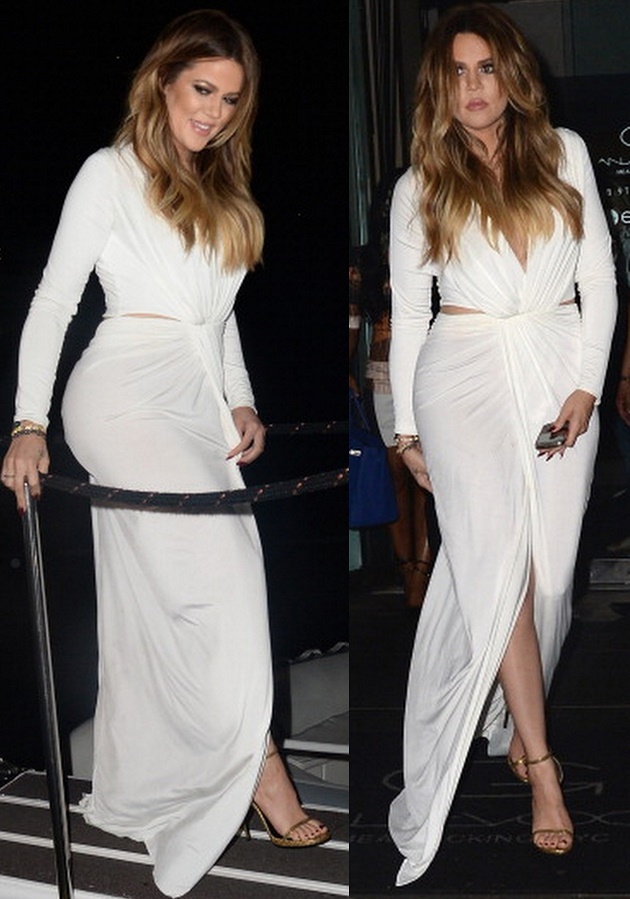 We just didn't expect (Hmmm, did we really not?) expect Kim to show up in such a show-stopping number. After all, she wouldn't have appreciated it if Khloe had stolen her thunder at her wedding last month.
Kim wore a pair of sandals with gold chain detailing. It was not the first time Kim wore the pair. The shoes are from Tom Ford, released in 2012. Since the shoes were from several seasons ago, they are no longer available for sale anywhere online.
As a substitute, below are chain sandals from another one of Kim's fave shoe brands: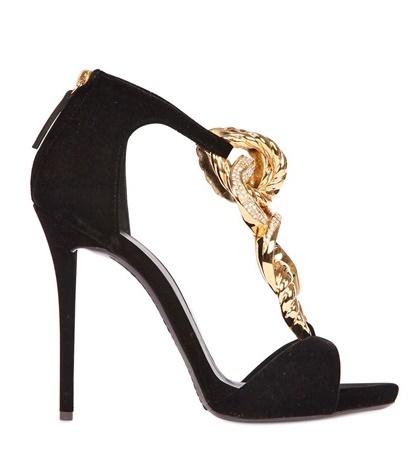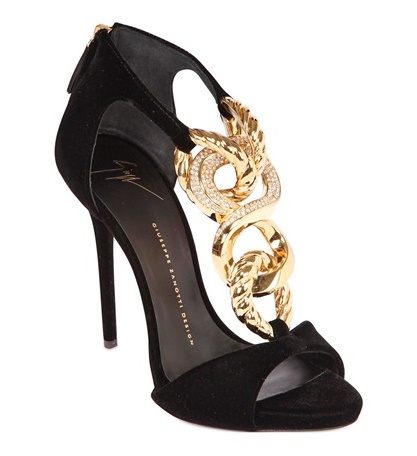 The sandals have chunkier chains that are also bejeweled. But they are so glam, they can be worn with Kim's dress and a whole lot of other formal looks too.