Kim Kardashian is busy making wedding preparations this month. I don't really know where she and Kanye are going to hold the ceremony, but I get the feeling it's going to be in Paris. Why?
Here's why, Kim's whole family, baby North included, are in Paris. And I hear Kanye is in the City of Lights too. So there, they're definitely getting married in Paris. I have no doubt about it.
I don't know what gown Kim will wear for her big day, but I have no doubt she'll fit right into it considering she has lost a lot of weight since giving birth. In fact, the reality TV star looked pretty sexy in her skintight two-fer dress as she took baby North shopping in Paris yesterday.
It was a revealing number that did little to hide her curves, extra-small waist, and plump booty. She wore the frock with dark sunnies, some fishnet stockings, and black lace-up sandals. Of course, North was her best accessory.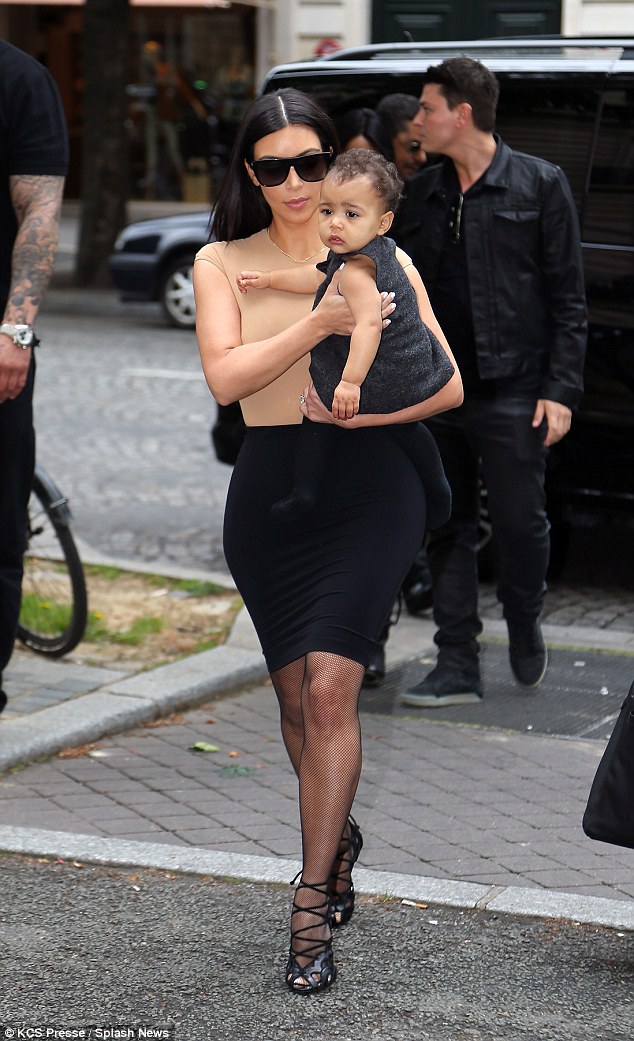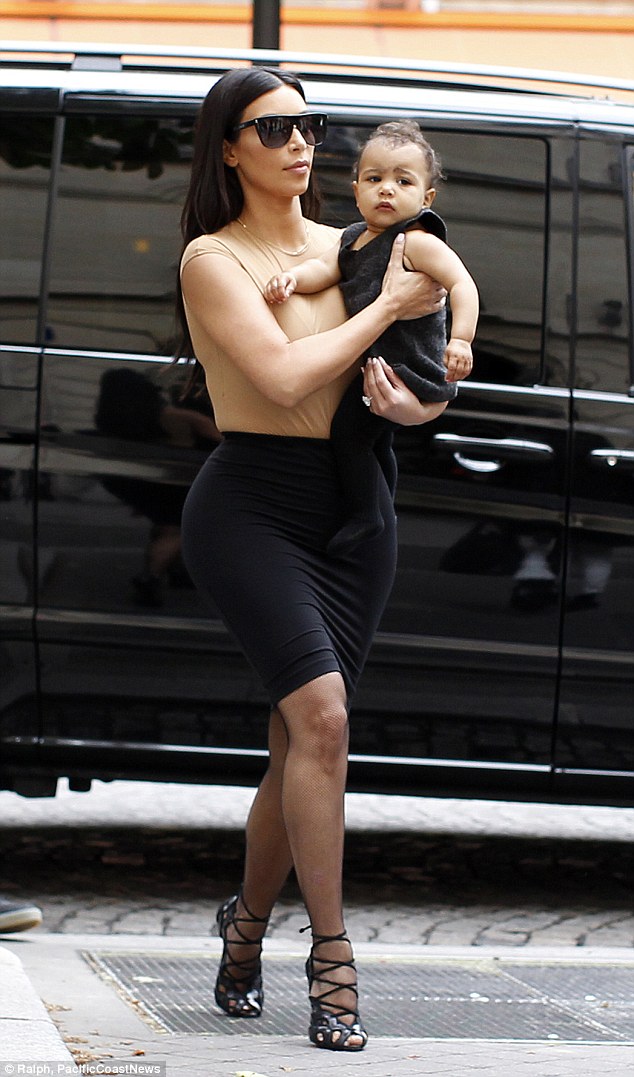 Kim Kardashian takes baby North shopping in Paris, May 20, 2014
What do you think of Kim's style here?
Well, for starters, North looks really adorable. So cute!
As for Kim, I'm not a fan of the way she wore the shoes with stockings. Then again, to each her own. Those lace-up heels do look quite interesting. They're from Tom Ford (no wonder!). They feature scalloped straps and lace-up closures that run through the center of the vamps, all the way up to the ankles. Here's a closer look: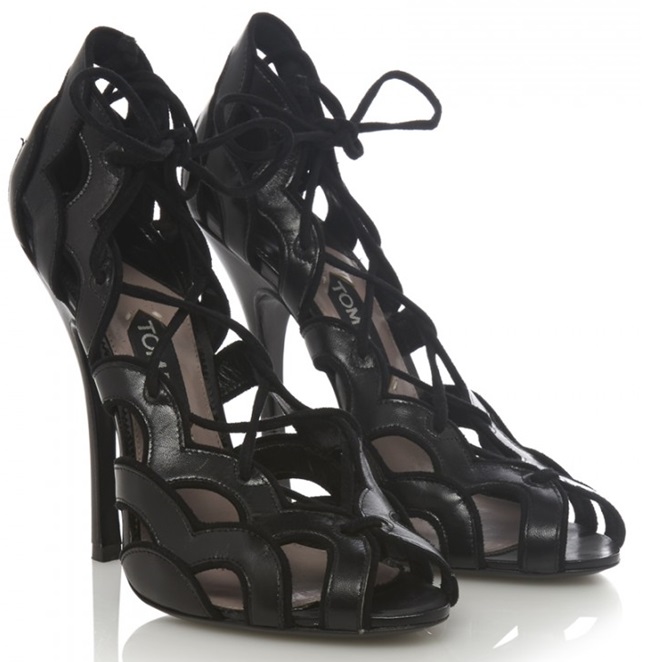 Tom Ford Scalloped Lace-up Sandals, sold out
Do you like what you see?
I couldn't find any retailer in the US selling them online, but Covetique, which sells pre-owned luxury goods, has a pair in stock (only in size EU39).
Honestly, though, lace-up heels are abundant this season, so why settle for a pre-owned pair when you can grab a new one that will cost you less? Here are two options worth considering: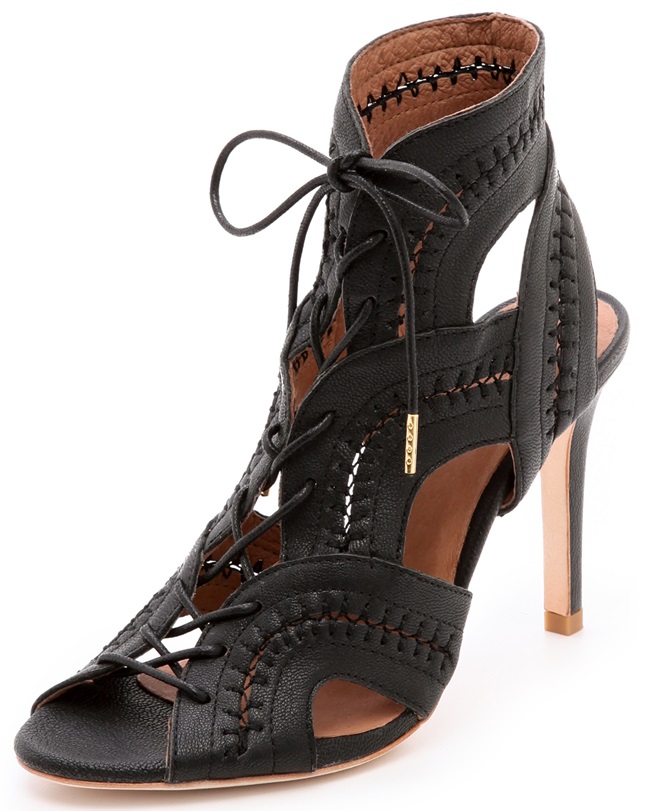 Joie Remy Lace Up Booties, $227 (was $325)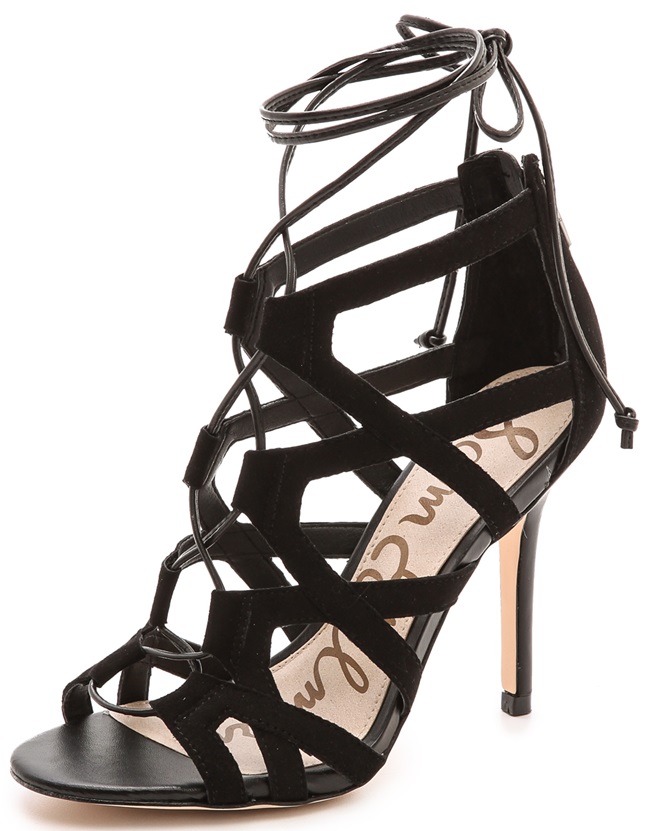 Sam Edelman Almira Lace-Up Sandals, $120