They say if you have it, you should flaunt it. I'm guessing that's the code Kim Kardashian lives by. Early this week, the reality TV star was spotted out and about in the Hamptons with her sister, Kourtney. For the outing, Kim went bra-less, then donned a skintight tank top and a white flowy maxi skirt. While the skirt covered most of her legs, there was major side boob action involved, and the papz managed to take multiple snaps of it.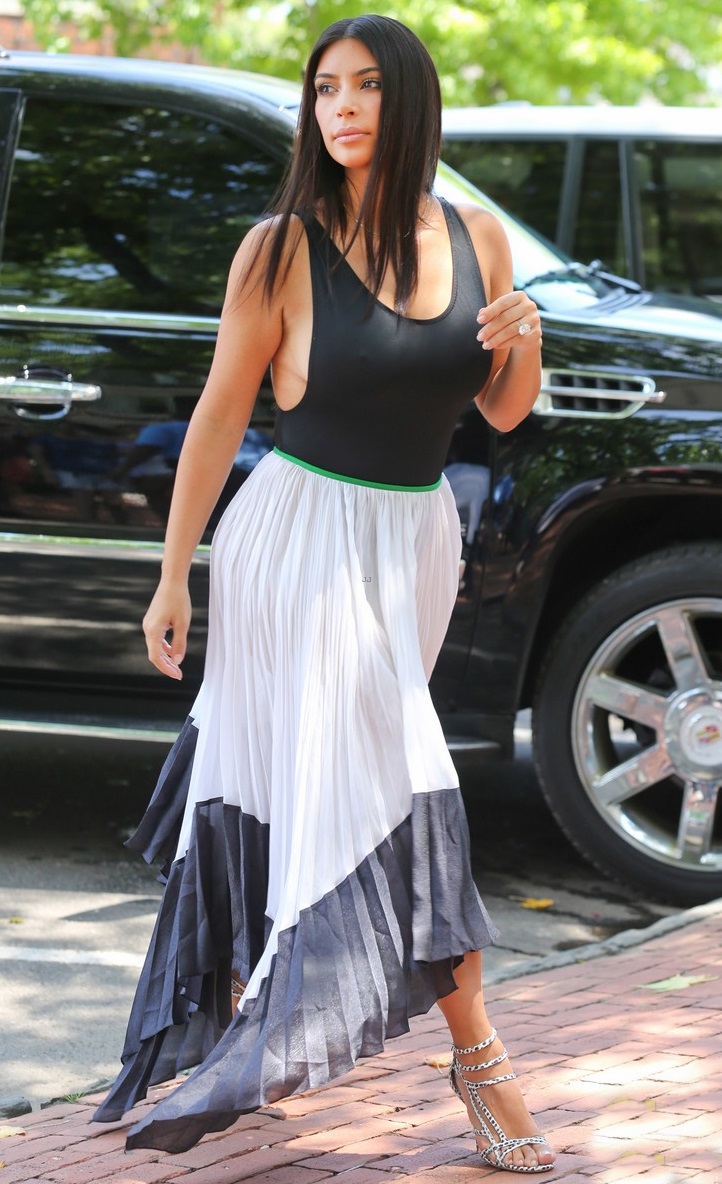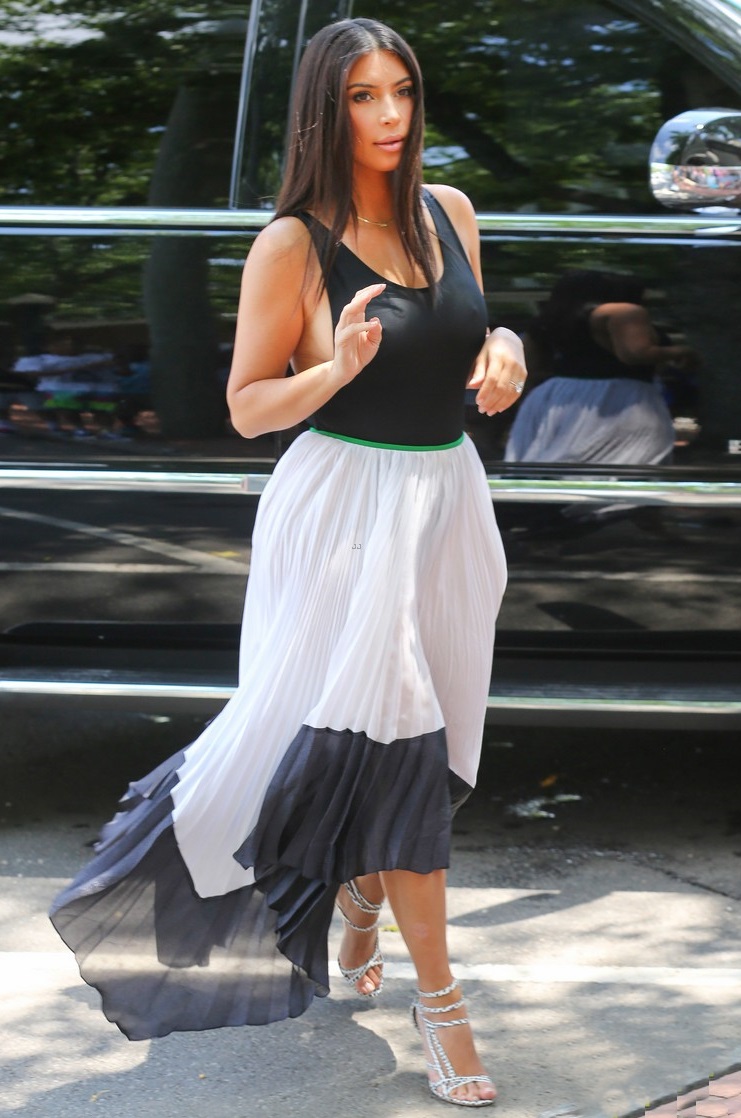 Kim Kardashian flaunts her assets in a skintight tank top and flowy skirt while out and about in New York, June 30, 2014
Wow, right?
You know, there's nothing wrong with her outfit. In fact, it looks lovely and she looks stunning. But then again, all that gets overshadowed the moment you get a glimpse of her bountiful twins.
That said, I am quite taken with the strappy sandals she used to go with the whole getup. Those shoes look very fancy, would you agree?
I tried locating the heels online, but couldn't find any information. Can you help me ID the pair?
In the meantime, allow me to leave you with a few sandal options to consider in case you fancy Kim's strappy heels. One is expensive and ideal for black-tie soirees, while the other (pair) is more errand appropriate. Wear any of these shoes with a maxi skirt and a tank top to steal Kim's style. Do yourself a favor, though. Don't forget to wear a bra.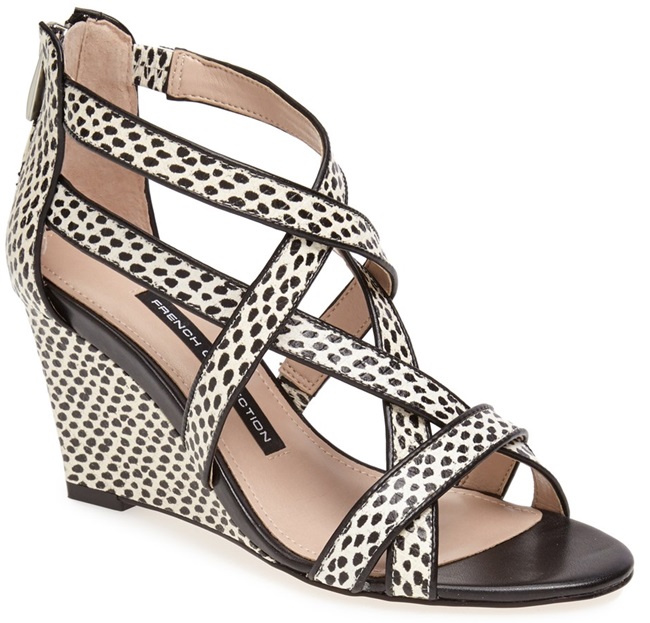 French Connecton Uli Wedge Sandals, $130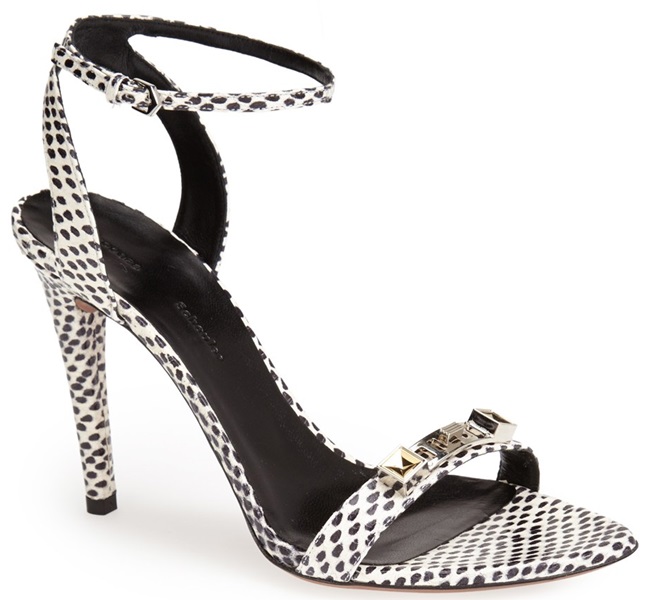 Proenza Schouler Ankle Strap Snakeskin Sandals, $795