Since hooking up with Kanye West, Kim Kardahian has really toned down her style. And we don't mean she started looking dowdy. On the contrary, Kim's simpler style has allowed for her best physical assets to really shine.
Now Kim wears neutrals, is into clothes that fit her body, and wears minimal accessories. Everything, every single things she wears now makes her look sophisticated and not just rich.
Even her shopping outfit is fantabulous. Who else goes shopping looking like this?
Kim's choice of footwear for shopping just happens to be a pair of Manolo Blahniks. So pretty!
Equally pretty are these Giuseppe Zanottis: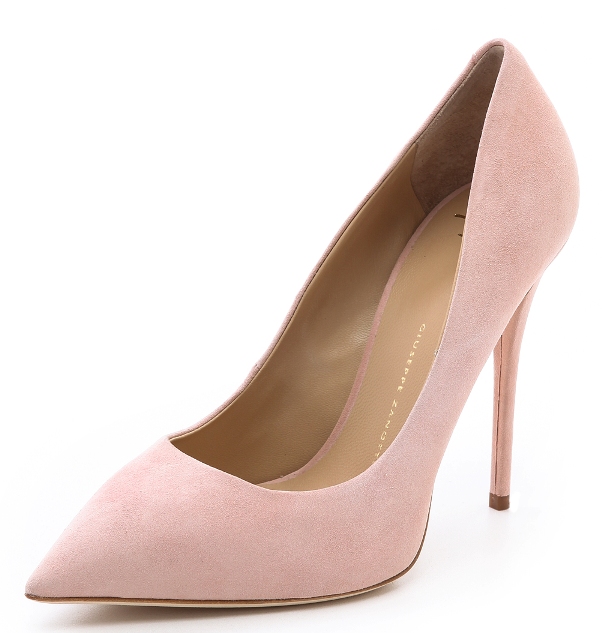 It looks like Kim is into suede pumps these days because she also wore suede pumps a few weeks ago when she went shopping with Kanye.